Tom Brady's Father Reveals He And Wife Had Severe Health Scare
By Jason Hall
January 25, 2021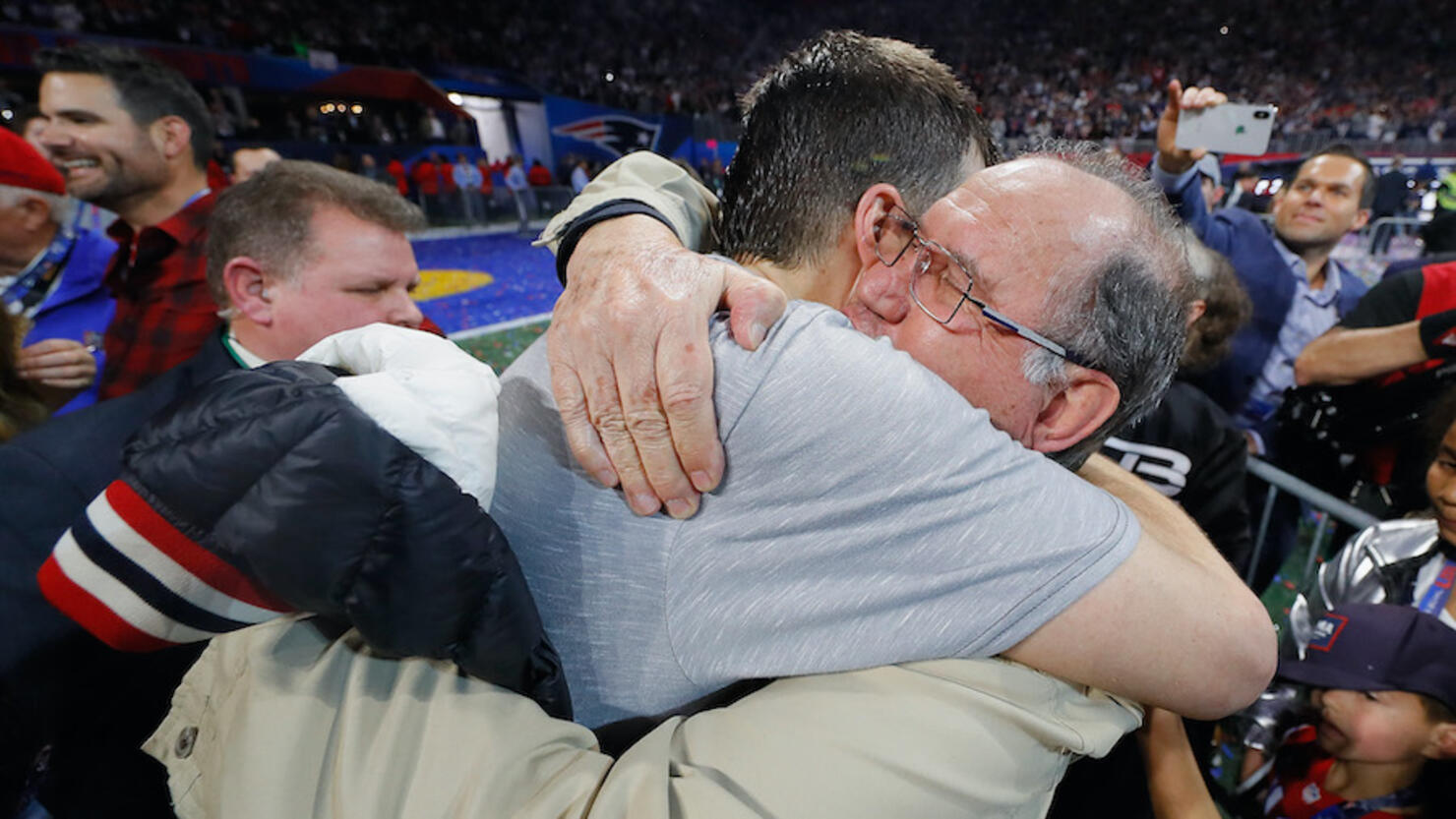 Sunday's NFC Championship victory was yet another reason for Tom Brady to celebrate.
But it seems that a more serious battle was going on within his family during his first season with the Tampa Bay Buccaneers.
Tom Brady Sr., the legendary quarterback's father, revealed he and his wife, Galynn, both had severe battles with COVID-19 early in the 2020 NFL season during an appearance on ESPN Radio's 'The Greeny Show' Monday (January 25), hours after his son clinched his 10th career Super Bowl appearance. The elder Brady added that his case was so severe that it required hospitalization.
"When the season started this year, I was in the hospital with COVID, for almost three weeks" Brady Sr. said. "And my wife was sick with COVID at the same time."
The 76-year-old said he missed his son's first two games, which was the first time he'd ever missed a game during his 20-year NFL career.
"I was sick as a dog, and my wife was sick as a dog," Brady Sr. said. "For the first two games when I was in the hospital, I didn't even care if they were playing, much less missing the game. It was a matter of life and death — just like anybody who goes into the hospital. It's serious stuff."
Brady Sr. said his daughter took care of his wife, who had previously fought breast cancer in 2016, while he was hospitalized. Fortunately, the 76-year-old said both he and his wife have gotten better, adding "we're healthy, we're happy, and everything is good."
The younger Brady signed with the Buccaneers in March after spending the entirety of his previous 20 NFL seasons with the New England Patriots, which included winning nine AFC Championship titles. On Sunday (January 24), Brady threw for 202 yards, three touchdowns and three interceptions on 20 of 36 passing.
The Buccaneers will be the first NFL team to play in a Super Bowl held at their home stadium when they face the Kansas City Chiefs in Super Bowl LV at Raymond James Stadium on February 7.
The Chiefs defeated the Buffalo Bills, 38-24, in the AFC Championship at Arrowhead Stadium on Sunday.
Photo: Getty Images