Tiffany Haddish & Common Win 'Silhouette Challenge' With Hot & Steamy Video
By Peyton Blakemore
February 1, 2021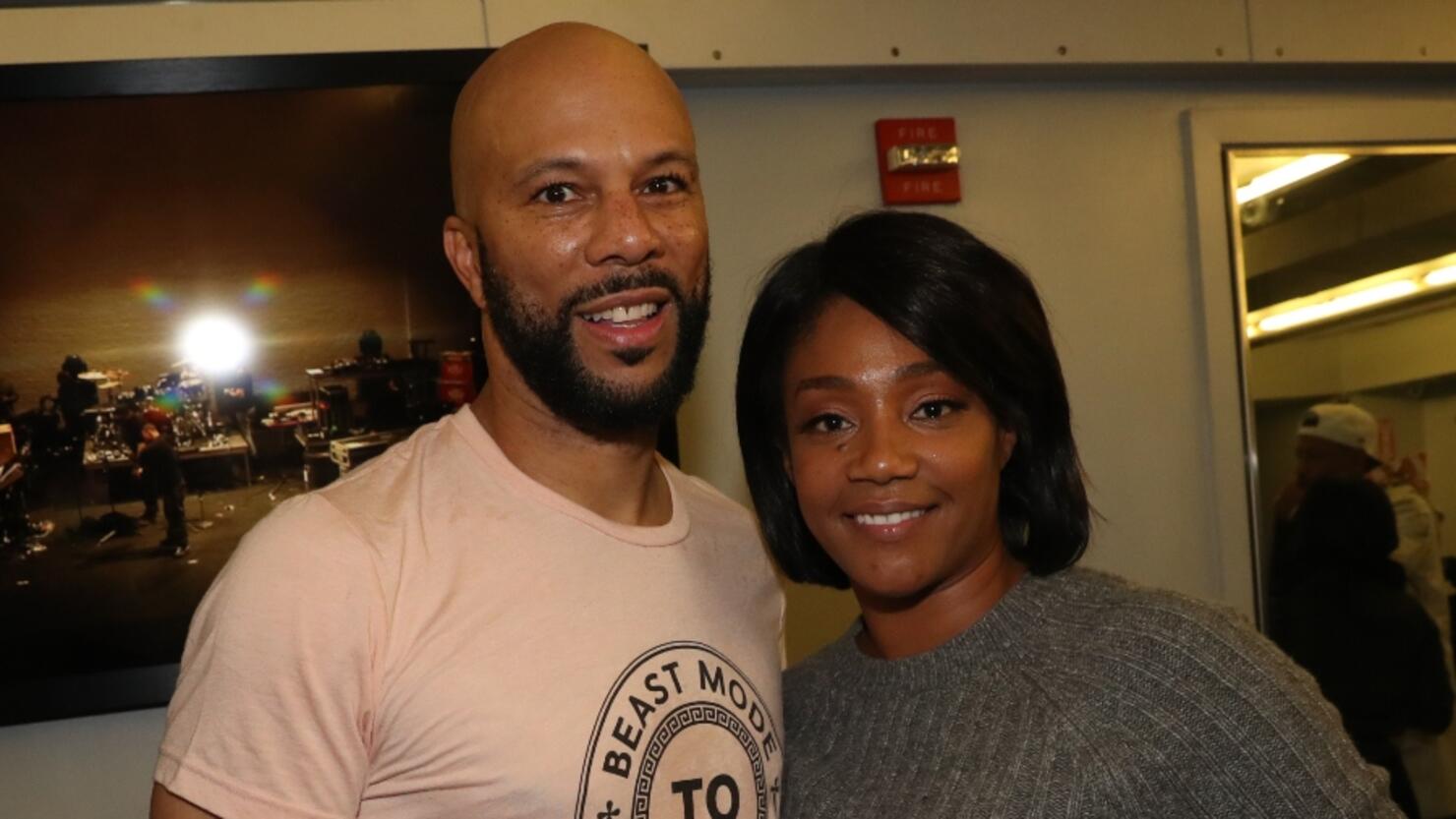 The Internet can't get enough of Tiffany Haddish and Common's hot and steamy version of the "Silhouette Challenge!"
Over the weekend, Tiffany shared her version of the viral Tik Tok challenge to Instagram, and let's just say, it's definitely one to remember.
The video begins with Tifanny smiling and twirling in a red jacket and bonnet to Paul Anka's "Put Your Head on My Shoulder" before cutting to Doja Cat's "Streets." Once the sultry music begins, Tiffany is shown striking sexy poses in red lighting while wearing lingerie. Unlike other versions of the challenge, Tiffany is then joined by her beau Common, who comes up behind her and begins kissing her. The hot and steamy video ends on a funny note as Common accidentally pulls Tiffany's wig off.
"For the Lovers #Silhouettechallenge #sheready💋," Tiffany captioned the post, which immediately set the Internet ablaze.
Back in August, Tiffany confirmed her relationship with Common during an interview with Steve-O on his Wild Ride! podcast.
"I am in a relationship," she said at the time, to which Steve-O asked, "With Common?"
"Yeah, we're twins now," Tiffany confirmed, referencing her newly shaved head. "I've been talking about cutting my hair for years and when I went to the doctor, it kind of solidified like, 'Yeah I should just cut it all off.' And he said it was beautiful. He's like, 'Man, you did it. You gotta lot of courage. Like, you look so beautiful. I love it. I was like put your head on my head.'"
Photo: Getty Images