Foo Fighters, Mumford & Sons, Muse And More Donate Gear For Charity Raffle
By Katrina Nattress
February 18, 2021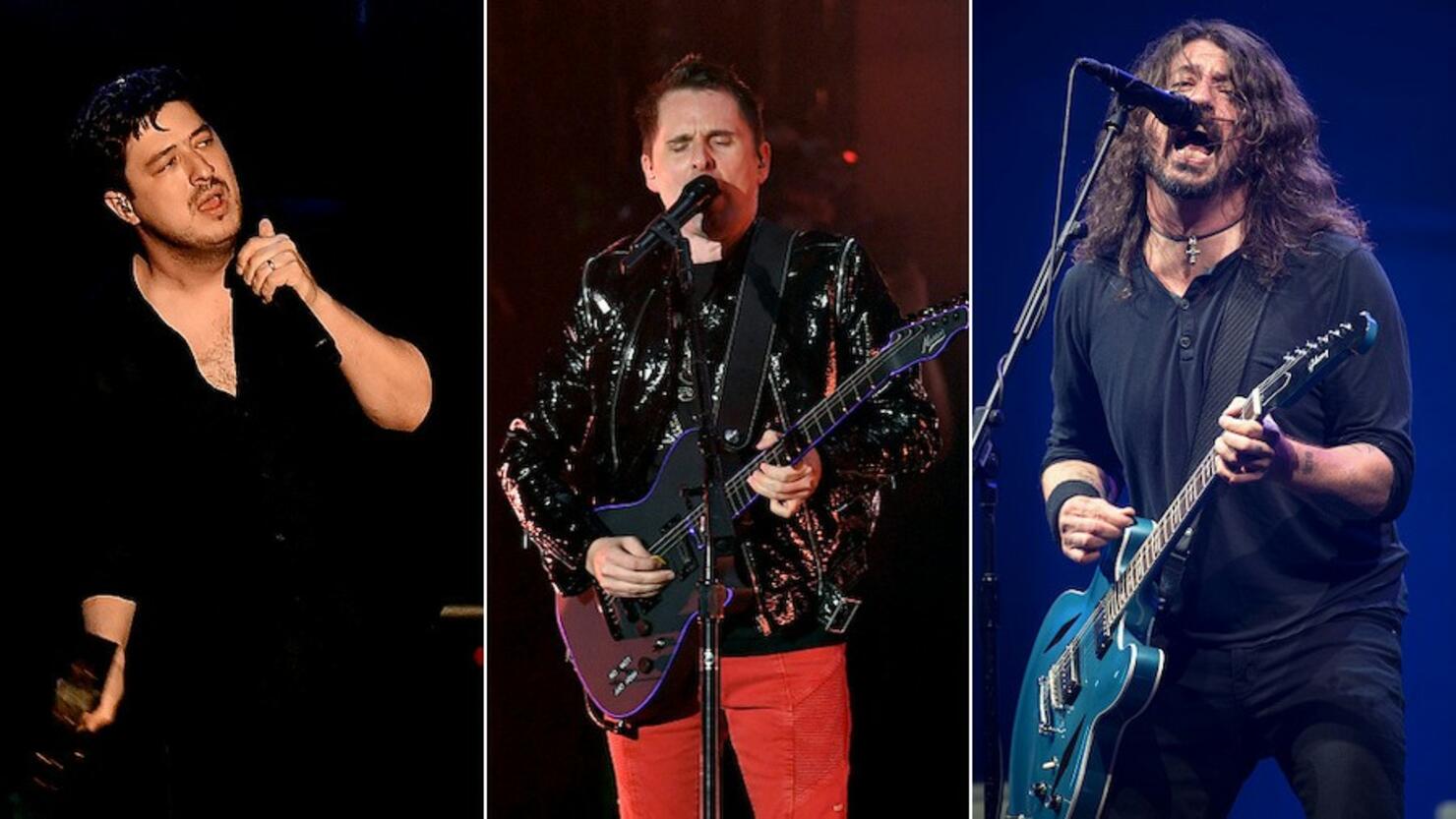 In December, a number of artists donated signed records, gear, and other memorabilia to Stagehand's #ILoveLive fundraiser raffle. That initiative was so successful (they raised £546,000 for live music crews who've been affected by the pandemic) that they're launching another wave, and some pretty awesome bands are involved.
Muse is offering a signed Manson Meta Series MBM-1 Guitar Simulation Theory Edition; Foo Fighters are giving away a prototype of Dave Grohl's ICON snare drum, signed by the man himself; Mumford & Sons created a custom, one-of-a-kind banjo specifically for the charity event — and those are just a few of the prizes up for grabs.
"When I heard about the10th suicide among stage crew in late August, I knew I had to do something," #ILoveLive curator David Stopps said in a statement. ​"Stage crew are not only suffering great financial hardship but most are also experiencing mental ill health. Money raised from these prize draws will actually save lives and help to safeguard their future."
"The #ILoveLive campaign on Crowdfunder is critical to supporting the​'behind the scenes' workers in the live music industry," added Crowdfunder's Rob Love. ​"Without roadies there won't be a live events industry, even when COVID restrictions are lifted. Crowdfunding is a way for communities to come together to support causes close to their heart, and this is a great example of how the music industry is pulling together to help each other in a time of need."
The fundraiser ends on March 17. Get more info about how to enter and what other artists are involved here.
Photo: Getty Images