The Everyday Food Guy Fieri Hates Eating
By Emily Lee
March 2, 2021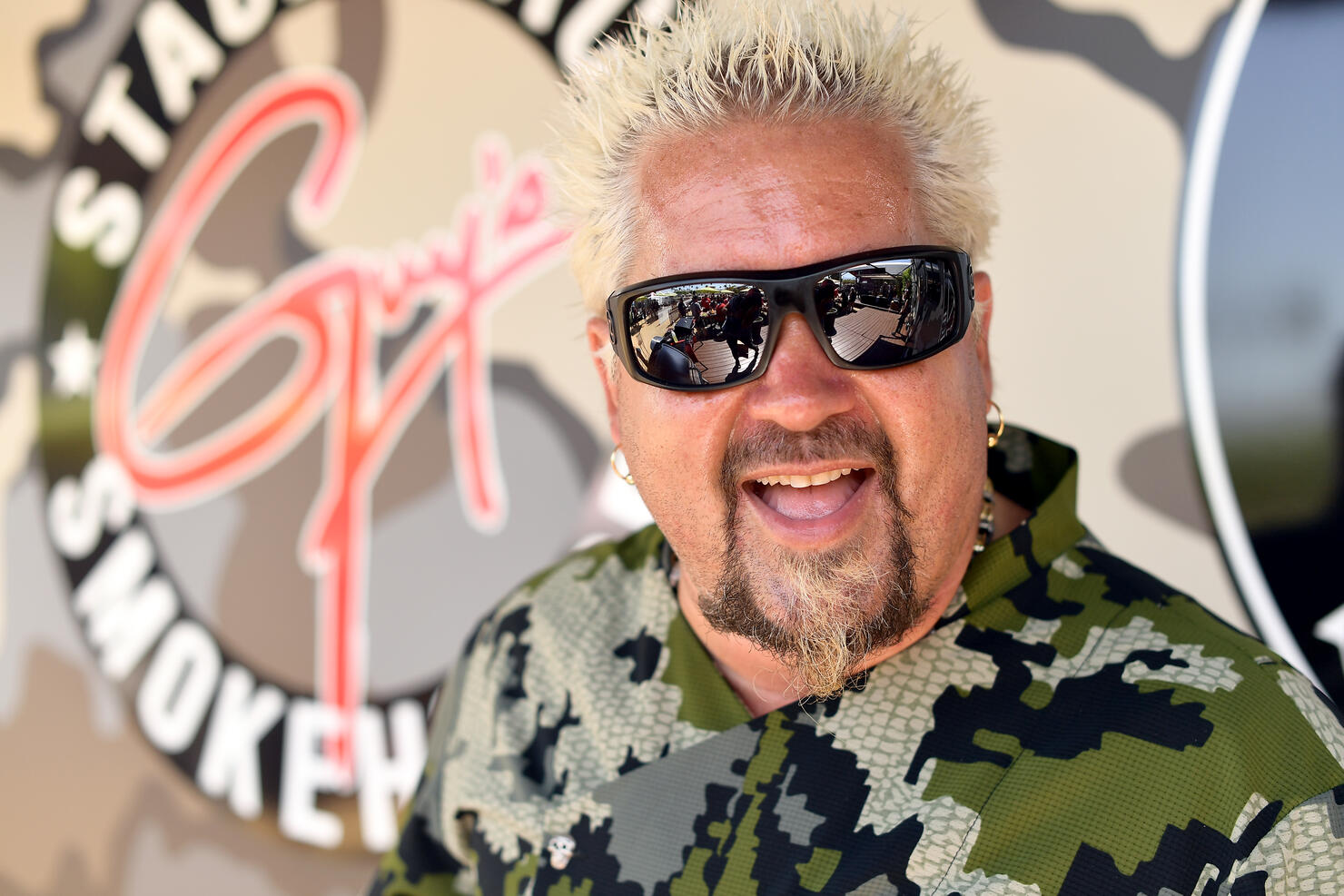 It seems like Guy Fieri is always down to try all kinds of unusual foods. As it turns out, though, there's one everyday food the Diners, Drive-Ins and Dives host refuses to eat—eggs. A staple for most people, eggs are something Fieri simply won't touch. In an interview with MyRecipes, he opened up about the experiences that put him off eggs for life.
During the interview, Fieri started talking about his passion for sustainability and how he raises his own chickens. "I live in Northern California. My vineyard is organic. My goat ranch is organic. Everything I do—I really believe in footprint," he told MyRecpies. "It's so funny because this happened to my wife just the other day: In the winter the chickens don't lay as much and I'd just used two eggs that were left in the carton for Caesar salad. The next morning was breakfast. So she went out and checked the coop and there were no eggs in there. My buddy said, 'Well, I'll go to the store,' and she just goes, 'Naahhh.'"
According to Fieri, it's "the gospel that once you start raising chickens and have your own eggs, it's like cheating on your chickens [if you buy eggs from the store]." Fieri says you have to "stick to organically grown and raised chicken, fed with natural ingredients. We take all of our scraps from our garden and then go over the fence to the chickens and it changes the yolk, the flavor, everything. And this is from a guy that doesn't like eggs."
When asked why he doesn't like eggs, Fieri clarified that he loves "eggs in all aspects of food," such as making homemade Caesar salad dressing, however, the food expert shared that when he was "about ten years old, I came to a very clear understanding of how chickens grow—when we opened the egg."
Fieri saw a "whole chicken" inside the opened egg. "So I came to understand the whole process," he explained. "And that didn't really freak me out, but you know what it was? It's that I had a bad hard-boiled egg. It was the chalky yolk."
He says after those two experiences he "kind of a took a different spin" when it comes to eggs. "I've never really been a breakfast person anyway, because I'm pretty high-energy and I'm on the go, so usually by the time my feet hit the floor, I'm out and going," he added.
Photo: Getty