6 Times Taylor Momsen Spoke Her Mind About Being A Woman In Rock
By Hayden Brooks
March 4, 2021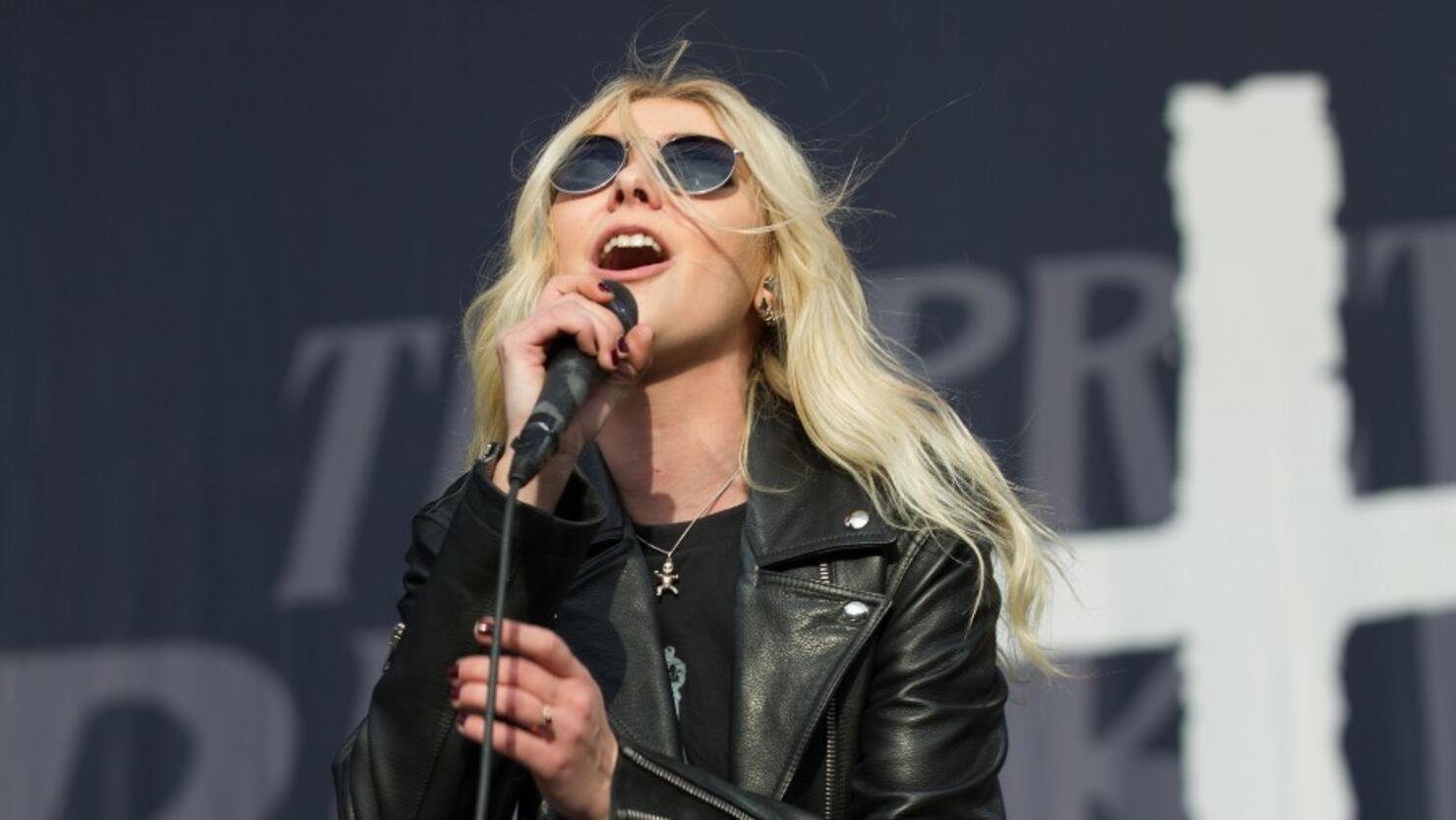 Taylor Momsen has had to overcome plenty as the frontwoman of The Pretty Reckless.
Even before departing her role on Gossip Girl, the former child star ventured into the music scene on a full-time basis as part of the rock collective. However, being the lead singer of a rock band, especially at such a young age, is bound to prompt some reflection and that doesn't exclude her role as one of the few women in the predominantly male-centric rock landscape. As the years have passed, Momsen has learned more about the industry and what it means to be the sole female in the room and it's all too clear when you read her thoughts on the topic throughout the years.
In honor of International Women's Day, iHeartRadio is celebrating Momsen with some empowering quotes from the singer about what it means to be a woman in rock, as well as some highlights from the band's discography.
On the state of women in rock:
"I like rock and roll these days, whether it's female or male fronted. I mean, most of the people I look up to are men, like Robert Plant or The Beatles. I just feel that there isn't a lot of rock coming out, so I listen to it all and don't really think about that." - Bloody Disgusting (2012)
On being a female in the rock industry:
"I feel like this is such a sexist question (laughs). If you were a man, you wouldn't get that question. But I wish I was Robert Plant. I'm over here as woman going, 'I wish I was Robert Plant.' But doesn't everybody wish they were Robert Plant? Man or woman? I don't really like to think of music as dividing it into the sexes. It's just Robert Plant. Man or woman, you should want to be Robert Plant." - Untitled Magazine (2013)
On writing a song that's relatable to both genders:
"I don't really think about it, to be honest. It's something that never really crosses my mind until I get asked about it in interviews. We just try and write as honestly as possible … Write a quality song and if we're happy with it, you put it out into the world and hope it can connect to people in some way." - Loudwire (2014)
On being the frontwoman in a rock band:
"The biggest thing is that I'm being asked a lot about it. But in reality we're just playing music. We all live on a bus, we stay in the same hotel and do the same thing every day. For me, there's really no difference. We are a rock band. Our goal is to grow. Rock 'n roll is so powerful because it doesn't limit you. It allows you to be yourself. To be who you are as a person and as an artist. You can go anywhere. It's amazing to have that freedom." - Indie Mag (2017)
On whether she felt she was treated differently for being a woman in rock:
"I think I came from a different side then, because I was coming from acting, and I had a lot of resistance from that side of things, of 'actors can't be musicians,' which I thought was crazy, because to me, I was never an actor. I was a musician with a day job. I was dealing with that. I think now that I've gotten older, I'm starting to notice more — everyone was always telling me there was misogyny in rock, and I would go, 'I don't know what you're talking about.' Now, I see more of what everyone has been telling me for the past 10 years. There is a bit of a boys' club and stigma to women in rock, but my voice hasn't changed. Plus, there will always be people who don't like you for whatever reason, and being a woman is one of the things along that list of many." - Consequence of Sound (2020)
On her learning lessons about being a woman in rock:
"For years, I've been asked about 'being a woman in rock' and I would go, 'I'm in a band with a bunch of boys, we live on a tour bus, I don't see a difference'. Because I really didn't. I think part of that was because I was so in the grind of doing it that I didn't have time to step away and see, 'Oh, there actually is. 'Now I look back on certain things and go, 'Oh, they didn't play me on that radio station because they were already playing another female rock band and they couldn't have two.' Now I look back and go, 'Oh, maybe all the sh*t that people were telling me does exist,' and I was just living in my own bubble." - Music Week (2020)
In celebration of International Women's Day, March 8, iHeartMedia is teaming up with SeeHer, the largest global movement to eliminate gender bias in marketing, advertising, media and entertainment on iHeartRadio Presents SeeHer Hear Her: Celebrating Women in Music. The first-ever virtual event will highlight three successful and influential artists in music with interviews from Cardi B, Gwen Stefani and Kelsea Ballerini. Fans can tune in on March 8 at 8pm ET via iHeartRadio's YouTube and Facebook pages (and will be available on demand through March 14).
Photo: Getty Images