Paris Hilton Was An 'Immediate Choice' For Electric Polar Bears' New Single
By James Dinh
March 19, 2021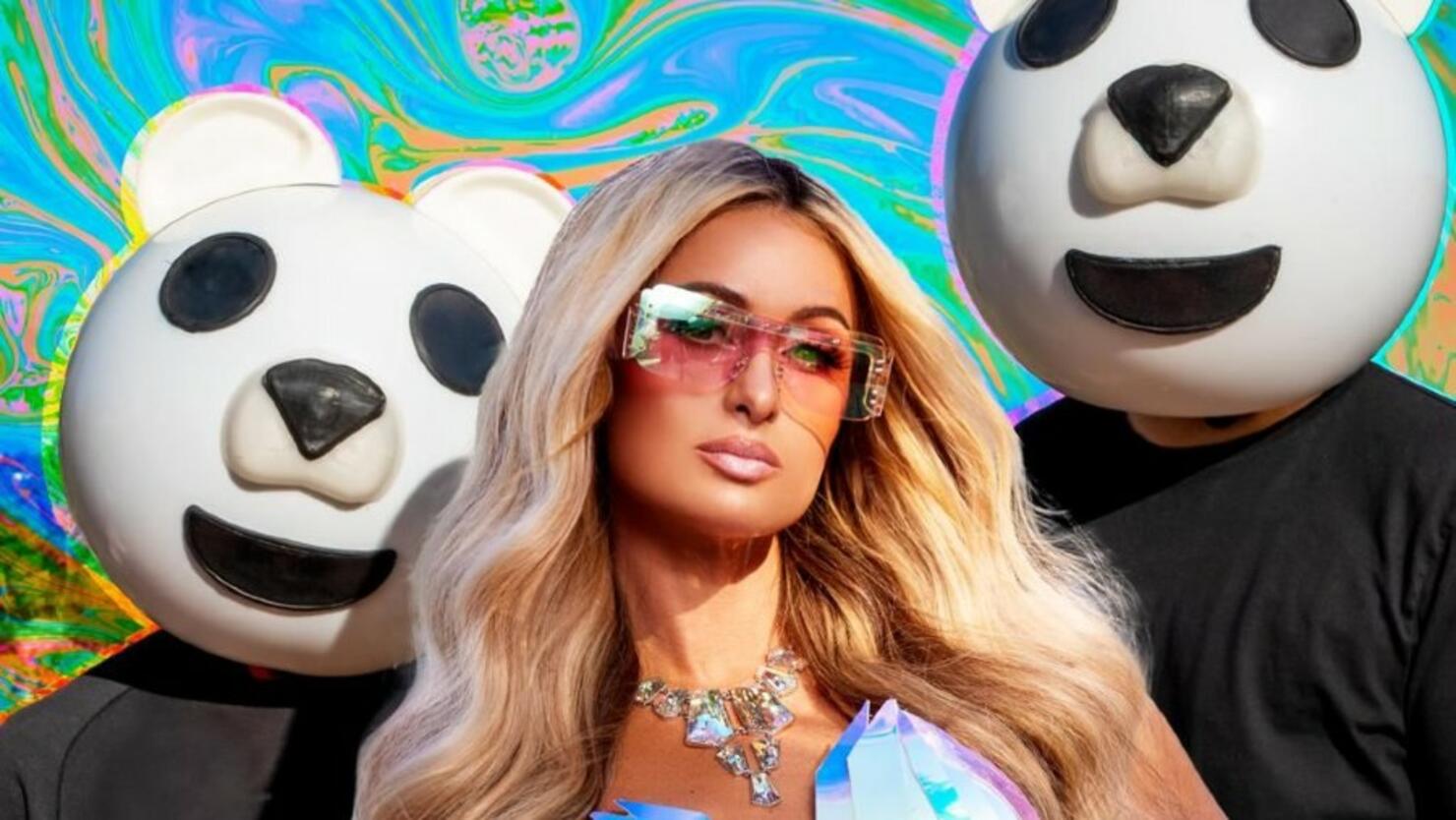 We're one day away from spring and "Melting," the new collaboration between Electric Polar Bears and Paris Hilton, already has us itching for the scorching heat.
The dance track, which clocks in at just over two minutes, hears the DJ duo offer frantic, acid-charged production as the OG socialite leans into her persona to deliver a distinct vocal track. "So hot/ This beat is hot/ So hot I am melting and so are you," she almost comically declares atop the thumping bass. "Melting" has been in the works for some time, but it was the lockdown that prompted the pair to revisit the track and send Hilton a text message. That led to a meeting at her home studio one afternoon in August 2020 to record her vocals, alongside EPB collaborator, Zero.
Hilton, who is currently working on a new song with Mattn and Dimitri Vegas, said that she had fun inviting the producers over her house. "I can't wait to play it in my DJ set when we are able to be out in clubs again," she told iHeartRadio. The star has since wrapped up work on two new singles with Nervo.
EPB said that Hilton felt like "the immediate choice" for the track. "We met her years ago through common friends at Electric Daisy Carnival and have kept in contact over the years," the DJ duo explained. "Once she heard the idea for the track, it was an immediate yes and we began to collaborate on the phrases and vocal samples we would need to complete the track."
During that encounter, EPB said Hilton's "love for fun was infectious," adding that their time spent with her at the sunrise set on the final day of the festival helped them learn about her beyond her persona. "You could tell she was one of those people that really cares for others," the two recalled. "It was really an amazing moment with the sun rising over the walls of the racetrack that we shared with all our longtime friends, as well as the new friends we just met."
Looking forward to the rest of the year, Electric Polar Bears said that they have a number of other collaborations on deck, including one team-up with a familiar American Idol contestant. "We have an outstanding set of new music ready for release in collaboration with a few Grammy nominated artists you have definitely heard of, a fan favorite from American Idol and a few fresh faces that we are sure will be rising stars as upcoming vocal talents," the pair revealed. "You can expect new music every month this year from us and can't wait to bring the snow and the fun to live shows when it is safe to do so!"
Expect more from Paris Hilton with her recently-launched This Is Paris podcast, where the superstar talks candidly with her family and friends about the hottest in entertainment and culture. Click here for more on that!
Photo: Electric Polar Bears