Airplane Landing Gear Falls From Sky, Lands On New England Golf Course
By Jason Hall
July 22, 2021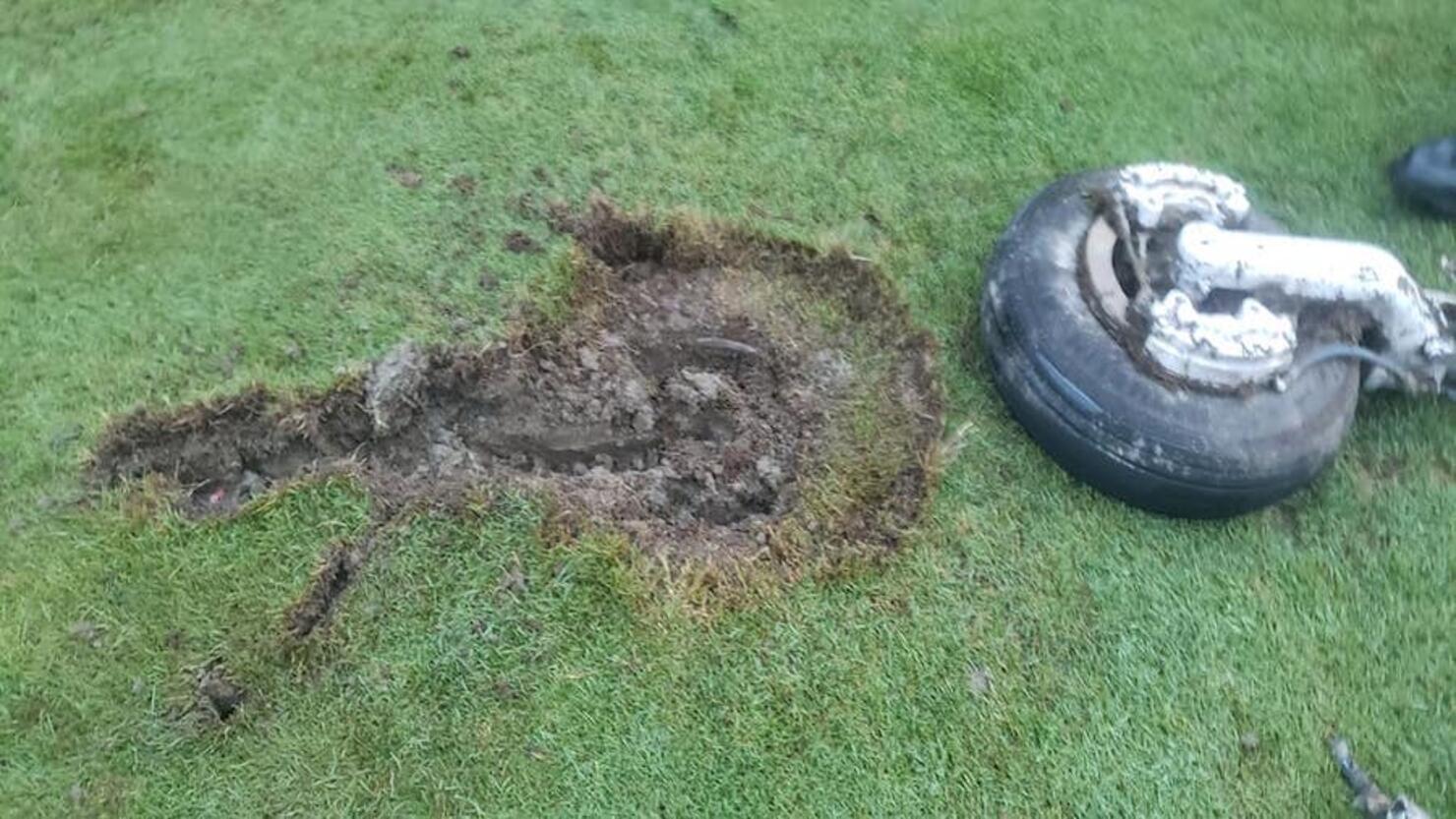 A strange object fell from the sky and onto a New England golf course this week.
The Gorham Police Department in Maine shared a post on its Facebook account Wednesday (July 21) featuring photos of an airplane landing gear that apparently fell onto a local golf course on Tuesday (July 20).
Local police said the strut with tire and wheel attached crashed down on the fairway of the seventh hole at the Gorham Country Club.
Fortunately, no one on the golf course was injured and the plane made a safe and successful "belly landing" on Long Island, New York, MacArthur Airport officials confirmed to the department.
"Just when you thought you have seen everything, things really do fall from the sky. There were 2 miracles in this event. Number one, nobody was struck by this falling object when it fell on the 7th. fairway from the sky. Number 2, the plane was able to do a belly landing and landed safely in Islip New York. (MacArthur Airport--KISP) The plane was a Piper Navajo twin engine."
The plane departed from MacArthur Airport and was initially set to land at Portland International Jetport, but instead changed its flight path back to Islip once the pilot realized the gear was missing, WGME reports.