North Carolina Fisherman Catches Strange Fish With 'Human-Like' Teeth
By Sarah Tate
August 4, 2021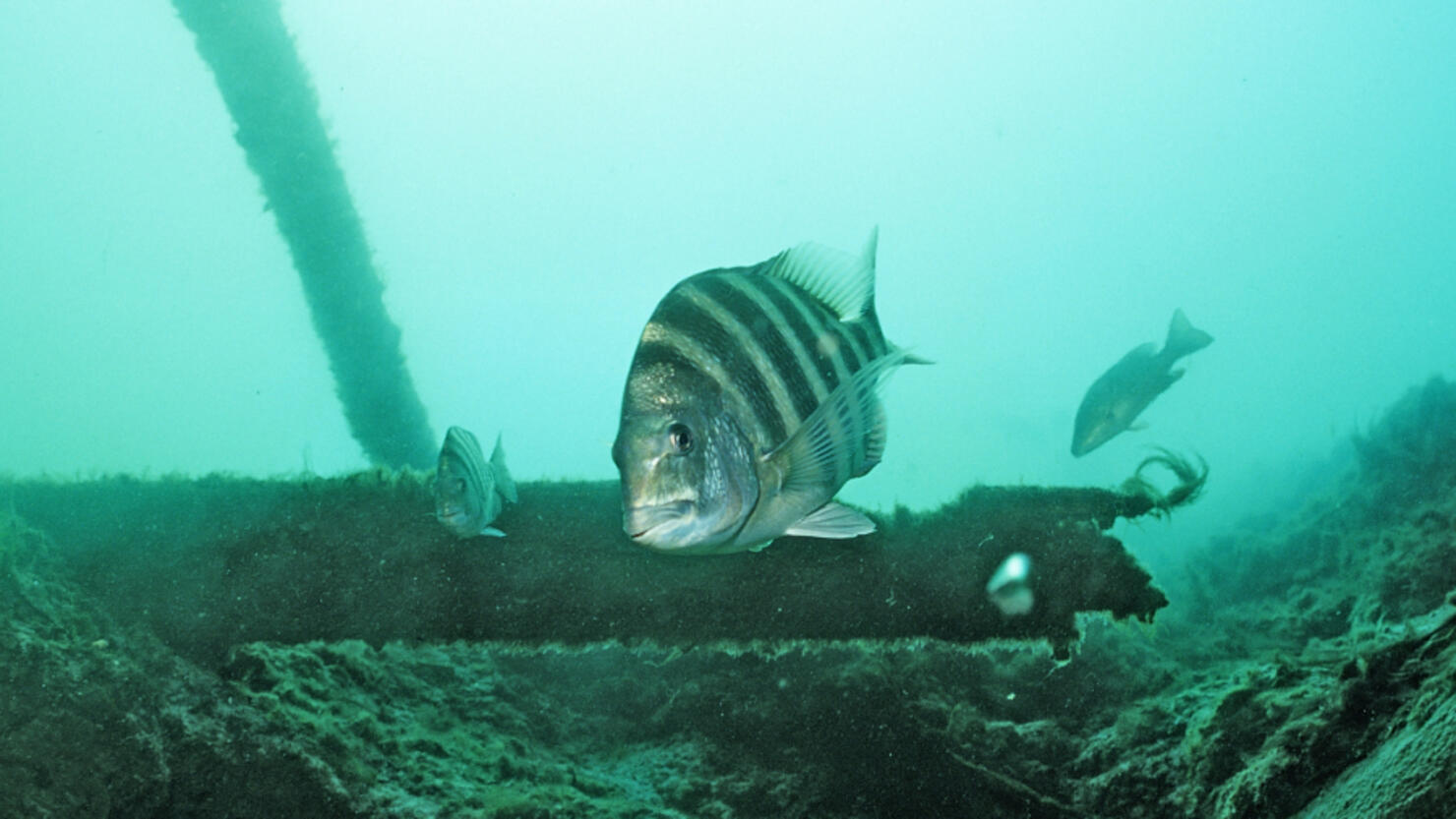 Fishing is always a gamble. You hope for a good catch, if any at all, but sometimes you may find something completely unexpected. Rather than the typical bass, bluegill, or even an old piece of debris lying in the water, a fisherman in North Carolina reeled in a fish whose unique appearance could give you nightmares.
Nathan Martin, an angler from South Mills, was fishing along Jennette's Pier in Nags Head on Monday (August 2) when he hooked something in the water. Using sand fleas as bait and a hand-tied fishing rig, he was able to catch the sheepshead fish, an odd-looking creature with "human-like" teeth, per WRAL.
The strange fish likely get its name from the fact that their mouths look similar to that of sheep. Sheepshead fish have several rows of molars in their mouths, which are used for crushing oysters and other prey. In the summer, they tend to eat barnacles and can be found near bridges.
Though Martin was able to capture the sheepshead fish, the North Carolina Aquarium said the species is actually difficult to catch. According to Scientific American, sheepshead fish are a common marine species in North America that prefer coastal habitats around reefs, piers and rock pilings.
Check out more photos of the catch here.