Watch Darius Rucker Perform At Nashville's Historic Ryman Auditorium
By Kelly Fisher
August 19, 2021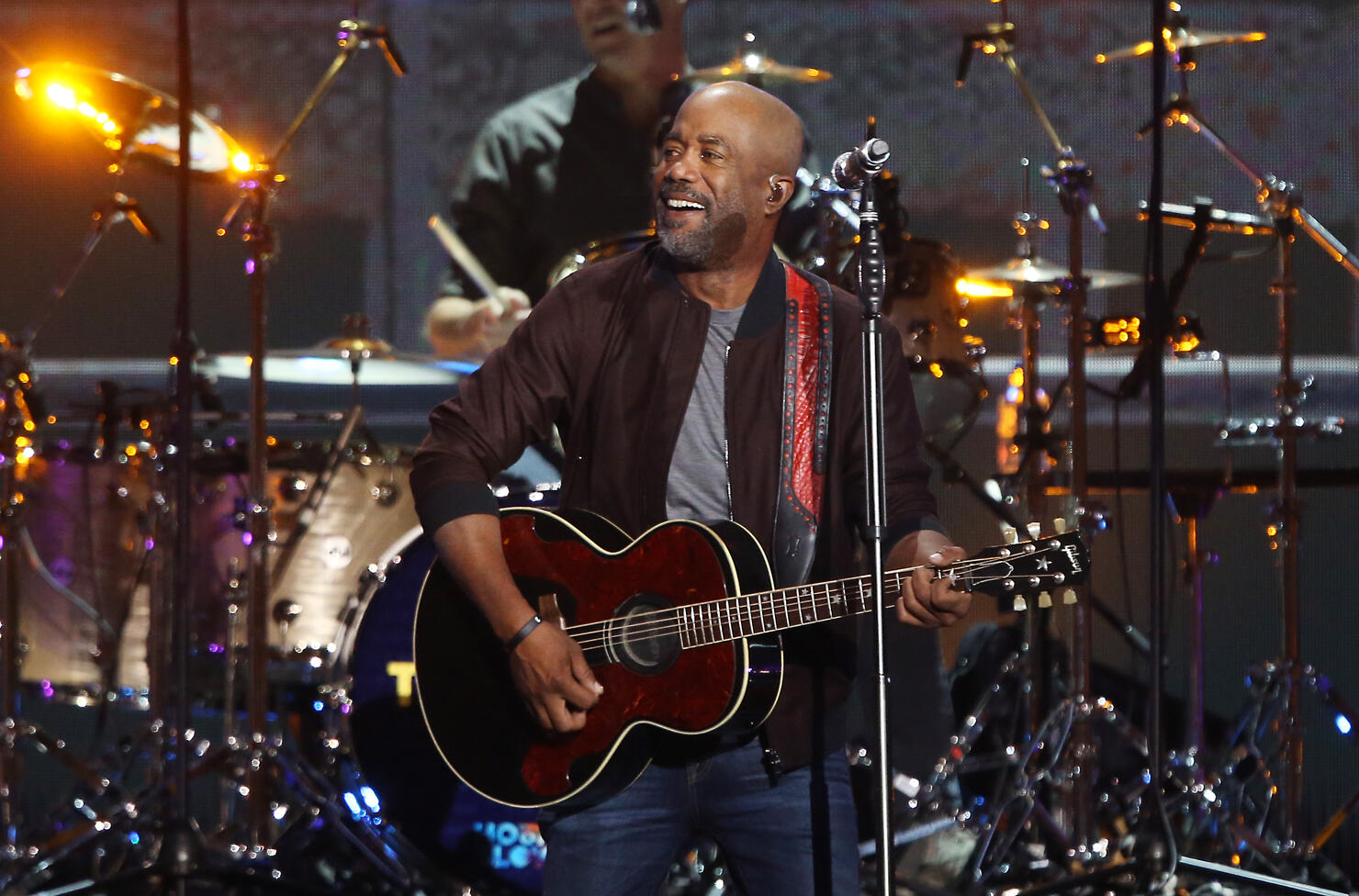 Darius Rucker hosted his 12th Annual "Darius and Friends" Concert benefitting St. Jude Children's Hospital, and posted a highlight reel on Instagram.
The "Beers and Sunshine" singer's benefit concert made an in-person comeback at the historic Ryman Auditorium in Nashville. This year's show included a live-stream option, following last year's virtual-only event. Over the years, Rucker's benefit concerts have raised more than $2 million, according to a July press release announcing this year's show.
Rucker posted the "look back" at his "Darius and Friends" show on Tuesday night (August 17). The night included performances by Brothers Osborne, Elvie Shane, John Daly, Keb Mo, Jason Aldean and Runaway June, in addition to the headliner himself. Rucker performed some of his biggest hits, including "Homegrown Honey," "Come Back Song," the Hootie & The Blowfish track "Hold My Hand," and others.
Watch the look back at the "Darius and Friends" concert here:
Rucker became passionate about helping St. Jude after touring the children's hospital in 2008, according to the previous release. He said of the children, ahead of this year's show: "They are some of the bravest people I've ever met and being able to support them with this event is always a highlight of my year. I'm so glad we'll be back to performing in front of a full house at the Ryman for such a great cause!"