WATCH: Hurricane Ida Rips Off Roof Of Louisiana Hospital
By Jason Hall
August 29, 2021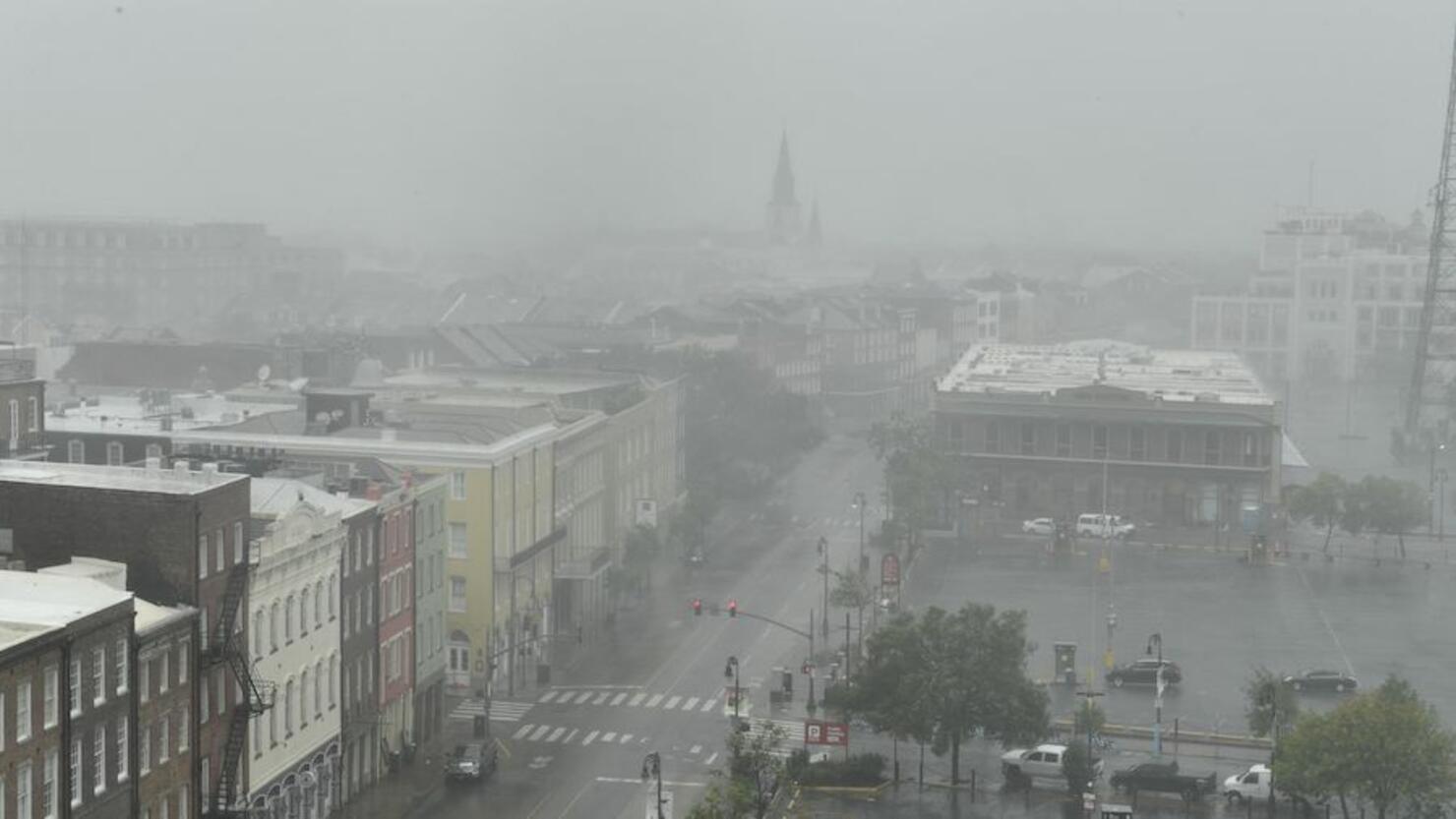 As Hurricane Ida continues to hit the state of Louisiana at record wind speeds, a powerful video showed early devastation brought on by the storm.
WDSU in New Orleans shared a footage sent by a viewer on Sunday (August 29) afternoon which shows the roof of Lady of the Sea Hospital in Galliano, Louisiana being blown off by the hurricane.
Ida made landfall near Port Fourchon Sunday afternoon as a Category 4 hurricane and was moving over Galliano and Golden Meadow as of 3:45 p.m. local time.
The National Hurricane Center confirmed Ida reached wind speeds of 150 MPH, tying Hurricane Katrina on the 16th anniversary of the devastating storm, as well as Laura (2020) and the Last Island Hurricane (1856) as the most powerful storms to ever hit the state.
"We can sum it up by saying this will be one of the strongest hurricanes to hit anywhere in Louisiana since at least the 1850s," said Gov. John Bel Edwards at a news conference ahead of the storm on Saturday (August 28) via the New York Times.
Ida had previously passed through the Cayman Islands as a tropical storm and elevated to a Category 1 hurricane prior to reaching Cuba on Friday (August 27), causing mass evacuations in Louisiana ahead of its expected landfall Sunday.
The National Hurricane Center upgraded the storm to a Category 3 hurricane and later a Category 4 on Sunday as it continued to move toward the coast of Louisiana.
During a recent appearance on State of the Union with CNN's Jake Tapper, Gov. Edwards acknowledged Louisiana's significant investments in shoring up its levy system following the devastation of Katrina in 2005.
Gov. Edwards said Ida "will be the most severe test" of the levees, but expects them to hold.
"The next 24, 36 hours are just going to be very, very critical for us here in Louisiana," Edwards added.