Naked Woman Pulls Up In A Golf Cart During Armed Standoff In Florida
By Zuri Anderson
September 8, 2021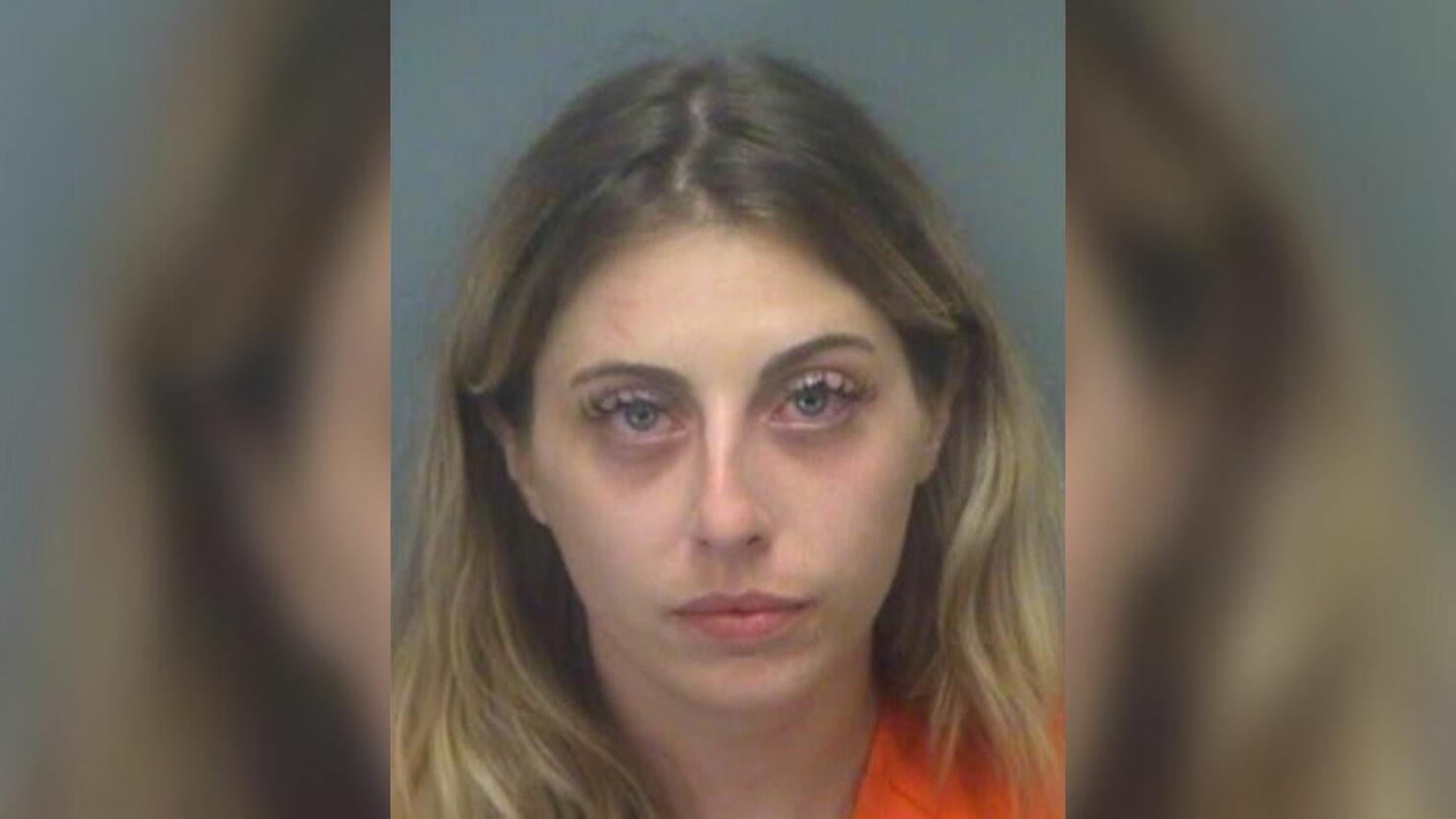 Elisabeth Smith, 28, is facing a charge after authorities say she disrupted an active armed standoff in Dunedin, Florida.
Photo: Pinellas County Sheriff's Office
A troublesome situation became worse for Florida authorities when a naked woman reportedly pulled up in a golf cart, according to WFLA.
The incident began Sunday morning (September 8) in Dunedin, Florida when Pinellas County Sheriff's deputies set up a perimeter outside a home on Michigan Boulevard near Madeira Avenue. Reporters say 18-year-old Myles Abbott was fleeing authorities before climbing on top of the roof and pointing a gun at them. This kicked off an hours-long standoff.
Then, 28-year-old Elisabeth Smith, who had nothing to do with the situation, allegedly drove into the crime scene on the vehicle, an arrest affidavit says. The Boston, Massachusetts woman even approached the house where the armed teenager was, deputies claim.
"[Her] actions and inability to follow directions put multiple deputies at risk for potentially getting shot at," the affidavit reads.
Deputies say they were able to get her off the golf cart and handcuff her. The affidavit claims there was a "distinct odor of an alcoholic beverage coming from her person, and she was completely nude."
Smith was charged with resisting an officer without violence.
Click here to read more about what happened with Abbott.