Jennifer Aniston Isn't Looking To Date Celebrities Anymore
By Emily Lee
September 14, 2021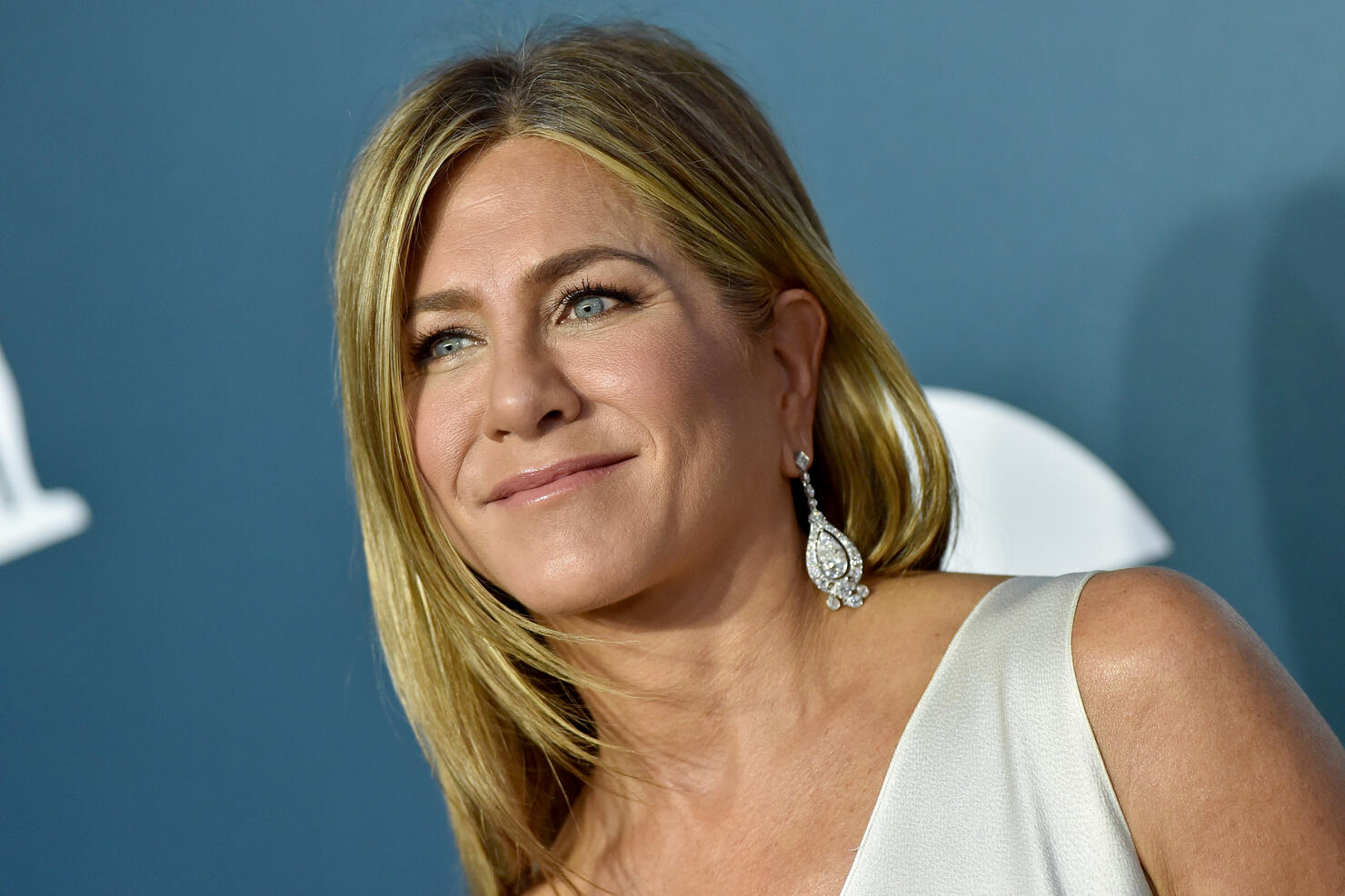 Jennifer Aniston is hoping to find love again—just not with another celebrity.
While chatting with Kay Adams for People (The TV Show!), Aniston was asked if she thinks romantic relationships between celebrities and people outside of Hollywood can work. "Of course," Aniston said. "Absolutely. I mean, it's happened. That's what I'm sort of hoping for...is not necessarily somebody in the industry itself. That'd be nice."
Aniston has previously been married twice, both times to fellow actors. She wed Brad Pitt back in 2000, however, the pair ultimately split five years later. Ten years later, Aniston said "I do" for the second time with Justin Theroux. After two years of marriage, she and Theroux went their separate ways.
Though Aniston is looking outside of Hollywood for her next relationship, she previously told People getting married for the third time is not something she's interested in. "It's not on my radar," she revealed. "I'm interested in finding a fantastic partner and just living an enjoyable life and having fun with one another. That's all we should hope for. It doesn't have to be etched in stone in legal documents." 
Despite looking for a non-famous partner, Aniston still has to deal with rumors about her love life. She recently shut down rumors she started dating David Schwimmer after reuniting for HBO Max's Friends special. "I could not believe that, actually. Like, really? That's my brother! But I understand it, though," she told Entertainment Tonight of the rumors. "It just shows you how hopeful people are for fantasies for dreams to come true."