Country Stars Reveal Their Favorite Fall Foods
By Lauryn Snapp
September 27, 2021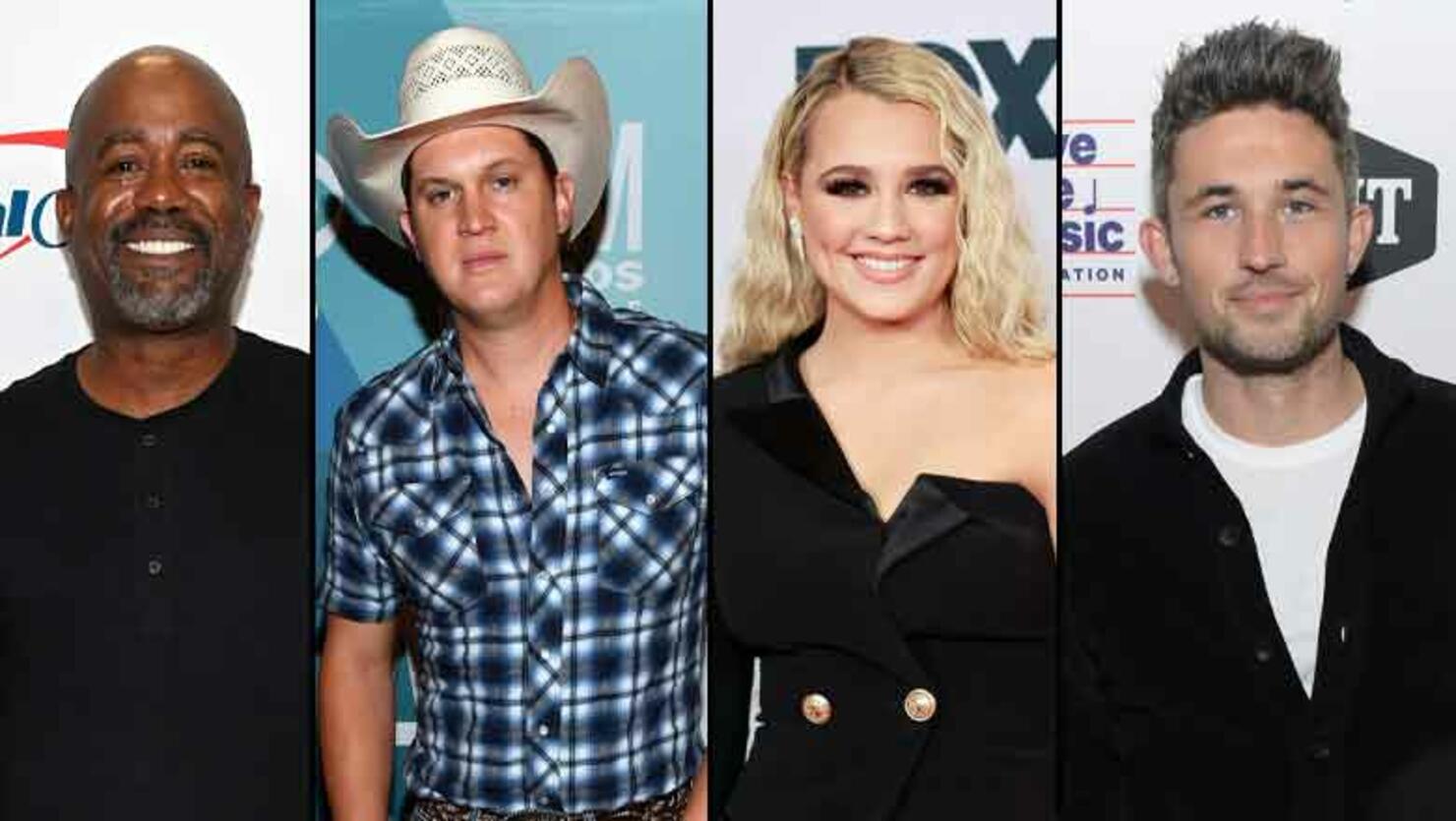 Crisp air, colorful leaves, and pumpkin spice everything is here, and stars like Darius Rucker, Jon Pardi, Michael Ray and Gabby Barrett are breaking out the extra stretchy pants readying themselves for all of the fall fares.
In a series of interviews, Cody Alan asked country celebrities for the hard-core truth on "What's your favorite fall food?" 
Jon Pardi – Jon revealed his preferred chilly season cuisine, and it's not what we expected.
"I talk to my head chef before I can release that information," jokes Jon. "For the fall, you just can't beat a pot pie. Homemade. Well, homemade or from Kroger," laughs the star.
Darius Rucker – Break out the stretchy pants. 
"Thanksgiving for sure! I love Thanksgiving!" says the "Wagon Wheel" singer. "Christmas is good, but Thanksgiving food. Thanksgiving is that one holiday that families can get together. Christmas is more of an immediate family thing. You know what I mean? Thanksgiving, you have your cousins, uncles, nieces, and nephews, and that's really great." 
Michael Ray - The "Whiskey and Rain" singer may have singlehandedly shared the fall fare that Cody and The Crew will take a second helping of!
"My grandmother makes this thing called "Dump Cake," laughs Michael. "Chocolate cake, then chocolate pudding, and then whipped cream and then heath bars, and she stacks it like four times. So that causes some animosity in the family if it's gone before they get there. So, yeah. "Dump Cake" is probably my favorite."
Gabby Barrett – New mom with an old favorite!
"Pumpkin Pie! Pumpkin Pie! I will definitely be making that!" says Gabby.
Plot your pumpkin spiced latte schedule and gear up for sweater weather by cozying up to Gabby's latest release, "Footprints On The Moon." Take a listen by clicking the link below.
Listen to Gabby on the radio with Cody Alan, Tuesday, September 28th by finding your CMT Radio Live station at www.CMTCody.com.
Do you enjoy country stories like these? Bookmark www.CMTCody.com and check back daily for exclusive interviews, trending topics, and the latest from country's hottest stars. Connect with Cody Alan on socials and let him know what your favorite fall food is by following along on Twitter and Instagram @CodyAlan.
Photo Credit: Getty Images.