Jimmie Allen & Wife Lexi Reveal The Sweet Name They Chose For Their Baby
By Emily Lee
September 27, 2021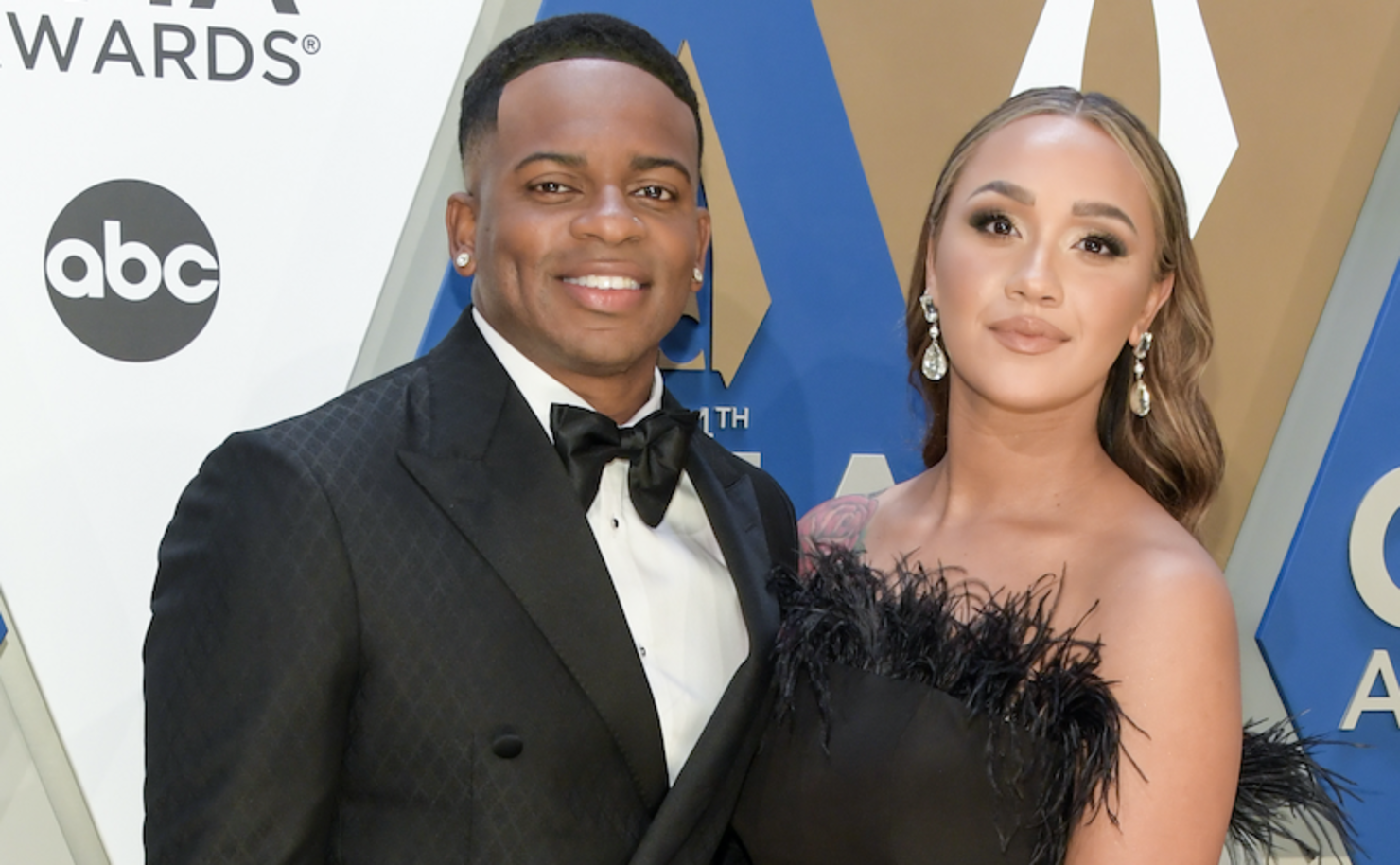 Jimmie Allen and his wife Lexi Allen are currently expecting a baby girl. The newlyweds are already parents to daughter, Naomi Bettie, as well as Aadyn, Jimmie's 7-year-old son from a previous relationship.
Ahead of their daughter's arrival, Jimmie and Lexi revealed the sweet name they've picked out for her. Lexi shared a polaroid photo on Instagram from what looks to be her baby shower. In the photo, Lexi cradles her belly while posing in front of giant letters spelling out the name Zara.
"Zara James, I can't wait to hold you," Lexi captioned the post.
Back in June, Jimmie revealed he already had a name in mind for his baby girl, however, his wife wasn't on board with his suggestion. "I wanna name her Arya Stark Allen because I'm a huge Game of Thrones fan," he said. "Lex ain't lettin' that happen! So I don't know what we're gonna call her," he added. "We might just name her 'Hey You.' " It looks like Lexi got her way and the pair ultimately decided to go with Zara James.
While chatting with People recently, Jimmie shared what he's looking forward to most about being a dad to two girls. "I'm excited about having a girl because that's like nine more years of Disney princesses!" the country music star gushed. "I'm obsessed with Disney World. I've always wanted to go inside a Bibbidi Bobbidi Boutique. I am hype!"
For those who may not know, Bibbidi Bobbidi Boutique is a unique experience that transforms children into "elegant princesses and shining knights" during their Disney World vacations. Bibbidi Bobbidi Boutique is located in Magic Kingdom.
Zara James is due sometime in November.