Lizzo Gets Emotional And Relives Her Teen Years At The 2021 Millennium Tour
By Kiyonna Anthony
October 4, 2021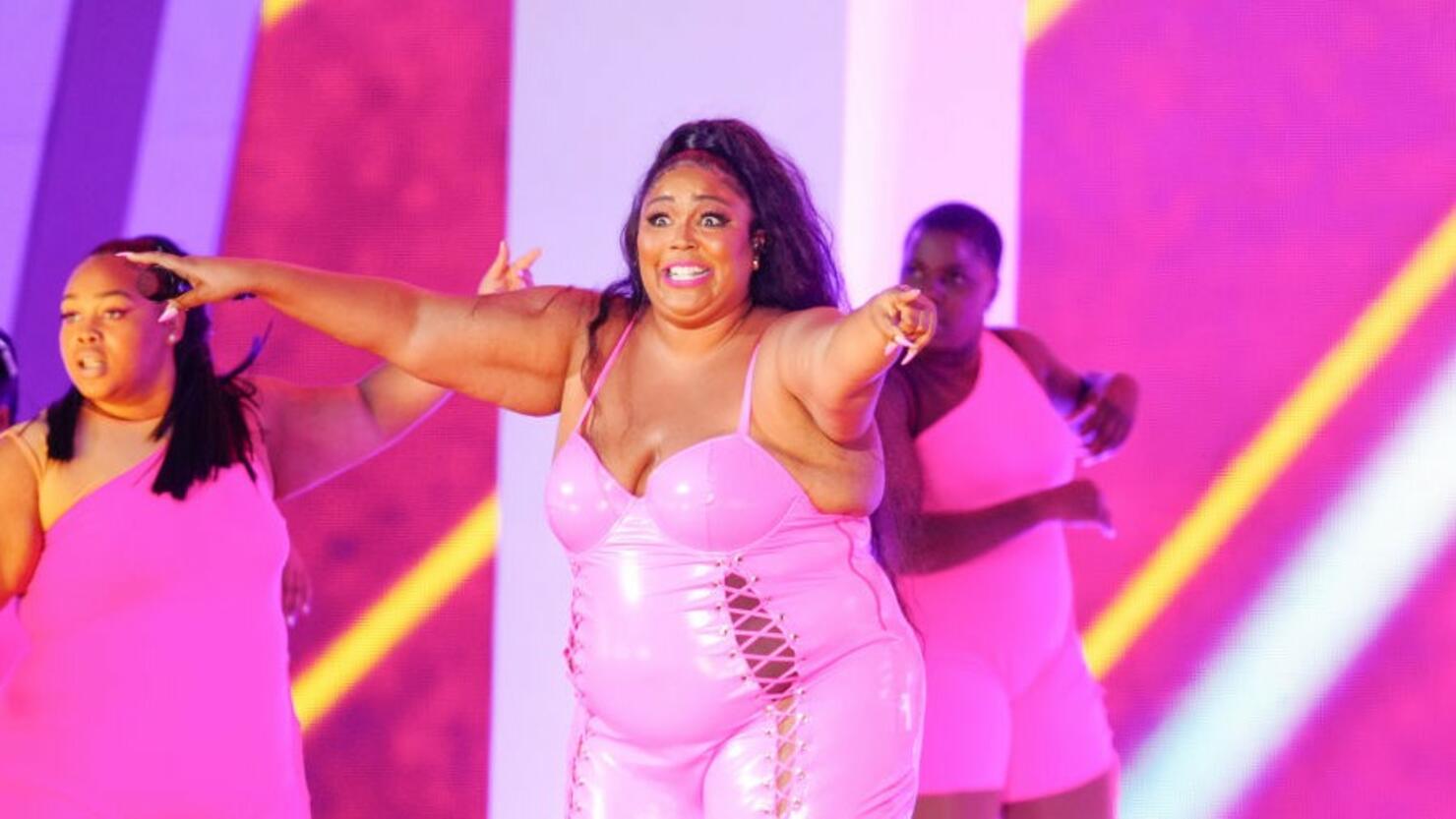 The 2021 Millennium Tour brought a special dose of nostalgia for millennials everywhere.
Lizzo spent the weekend enjoying B2K, Mario, Pretty Ricky and more as she attended the Los Angeles stop of the tour. The "Juice" singer and her friends took to social media to show off their nostalgic, Burberry ensembles paying homage to the early 2000's era. She tweeted fly photos via Twitter, writing:
"This is ur sign to get matching outfits and go to the millennium tour w ur friends."
Lizzo documented the entire night on her Tik Tok page. Even sharing behind the scenes moment of herself fan girling over Chris Brown and doing dances with Soulja Boy. She told CB:
"Can I get a picture with you because you're my favorite person in the whole ****** world."
Lizzo asked Chris Brown for a picture in new video:

"Can I get a picture with you because you're my favorite person in the whole f*cking world."pic.twitter.com/QcSYrCiOm0

— Buzzing Pop (@BuzzingPop) October 2, 2021
Shortly after, the Grammy Award winning songstress went viral after a video of her and Soulja Boy doing the "Ricky & Morty" dance backstage at Millennium Tour made it's rounds on social media. Lizzo captioned the dance video:
"Singing 'Rick & Morty' until @Soulja Boy (Draco) calls me his Soulja Girl."
The "Truth Hurts" star fun night out comes just days after she hosted her very own TED Talk about art and history of twerking. She shared in her speech:
"For me, twerking ain't a trend. My body ain't a trend. I twerk because of my ancestors, for sexual liberation ... Because I can. Because I know I look good. I twerk because it's unique to the Black experience, it's unique to my culture, and it means something real to me."
Catch more moments from Lizzo's night at the 2021 Millennium Tour below.