Chris Janson Finds 'God Moment' & Gives Guitar To Aspiring Artist
By Lauryn Snapp
October 21, 2021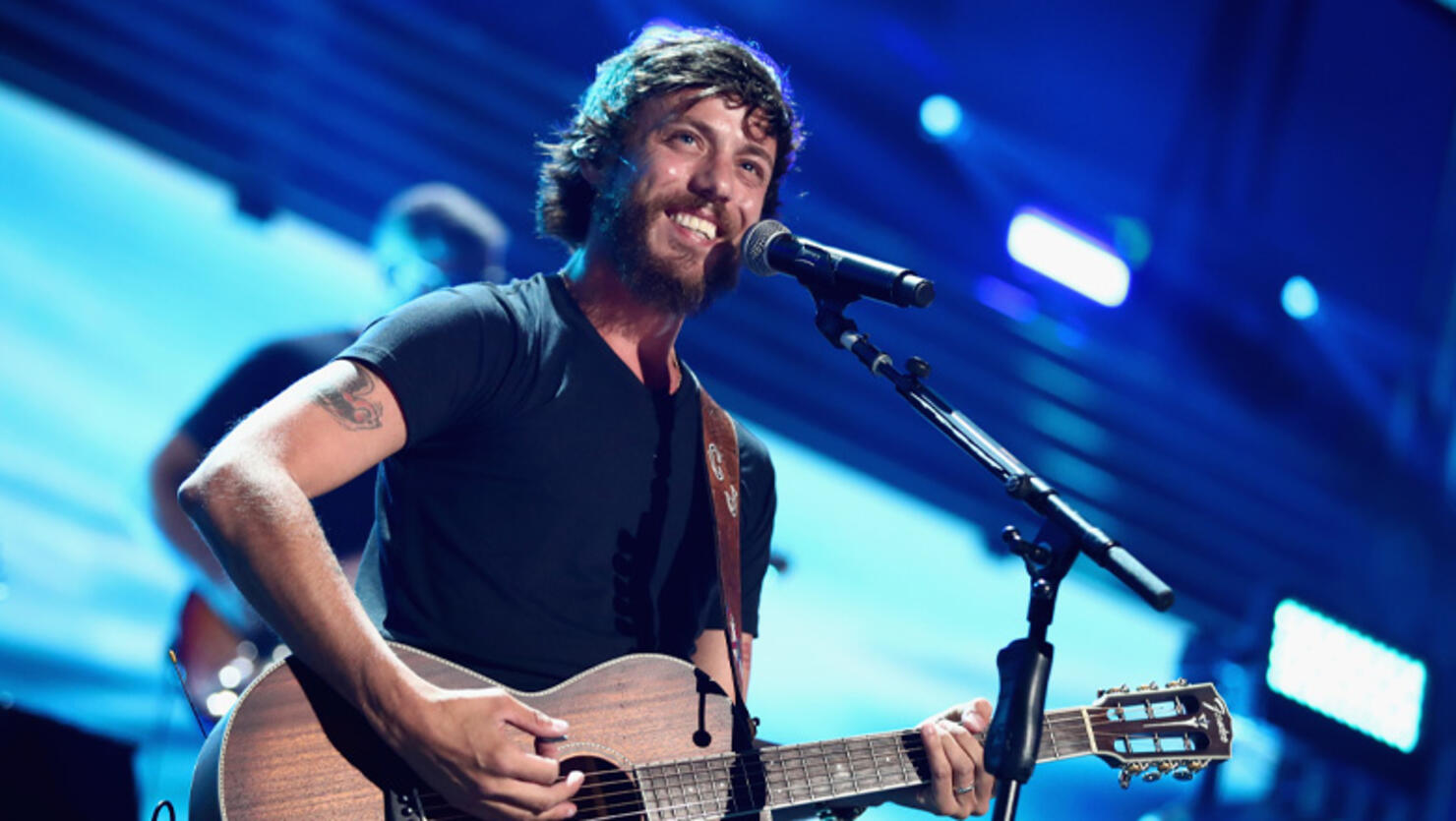 Chris Janson is known to bring fans to their feet during a show, but now, the country star brings a woman to tears in a Kroger parking lot after gifting her a guitar.
In a recent interview with Cody Alan, Chris shared how a recent mundane run to the store turned into a remarkable moment that he cherishes.
"I went to get some shrubs for Kelly to plant, which I hate doing, but I did," laughs Chris.
"So, I went to pick these shrubs up, and this nice lady comes out, and she's helping," continues Chris. "In the meantime, somebody walks by and notices me and says, "Hey, Chris Janson! Love your music!" and they walk on in."
"Well, that prodded a conversation of "Oh my gosh, you are Chris Janson, the country singer! My granddaughter really aspires to be a country singer, and she's like ten years old. Can I show you a video?" says Chris.
"I watch the video, good little singer, by the way," says Chris proudly. "Cute as a button."
"I look for god moments a lot," says Chris. "It's interesting when you are nobody in our business; nobody wants to give you anything. But, when you are "somebody" in somebody else's eyes, everybody wants to give you everything. It's the craziest thing, and I have been given so much!"
"[The Clerk] said one key line that really changed my heart," reveals Chris. "She said, "I am working here, and I am saving up all year to get my granddaughter a guitar.
"I went "Whoa!" and that was my "God moment" right there," Chris beams. "I felt it in my soul, and I felt it on my heart. So I called my head of production, Jason, and said, "Do you have any guitars at your house?" and he said, "Piles of them."
"[Jason] brings this guitar. I waited for him in the parking lot," says Chris. "We presented it to her in the parking lot, and it was as simple as that."
Chris can pull guitar strings like no other but click the video below to watch Chris pull some serious heartstrings with his kindness.
RELATED: Chris Janson: Country Singer + Relationship Expert.
Do you enjoy country stories like these? Bookmark www.CMTCody.com and check back daily for exclusive interviews, trending topics, and the latest from country's hottest stars. Connect with Cody Alan on socials by following along on Twitter and Instagram @CodyAlan.
Photo Credit: Getty Images.