Princess Diana's 'Revenge Dress' Moment Perfectly Recreated By 'The Crown'
By Emily Lee
November 8, 2021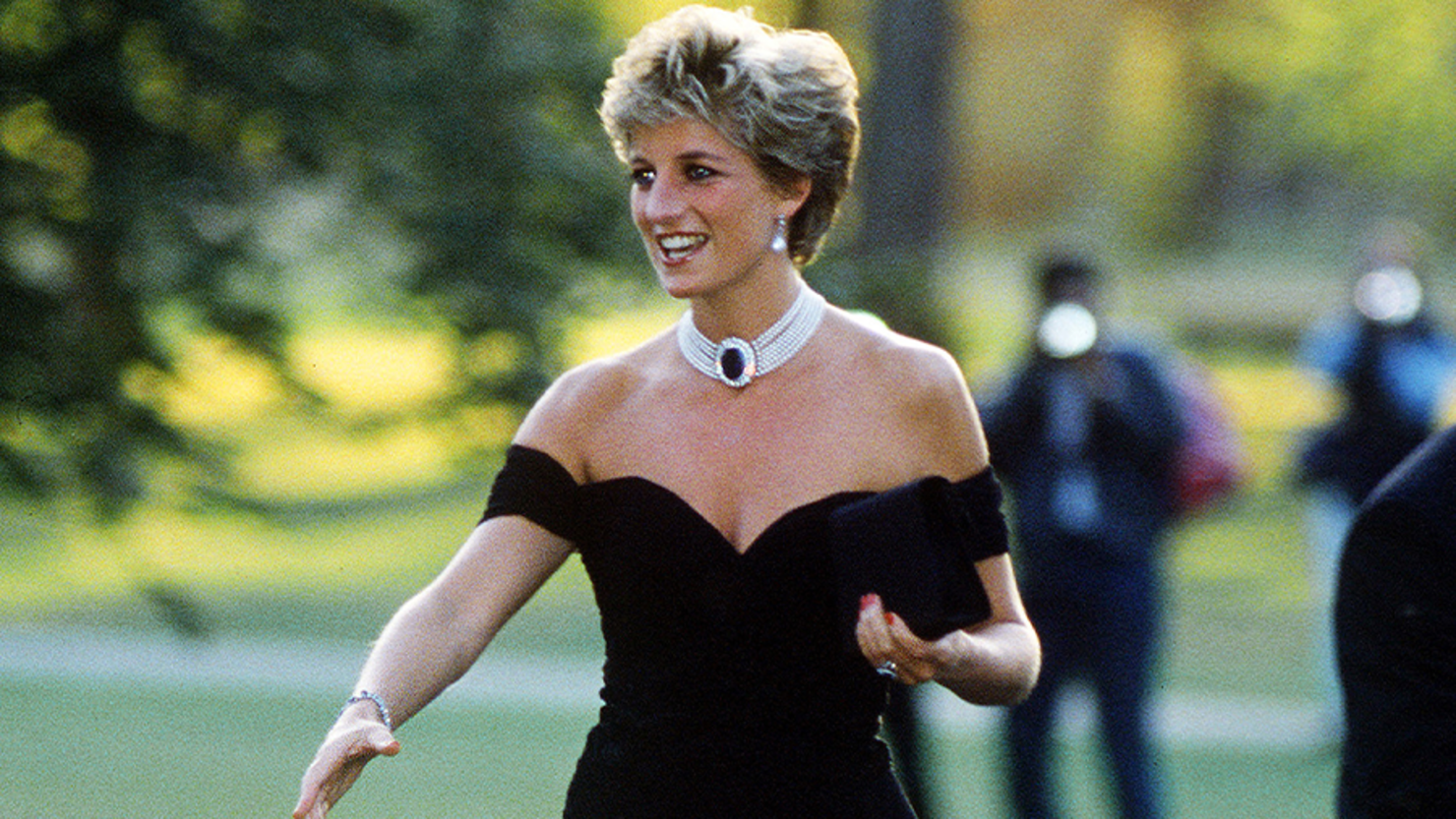 Filming for the highly anticipated fifth season of The Crown is underway. Elizabeth Debicki, who will portray Princess Diana, was photographed on set in a perfectly recreated version of one of the late royal's most iconic looks.
Back in 1994, Princess Diana stepped out in a showstopping off-the-shoulder black silk Christina Stambolian dress with an asymmetrical hemline and chiffon train. While the bold ensemble surely would've made headlines on its own, the Princess of Wales donned this particular outfit the same night her estranged husband, Prince Charles, confirmed his affair with Camila Parker-Bowles in a televised interview. The outfit was then referred to as Princess Diana's "revenge dress." Fans of the crown can see side-by-side images of Debicki, in full costume, and Princess Diana here.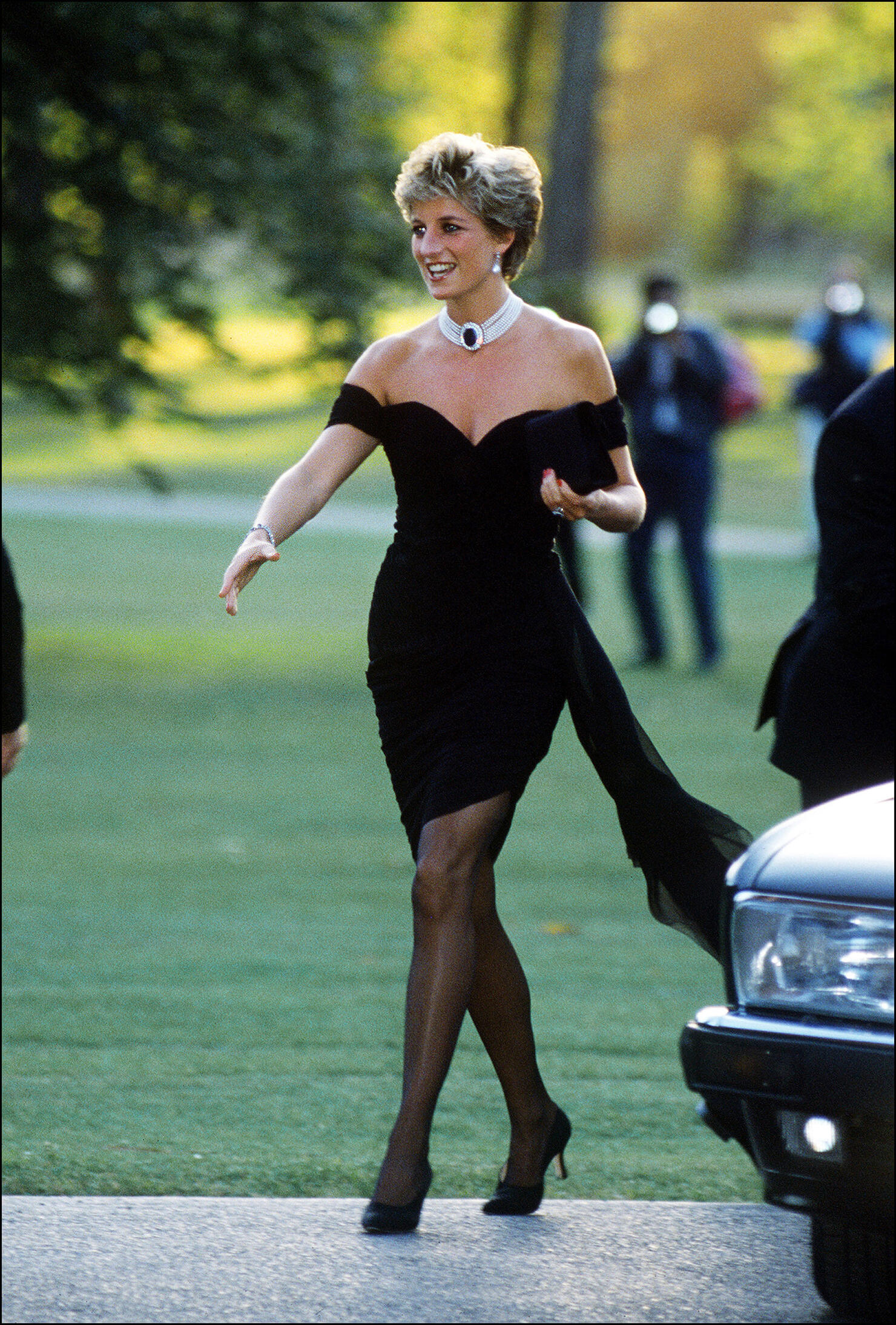 Photo: Hulton Royals Collection
Fans were pleased when Debicki's casting was first announced, as many have noted the two bear a striking resemblance. "Princess Diana's spirit, her words, and her actions live in the hearts of so many," Debicki said in a statement last year. She went on to say the opportunity to play the People's Princess a "true privilege and honor."
Debicki will play an older version of the Princess of Wales in the upcoming season, taking over the role from Emma Corrin. In season four, The Crown covered the early years of Princess Diana's strained marriage to Prince Charles. It's believed the fifth season will cover Princess Diana's controversial BBC interview through her tragic passing.
Debicki will play Diana alongside Imelda Staunton's Queen Elizabeth, Jonathan Pryce's Prince Philip, and Lesley Manville's Princess Margaret. The Crown will return in November 2022. Seasons one through four are streaming on Netflix now.