Mickey Guyton, Brittney Spencer & Madeline Edwards All 'Love Their Hair'
By Ariel King
November 11, 2021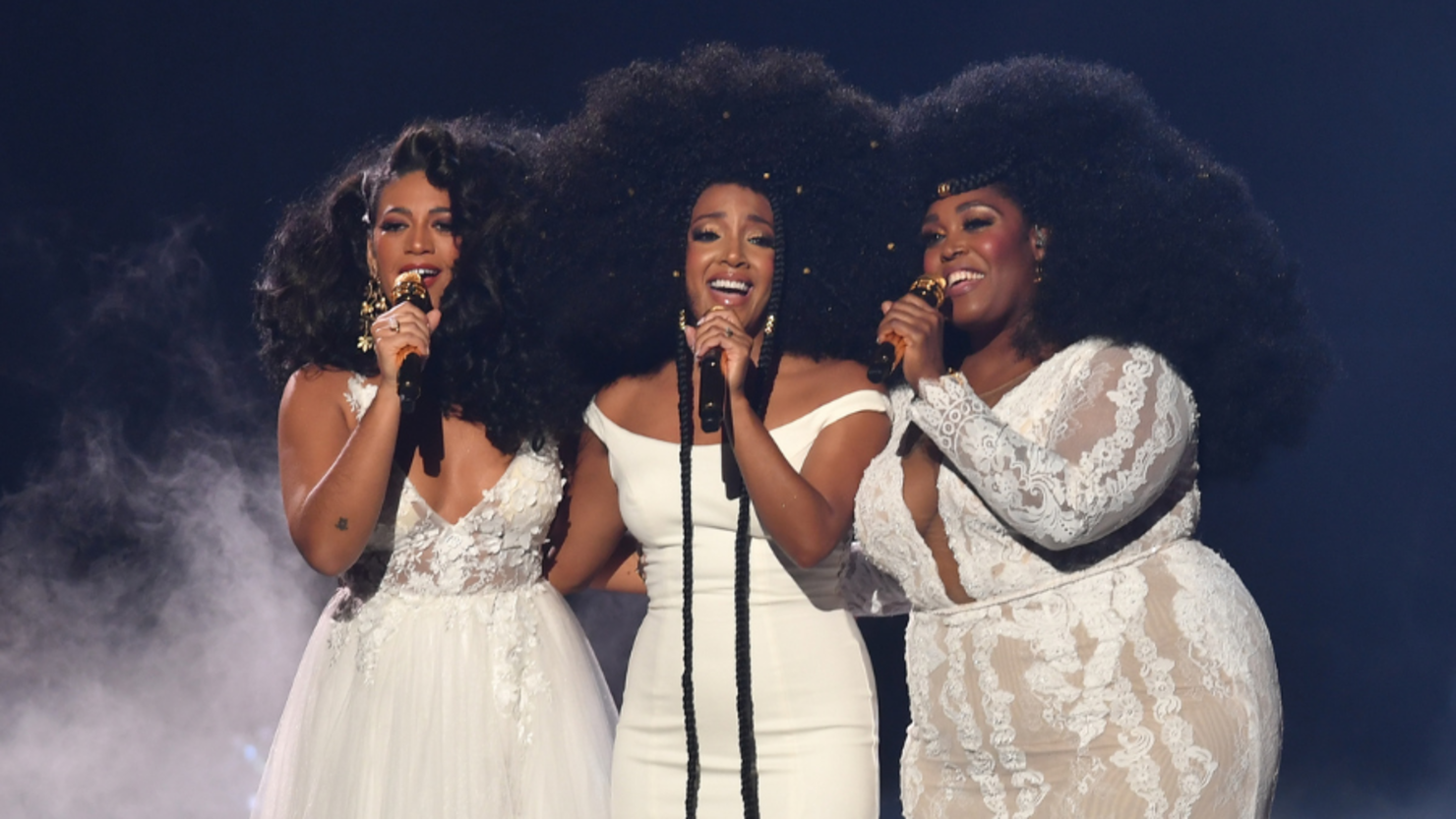 Mickey Guyton took the Country Music Association Awards stage, and was joined by Brittney Spencer and Madeline Edwards. Guyton was introduced by Faith Fennidy, the young girl who inspired her song "Love My Hair." The country singer sat down to write the song after seeing a video of Fennidy crying over her hair, the emotions touching Guyton and inspiring her to reflect and embrace her own hair.
Guyton kept her hair in an afro for her performance, two braids framing her face as gold bands accented her look. Spencer and Edwards also kept full hair for the song as they sang "Love My Hair." Their white dresses were kept relatively muted so that their hair would be the most eye-catching aspect of their outfits, the three embodying the muses that appeared in the Disney original movie, Hercules. Their gold microphones matched the accents that adorned their hair,
Guyton was nominated in this year's New Artist of the Year category, and made history alongside Jimmie Allen for this being the first year that two Black artists had been nominated for an award in the same category in CMA Awards history.
Guyton released her debut record, Remember Her Name, in September, with the country singer frequently sharing how the record helped her find herself. Guyton has been vocal about how her success came after she began to embrace herself as a Black woman in country music. The record also saw her returning to her debut single, "Better Than You Left Me," and re-recording it to highlight how she has grown over the years. As she has risen to success within country music, Guyton has been vocal about how she aims to help other Black country singers find success in the genre.