Jennifer Aniston's Reaction To Sexiest Man Alive Paul Rudd Is Relatable AF
By Emily Lee
November 12, 2021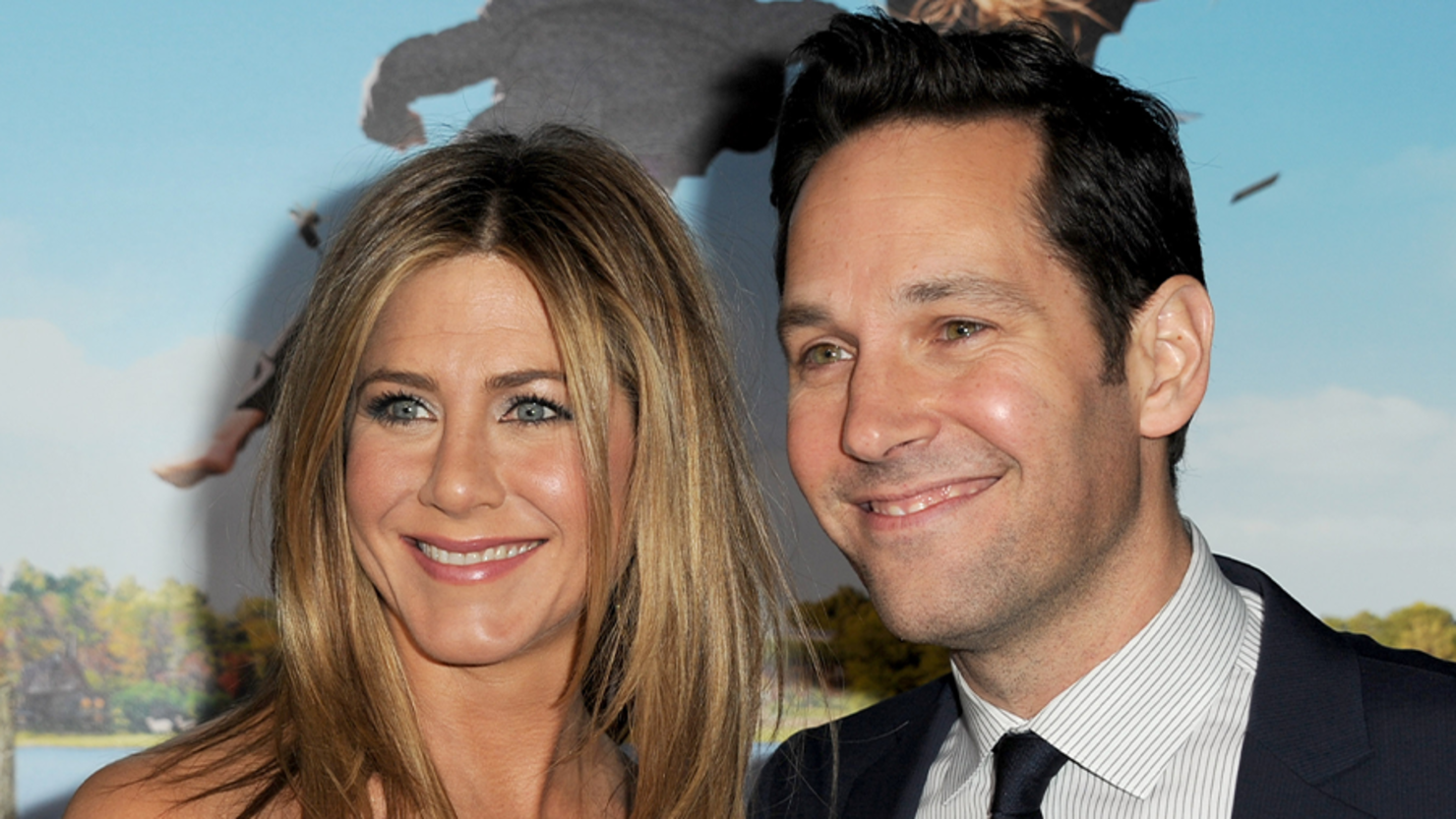 Paul Rudd has Jennifer Aniston in his corner.
Earlier this week, People named Rudd as the new Sexiest Man Alive. While Rudd's biggest fans have always felt the famous funnyman hasn't gotten enough credit for his handsomeness, it turns out Aniston has felt that way for quite some time, too.
Friends for over twenty years, Aniston took to Instagram Stories to celebrate her pal's new title. For those Rudd fans waiting for the Ant-Man star to get his due, her comments will be relatable AF.
"This makes me so happy," Aniston wrote, sharing People's video announcement of the latest Sexiest Man Alive. "We've ALWAYS known this, but Paul Rudd is officially [People's] Sexiest Man Alive!"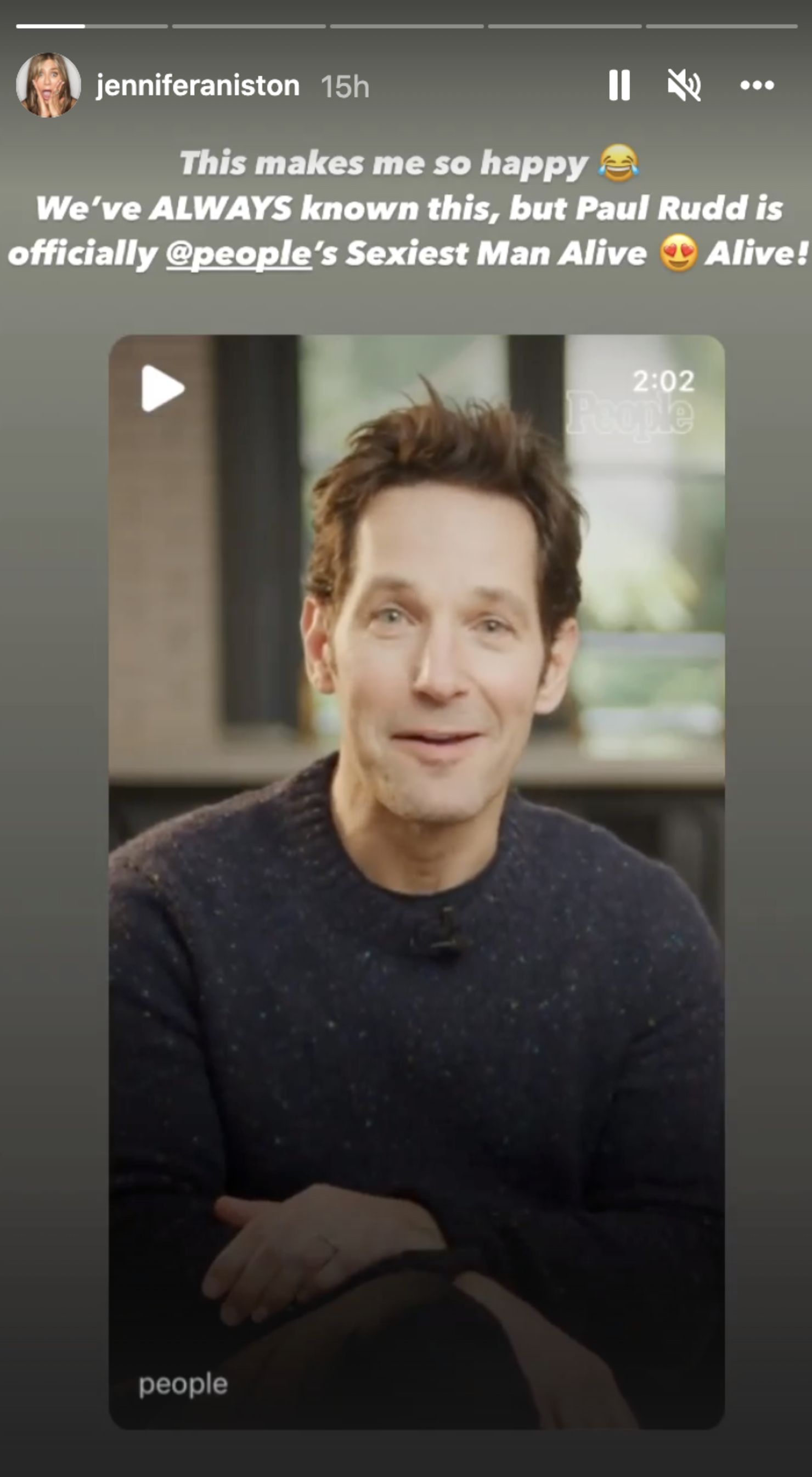 She followed up her first post with a sweet photo of them sharing a cuddle amid filming their 1998 rom-com The Object of My Affection. "You don't age, which is weird," Aniston said of her friend. "But we still love you."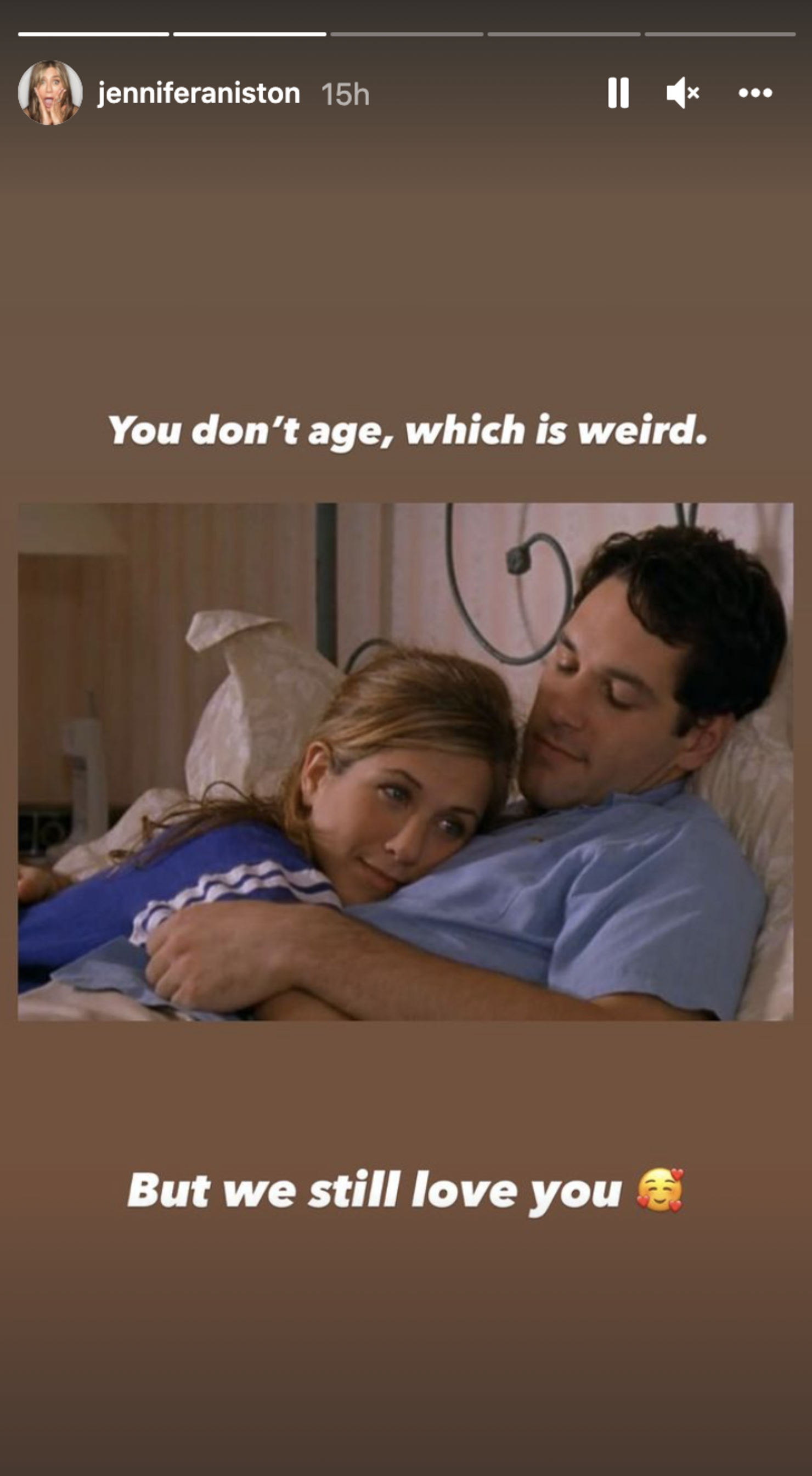 Rudd, of course, accepted the honor with his signature humor. "I do have an awareness, enough to know that when people hear that I'd be picked for this, they would say, 'What?' " he told People. "This is not false humility. There are so many people that should get this before me."
Though Aniston had a sweet response to the news, Rudd says he expects "so much grief" from his close friends. "I mean I'm going to lean into it hard. I'm going to own this," he said. "I'm not going to try to be like 'Oh, I'm so modest.' I'm getting business cards made. But all of my friends will destroy me and I expect them to. And that's why they're my friends."
"I'm hoping now that I'll finally be invited to some of those sexy dinners with Clooney and Pitt and B Jordan," he added. "And I figure I'll be on a lot more yachts. I'm excited to expand my yachting life. And I'll probably try to get better at brooding in really soft light. I like to ponder. I think this is going to help me become more inward and mysterious. And I'm looking forward to that."