Dua Lipa Shows Off Her Absolutely Wild Manicure
By Emily Lee
January 19, 2022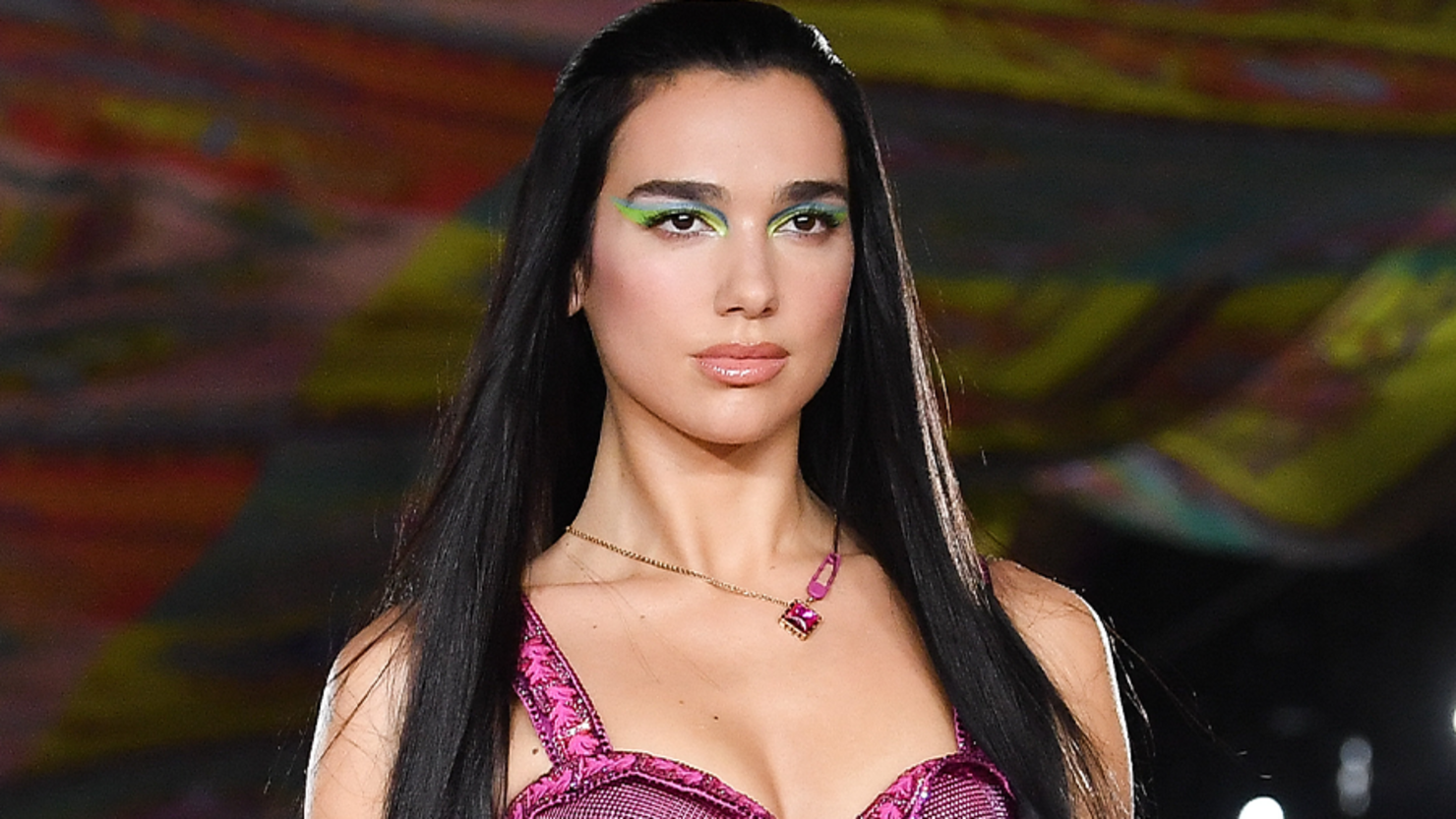 Dua Lipa has always been a fan of bold, colorful looks, but her new manicure takes it up a notch. The 'Levitating' singer showed off her wildly colorful nail art on Instagram on Wednesday (January 19) and it's really quite something.
The 26-year-old pop star showed off her '70s-inspired manicure, which features 3D floral elements, on both her Instagram Story and in a slideshow posted to her grid. She credited Nails by Mei as the artist behind the unique artwork.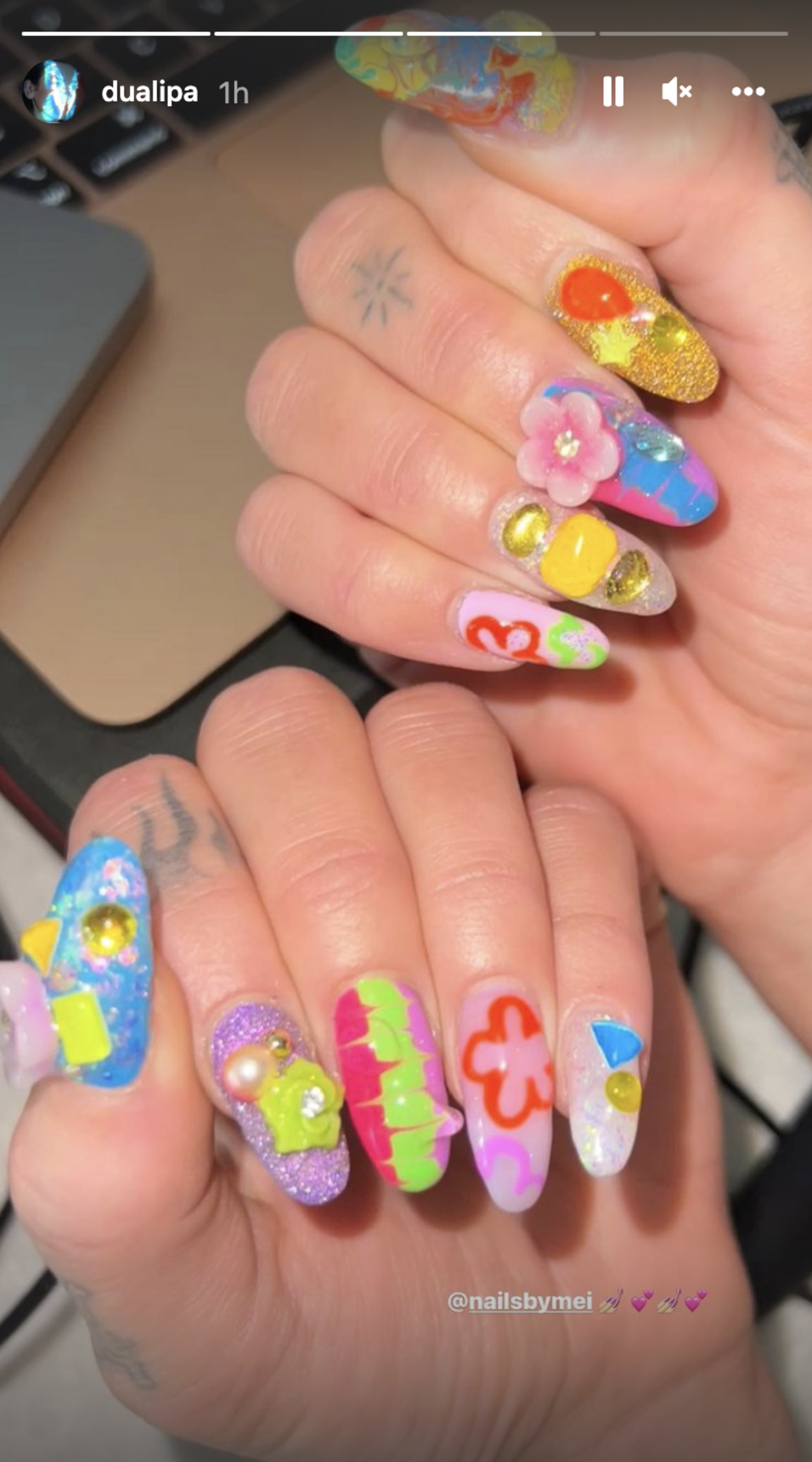 In her grid post, it seems like Dua got this manicure done while she's rehearsing for her upcoming Future Nostalgia tour. In the first photo, Dua poses with a group of people in an empty arena. "gangs all hereeeeeee," she captioned the post.
Dua first announced her tour back in September. To make this massive endeavor even more exciting, she's bringing along Megan Thee Stallion, Caroline Polachek, and Lolo Zouaï as supporting acts. "It's finally happening!!!!" she wrote on social media at the time. "We kick off the FUTURE NOSTALGIA TOUR in the US. I'm so excited to see you guys there and I'm bringing the ultimate girl gang with me."
Though it's certainly thrilling to see the Grammy-winning artists preparing to embark on the Future Nostalgia tour, fans simply couldn't get enough of her manicure. Her post was quickly flooded with comments filled with compliments on the bold look. "These nails!!!!!" one person wrote.
There's no doubt Dua will debut a ton of unforgettable looks throughout the Future Nostalgia tour. The tour kicks off on February 9th in Miami, Florida and will see the pop star hit 28 cities across the United States.