Latest Mock Draft Has Steelers Trading Up For Crucial Team Need
By Jason Hall
February 25, 2022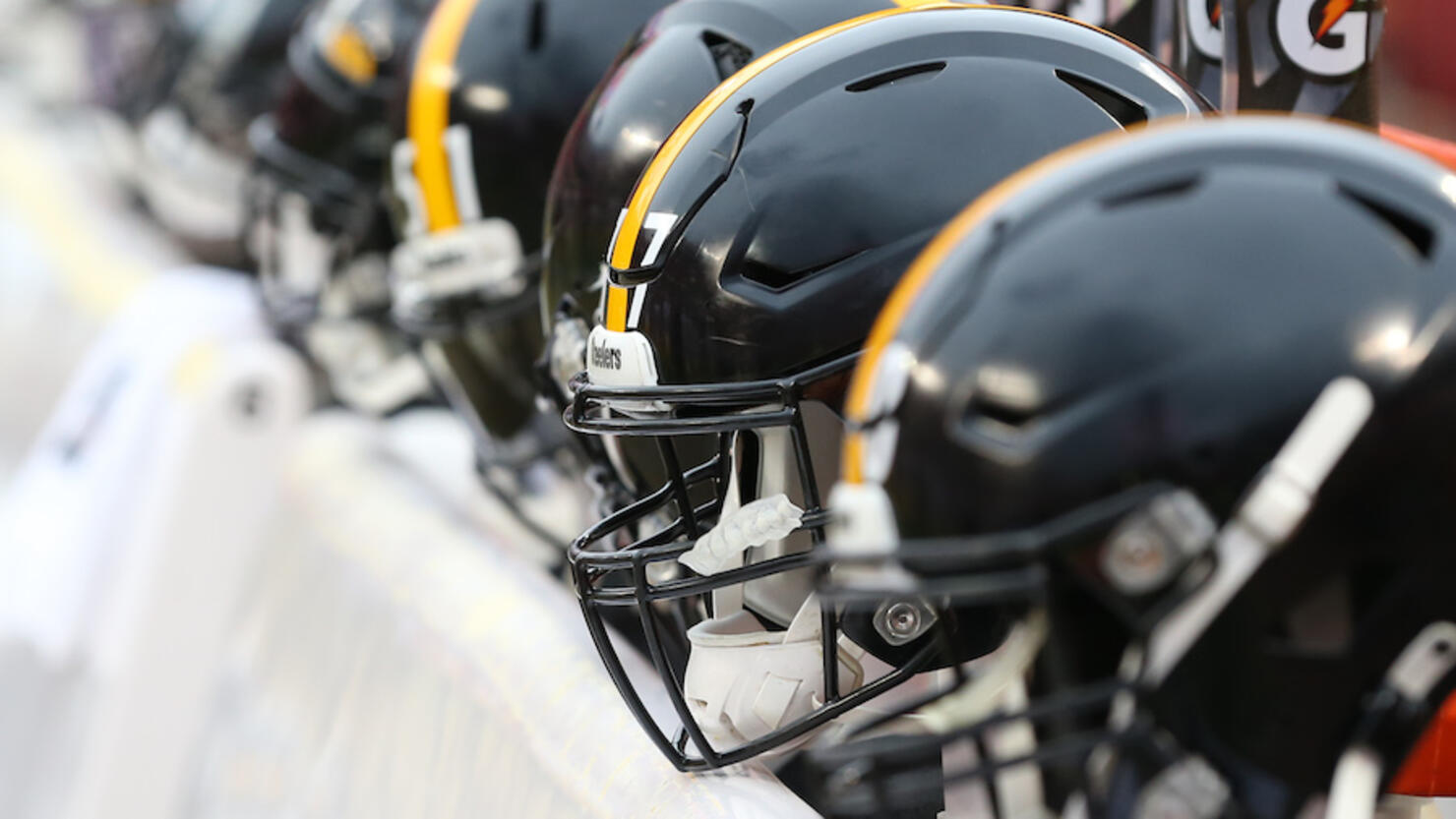 A mock draft published on Friday (February 25) has the Pittsburgh Steelers trading up to select a quarterback.
CBS Sports college football writer Tom Fornelli has the Steelers trading up from No. 20 overall to No. 10 to select Liberty's Malik Willis in the upcoming 2022 NFL Draft, a similar move to the one Pittsburgh made in 2019 to move up and select linebacker Devin Bush.
"There's been a lot of smoke about Pittsburgh's affinity for Malik Willis, and in this mock, it moves up to make sure any of the other teams in the market for a QB can't get him," Fornelli wrote. "Willis is the kind of QB lottery ticket who can pay huge dividends, as he's got a ceiling the others in this class don't."
Earlier this week, Pro Football Focus' Austin Gayle predicted the Steelers would trade their first-round their 2023 first-round pick and their 2022 third-round pick to the Las Vegas Raiders in exchange for quarterback Derek Carr.
On Tuesday (February 22) general manager Kevin Colbert -- who recently announced his decision to step down from his position after the 2022 NFL Draft -- confirmed the Steelers planned to tender backup quarterback Dwayne Haskins amid his upcoming restricted free agency, but didn't shy away from adding another player to compete for the starting quarterback role with the former Ohio State standout and Mason Rudolph following Roethlisberger's recent retirement.
"Dwayne will be a restricted free agent, and I'm sure we'll decide to tender him at some point," Colbert said, Steelers.com. "So we have Dwayne and we have Mason. Can we add to that group from the outside? Sure. We'll always look at trades, we'll always look at unrestricted groups, at potential cuts down the road and make those comparisons and compare what it's going to cost us, either from a draft compensation standpoint or from a free agency, salary cap availability decision and what that will do to the rest of your team."
""We know we're going to add to the position. I can't tell you how at this point. We will go to camp with four. If we had to start today with Mason as our starter, let's go. We'll try to build the best team around him," Colbert added via ESPN's Brooke Pryor.
Colbert says the Steelers will add QBs: "We know we're going to add to the position. I can't tell you how at this point. We will go to camp with four. If we had to start today with Mason as our starter, let's go. We'll try to build the best team around him."

— Brooke Pryor (@bepryor) February 21, 2022
Haskins was cut by the now-Washington Commanders after being demoted for the second time during the 2020 season in December 2020, 20 months after the franchise selected the former Ohio State standout at No. 15 overall in the 2019 NFL Draft.
Haskins was benched for backup Taylor Heinicke during the fourth quarter of Washington's 20-13 loss to the Carolina Panthers in 2020 after completing 14 of 28 passes for 154 yards and two touchdowns. The former first-round pick was stripped of his captaincy and fined $40,000 for violating COVID-19 protocol in December 2020 after photos leaked appearing to show the quarterback not wearing a mask at his now-wife's birthday, which had more than 10 attendees.
"Definitely the hardest week of my life. I just want to bounce back and move forward and pray and get my life together," Haskins said after Washington's December loss to the Panthers via ESPN. "I can't really put into words how I'm feeling right now."
Haskins was previously benched earlier in the season leading up to Washington's Week 5 game against the Los Angeles Rams.
Roethlisberger officially announced his retirement last month after an entire season of speculation.
The two-time Super Bowl champion shared a video alongside his family on his verified Twitter account on January 27, reading a statement confirming his decision.
"The journey has been exhilarating, defined by relationships and fueled by a spirit of competition. Yet the time has come to clean up my locker, hang up my cleats and continue to be all I can be to my wife and children. I retire from football a truly grateful man," Rothelisberger said in the video.
The 39-year-old finished his final game with 215 yards and two touchdowns on 29 of 44 passing during a 42-21 loss to the Kansas City Chiefs in the AFC Wild Card Round in January.