Olivia Rodrigo Met Her 'Hero Of All Heroes' After Nashville Show
By Rebekah Gonzalez
May 11, 2022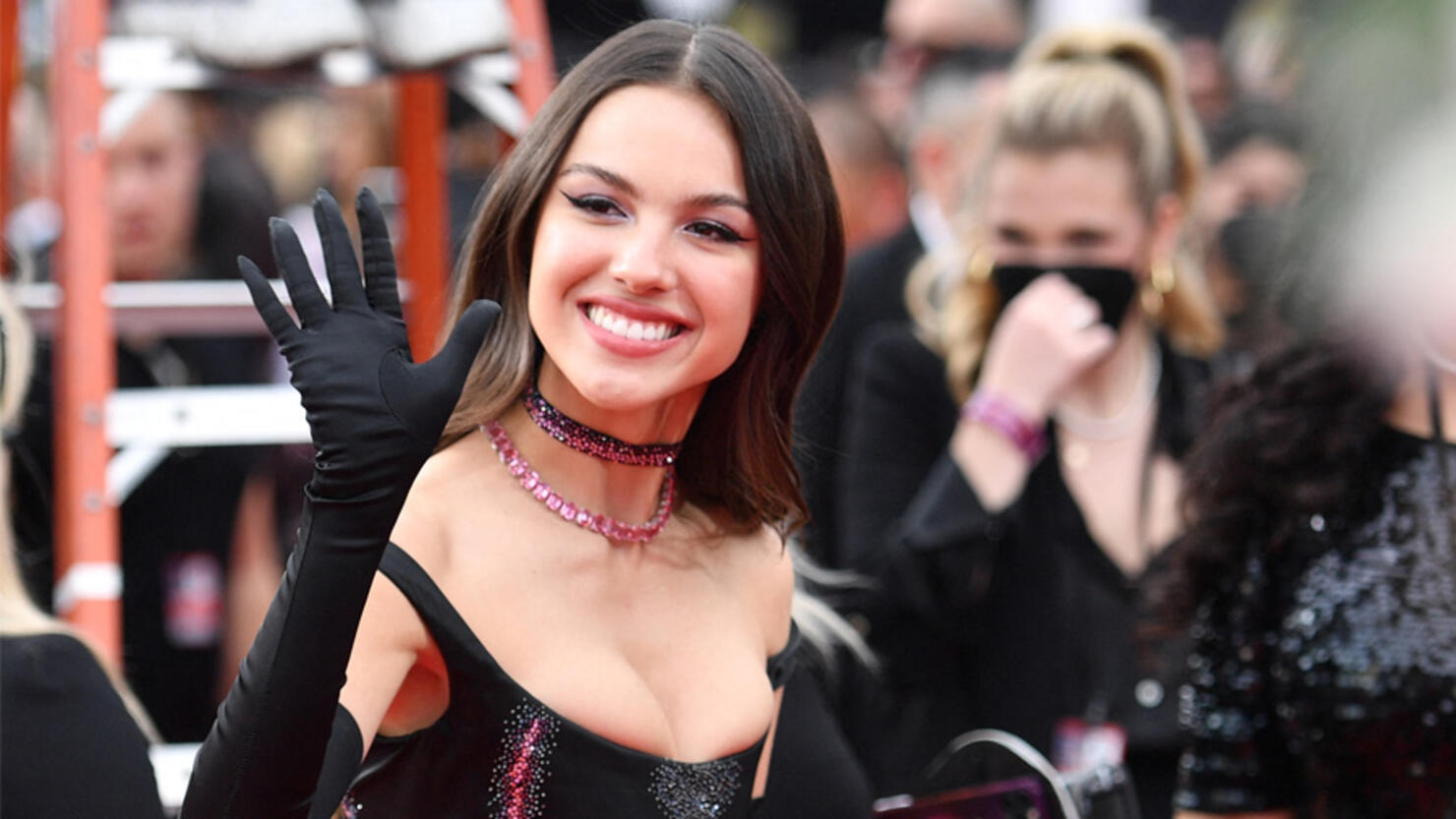 Olivia Rodrigo is "still crying" after meeting one of her biggest heroes, Jack White! The singer was in Nashville for her 2022 SOUR Tour and it looks like she made a stop at White's 7th Ave record store Third Man Records. In a sweet Instagram post, Olivia shared two photos of the two musicians together and an even sweeter video of them hugging.
"got to meet my hero of all heroes today," she captioned the post. "thank u [Jack White] for being so kind to ur biggest fangirl." Olivia also urged her fans to listen to Fear Of The Dawn, White's latest studio album.
Olivia's love for White runs deep with one fan bringing up, "the way 'jack white's biggest fan' was your bio a few years ago." Jack White first burst onto the music scene in the late '90s as lead singer for the duo the White Stripes. It seems the "good 4 u" singer has a penchant for '90s music. She recently covered another classic '90s band, No Doubt, at another one of her previous tour stops.
Olivia's first-ever tour has been met with enthusiastic, sold-out crowds so far. In total, the "Driver's License" singer will hit 40 cities across North America and Europe, ending at the Evetim Apollo in London on July 7, 2022. If you weren't able to snag a ticket to one of the hottest tours in the industry, Olivia released an hour-long documentary about her debut album Sour featuring performances from the tracklist. You can watch OLIIVA RODRIGO: driving home 2 u (a SOUR film) on Disney+ and Hulu.