Latto Brings Out Mariah Carey, YDB For BET Awards Debut
By Sarah Tate
June 27, 2022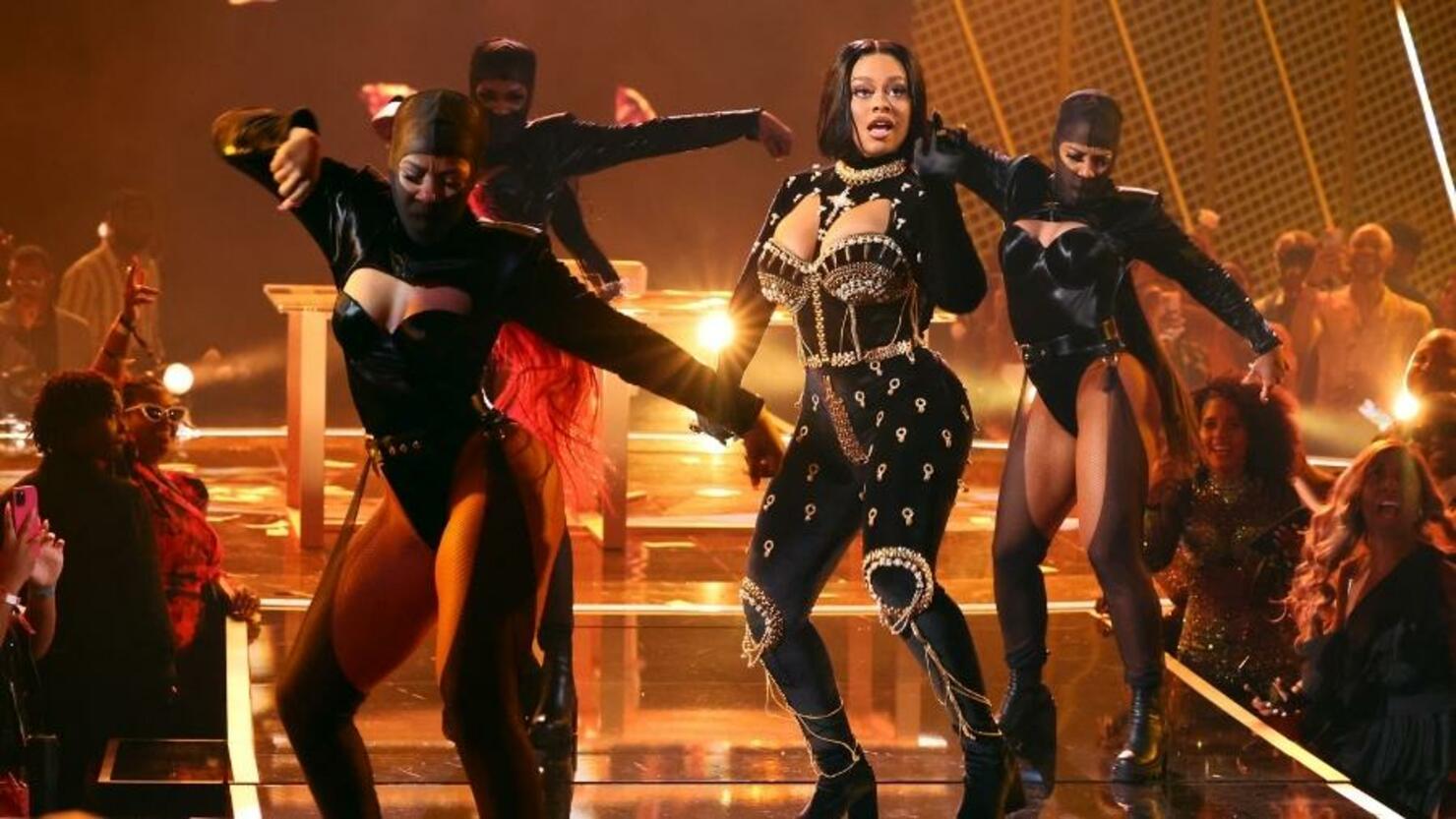 Latto made her debut at the 2022 BET Awards on Sunday (June 26) and brought out of the most legendary and recognizable voices in music.
After taking home the award for best new artist and while waiting to see if she the other award she was nominated for during the night — best female hip hop artist — she took to the stage to show off how she earned the nods, performing a fun rendition of "Big Energy (Remix)" and "It's Givin."
Walking down the smoky stage in a black and gold catsuit, Latto showed off her moves as she performed "It's Givin," even getting Lizzo bouncing along to the beat.
The crowd went wild as the song ended and transitioned into "Big Energy (Remix)," getting even more excited as YDB came out on stage to perform his dad's verse in Mariah Carey's "Fantasy." Carey herself then appeared in silhouette, belting out her signature whistle notes, before strutting down the stage and performing the remix of her hit song.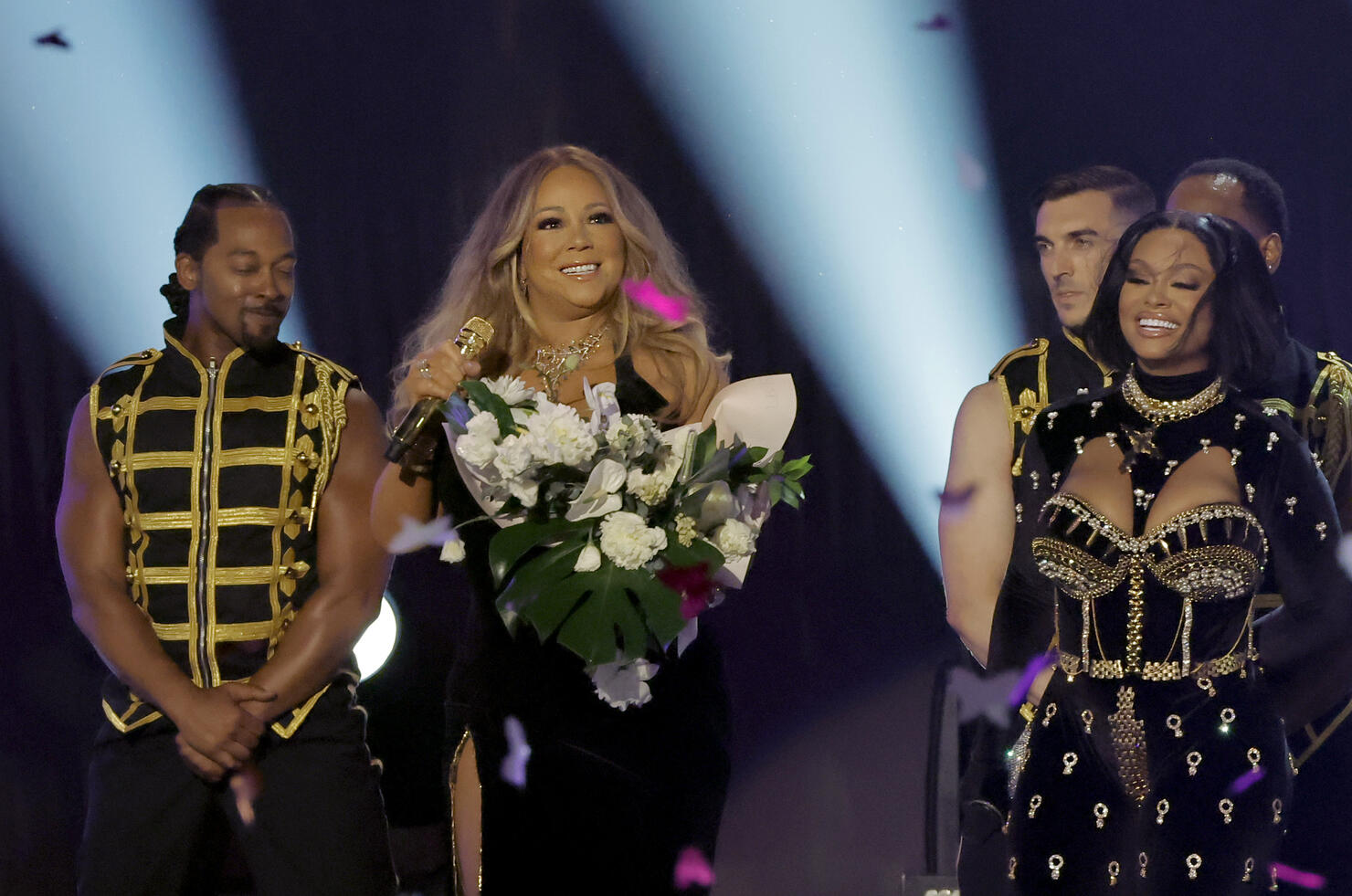 Earlier this month, Latto brought the "big energy" during her set at iHeartRadio KIIS FM Wango Tango 2022, treating the massive Los Angeles crowd to a brilliant performance of her biggest hit. She recently spoke to Entertainment Tonight about teaming up with DJ Khaled and Mariah Carey for "Big Energy (Remix)", opening up about what it was like to work with the legendary superstar.
"I think I was in shock," she said. "It was so natural for her. She was literally just getting her makeup done, like, singing. I'm like, 'Girl, are you a human?' Like what? But she was so cool and so humble. So normal."
Latto was nervous to work with the iconic singer, saying she "literally [overthinks] the whole process.
"I was like, 'What do I say? How do I act? I don't wanna do too much, I don't wanna do too little,'" she recalled. "But she was so cool, and she made the whole process very, very fun. You know, this stuff can be overwhelming, she made it fun."