Bills Release Punter Matt Araiza Amid Gang-Rape Of Minor Allegations
By Jason Hall
August 28, 2022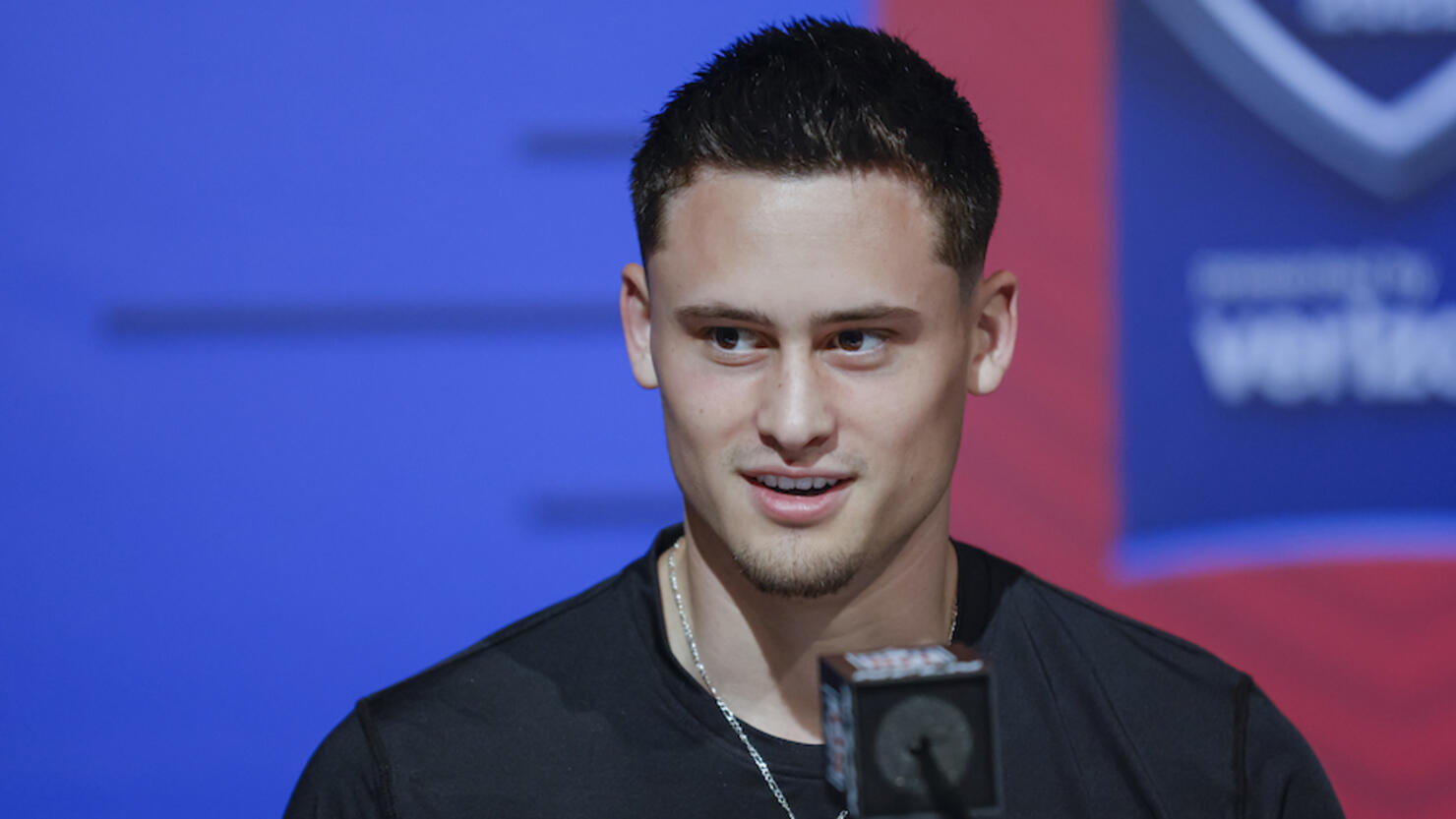 The Buffalo Bills released rookie punter Matt Araiza on Saturday (August 28), two days after a lawsuit was filed alleging that Araiza and two of his former San Diego State teammates gang raped a minor last year.
"I would say the last 48 hours has been very difficult for a lot of people," Bills general manager Brandon Beane told reporters via NFL.com. "It's been tough and we sympathize with this whole situation, all of the parties involved. This young woman, what she went through. You really feel bad for that whole situation, and ultimately this is a legal situation and we don't know all of the facts. That's what makes it hard, but at this time we just think it's the best move for everyone to move on from Matt, and let him take care of this situation and focus on that. So, we're going to part ways there.
The lawsuit, which was filed in the County of San Diego Superior Court on Thursday (August 25), accuses Araiza, Zavier Leonard and Nowlin 'Pa'a' Ewaliko of gang-raping a 17-year-old girl during a Halloween party that took place at a San Diego home where the punter had been living at the time.
The plaintiff, who is now 18, was identified as 'Jane Doe' in the complaint due to being underage at the time of the alleged incident.
The lawsuit states that Doe was drinking with friends before attending the party and was "observably intoxicated upon arrival" before being separated from her friends and offered a drink by Araiza.
Doe said she believes the drink "not only contained alcohol, but other intoxicating substances," prior to the alleged rape incident taking place, according to the lawsuit via the AP.
No arrests have been made and San Diego Police have not publicly identified any suspects in relation to the alleged incident, according to the AP.
The Bills issued a statement to the Los Angeles Times confirming their awareness to the situation on Thursday ahead of their decision not to play Araiza in Friday's (August 26) 21-0 preseason loss to the Carolina Panthers and his eventual release the following day.
"We were recently made aware of a civil complaint involving Matt from October 2021," the Bills said at the time. "Due to the serious nature of the complaint, we conducted a thorough examination of this matter. As this is an ongoing civil case, we will have no other comment at this point."
Araiza, who was selected by Buffalo in the sixth-round of the 2022 NFL Draft, was named as the team's starting punter last Monday (August 22) after the Bills released veteran Matt Haack, who has since signed with the Indianapolis Colts.
The 22-year-old received national attention during his final season at San Diego State, earning the nickname "Punt God" for his ability to boot the football 70 to 80 yards and won the Ray Guy Award -- annually given to college football's best punter -- as well as being selected as a unanimous All-American, first-team All-MWC and MWC Special Teams Player of the Year in 2021.
Araiza did, however, inexplicably fall behind two other punters -- Penn State's Jordan Stout (No. 130 overall, Baltimore Ravens) and Georgia's Jake Camarda (No. 133, Tampa Bay Buccaneers) -- which many speculate was due to NFL's teams' knowledge of the alleged situation dating back prior to the April draft.
Leonard, an offensive lineman from Arlington, Texas, is currently listed on San Diego State's roster as a redshirt freshman.
Ewaliko, who played defensive line for the Aztecs in 2021, was not listed on the team's roster for the upcoming 2022 season.
The Associated Press has more information about the alleged incident, which includes graphic details.