Bad Bunny Surprises Texas Sports Bar & Hilariously Requests His Own Music
By Dani Medina
September 6, 2022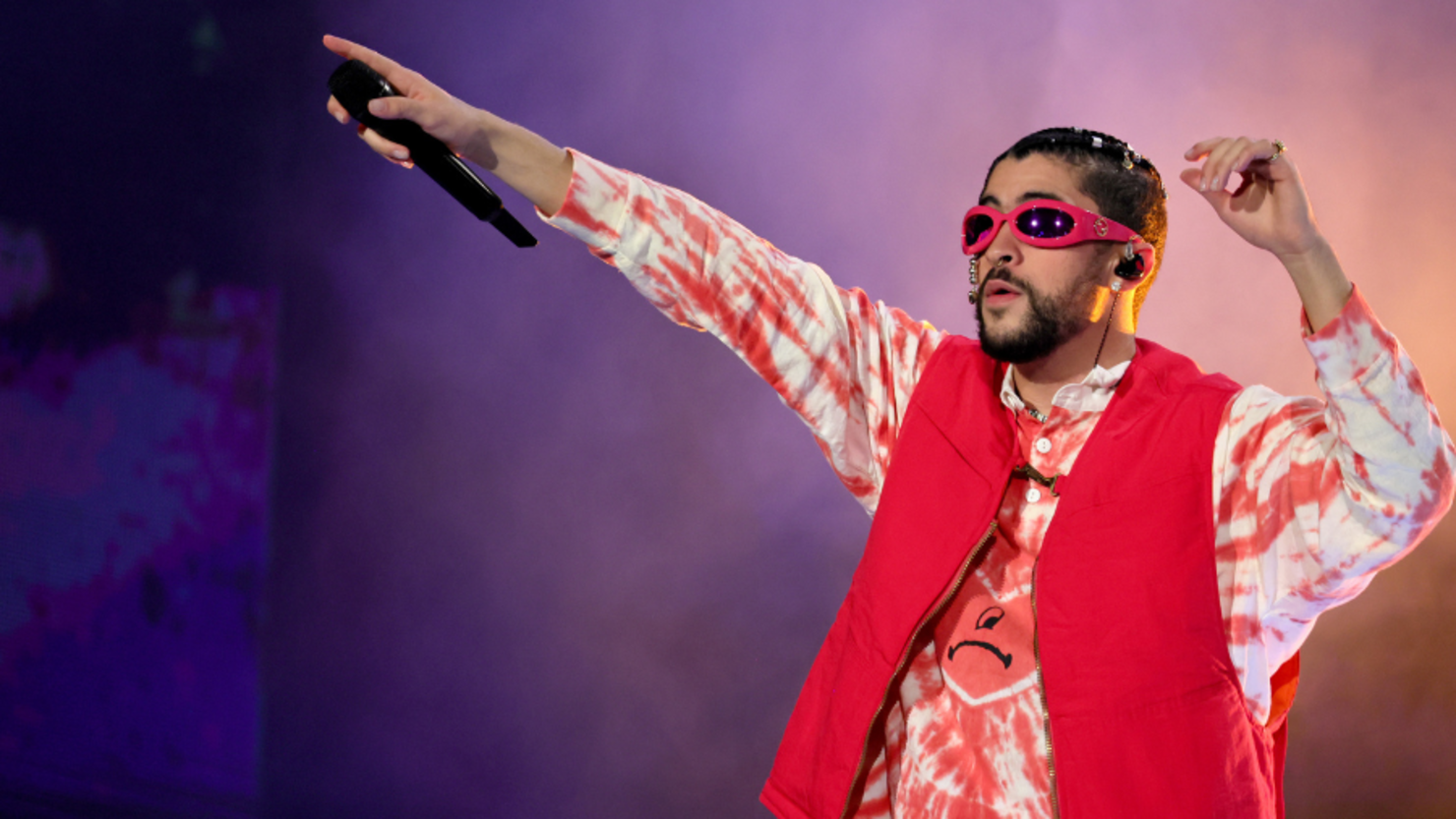 Bad Bunny is like all of us — he wants the DJ to play Bad Bunny.
As the "World's Hottest Tour" takes over the Lone Star State, the "Tití Me Preguntó" singer spent his time off the stage this Labor Day Weekend at a few local San Antonio hot spots, according to MySanAntonio. Bad Bunny is scheduled to take over the Alamodome in a sold-out show on Wednesday (September 7).
On Sunday and Monday, fans on Twitter said they spotted Bad Bunny at Andretti Indoor Karting and Games. The singer himself even posted it on his Instagram Story, but didn't tag the location.
"bad bunny was really at andrettis last night 🧍‍♀️🧍‍♀️," one user said on Twitter.
bad bunny was really at andrettis last night 🧍‍♀️🧍‍♀️

— nicole (@nicolejortiz) September 6, 2022
Bad Bunny was also spotted at 4th Quarter Sports Bar on Wurzbach Road a few hours later, the news outlet reported. His appearance at the bar was a "pleasant surprise," said Justin King, who runs the bar's social media and advertising. "Once our staff caught on we did our best to keep the energy up and ensure everyone was having fun! Our bartenders did great and our DJ did great as well," he said. "We pride ourselves on being a venue that attracts people who love all kinds of music. To have one of the world's biggest artists spending a Monday night with us before a sold out show here in San Antonio was incredible. We hope he had an amazing time! We hope he'll back!"
Speaking of the DJ, he said on Twitter, "BAD BUNNY JUST ASKED ME TO PLAY BAD BUNNY 🤣" Someone replied to DJ Dodi's tweet that the superstar was seen flashing text on his phone that said "Pon Bad Bunny" (Play Bad Bunny).
DJ Dodi even changed his Twitter bio after the eventful night. "YES IM THE GUY WHO DJ'D FOR BAD BUNNY AT 4TH QUARTER 🤣 LEAVE ME ALONE," it reads.
Here's a look at Bad Bunny's upcoming "World's Hottest Tour" dates this month following his two Houston dates on September 1 and 2:
September 7: San Antonio, TX
September 9: Dallas, TX
September 14: Oakland, CA
September 17-18: San Diego, CA
September 23-24: Las Vegas, NV
September 30-October 1: Los Angeles, CA