New Details Emerge Amid Megan Fox & Machine Gun Kelly Cheating Rumors
By Dani Medina
February 18, 2023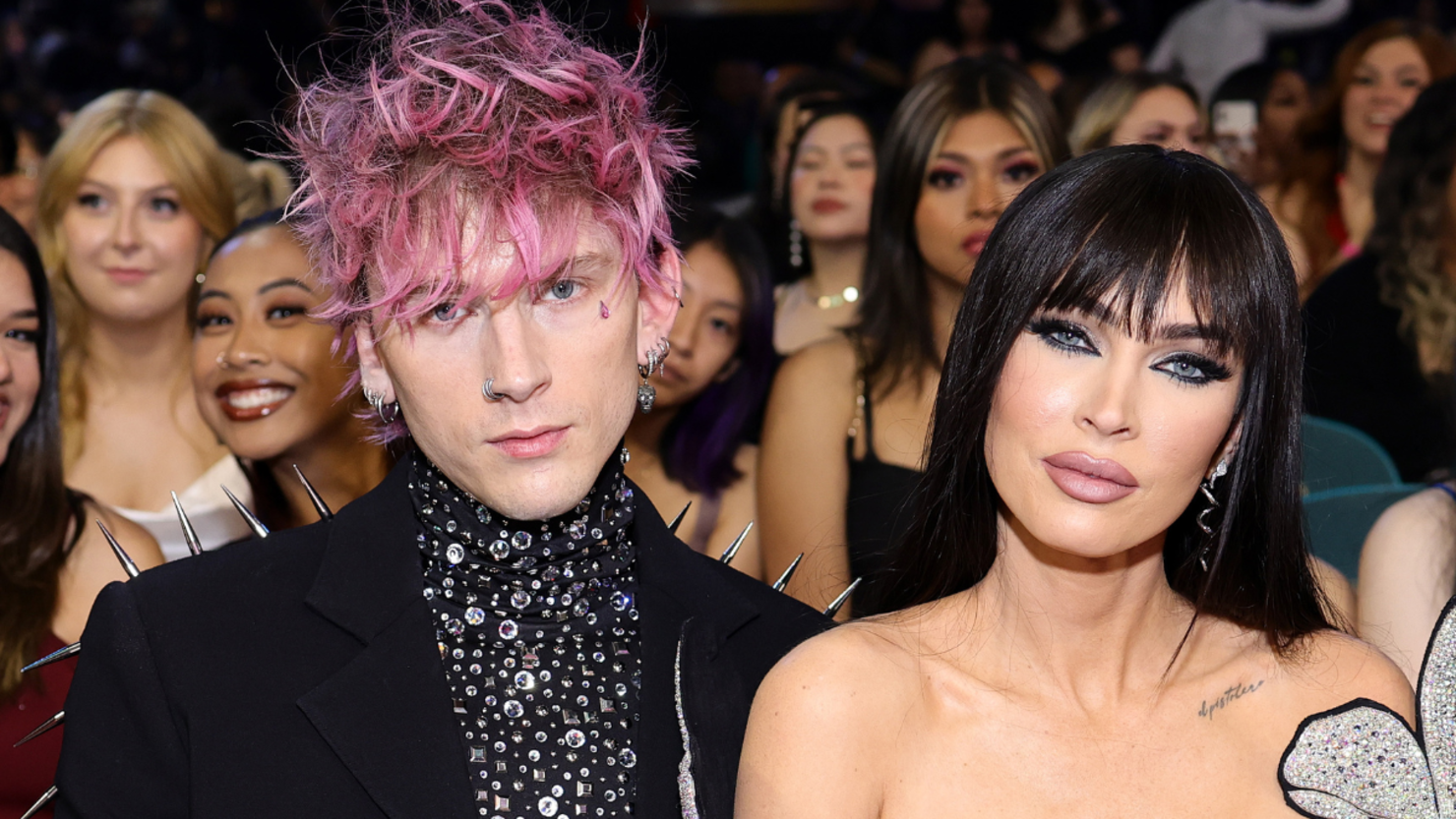 Megan Fox and Machine Gun Kelly are in the middle of some major relationship hurdles after the actress seemingly accused her fiancé of cheating.
The latest piece of the puzzle, a rumor that placed MGK's touring guitarist Sophie Lloyd in the crossfire, has been put to bed after a statement shut down the allegations. How'd we get to Sophie, though? After Fox removed all the photos of MGK from her Instagram profile — and unfollowed him — she shared a new post with the telling caption of lyrics from Beyoncé's Pray You Catch Me": "You can taste the dishonesty/it's all over your breath." A fan commented on it suggesting Machine Gun Kelly "got to Sophie," and Fox replied to it saying, "Maybe I got with Sophie" with a fire emoji. She completely deleted her Instagram account shortly after.
"Sophie Lloyd is a professional, accomplished musician who has been needlessly dragged into the media based off of meritless accusations made by social media. Any suggestion that she has ever acted in an unprofessional manner or stepped out of her relationship are untrue. It's disrespectful to her as a female artist and poor journalism and social commentary to be reporting anything else," reads a statement made to People.
Now, sources are coming forward with information about Megan and MGK's relationship, days after they were spotted spending Valentine's Day together earlier this week.
Fox is "still upset" but the two "are woking through their issues and haven't split," an insider told People on Friday (February 17). "Megan is still upset but is not giving up on their relationship. He feels the same way. They are getting professional help because they want things to work out," the source continued.
Another source told Page Six, however, that the couple, which started dating in 2020, is "broken up, but Megan is seeing where they stand. She wants to see what they can salvage." The source added that MGK "really wants to make up." This revelation comes after Megan reportedly found "suspicious" "DM's and text messages" on MGK's phone that led her to "believe he has been having an affair."
Despite all this, a source told People earlier in the week that the two haven't called off their engagement, but Fox is no longer wearing her ring. "They have had issues in the past, but things seem pretty serious this time," the source added.