Former Top Prospect Kel'el Ware Foregoes NBA Draft; Enters Transfer Portal
By Jason Hall
March 27, 2023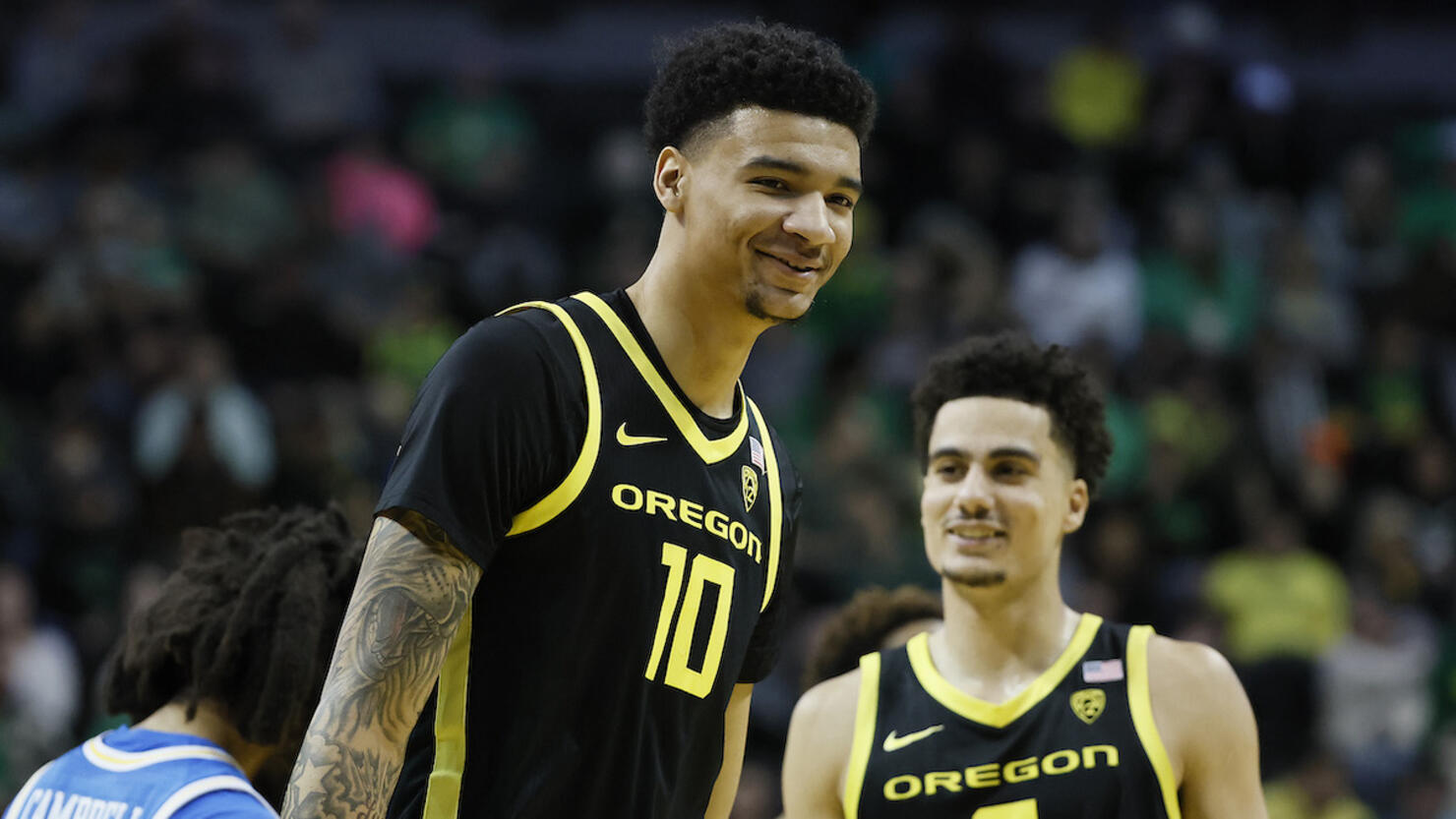 Oregon men's basketball center and former top high school prospect Kel'el Ware has decided to forego the upcoming 2023 NBA Draft and instead enter the NCAA transfer portal, he told ESPN on Monday (March 27).
Ware averaged 6.6 points and 4.1 rebounds while seeing his role and playing time decrease late in the season as the Ducks struggled through their Pac-12 schedule. The 7-footer showed flashes of his five-star potential with an 18-point, nine-rebound performance against UConn, a 17-point, nine-rebound game against Michigan State, and a 13-point, seven-rebound performance against Villanova during the Phil Knight Invitational in November, as well as scoring 11 points in 16 minutes against UCF in the NIT earlier this month.
Ware ranked as the No. 3 center, No. 2 player and No. 7 overall prospect for the 2022 national recruiting cycle, as well as a McDonald's All-American selection. The 18-year-old still ranked as the No. 5 center and No. 35 overall prospect in ESPN's NBA draft rankings, despite the limited freshman campaign at Oregon.
Ware is the second Oregon player to have publicly announced their intention to transfer away from the program, following guard Tyrone Williams' announcement last week. The Ducks were eliminated from the NIT after a 61-58 home loss to Wisconsin last week.