Sam Hunt Turns The iHeartCountry Festival Into His Very Own 'House Party'
By Sarah Tate
May 14, 2023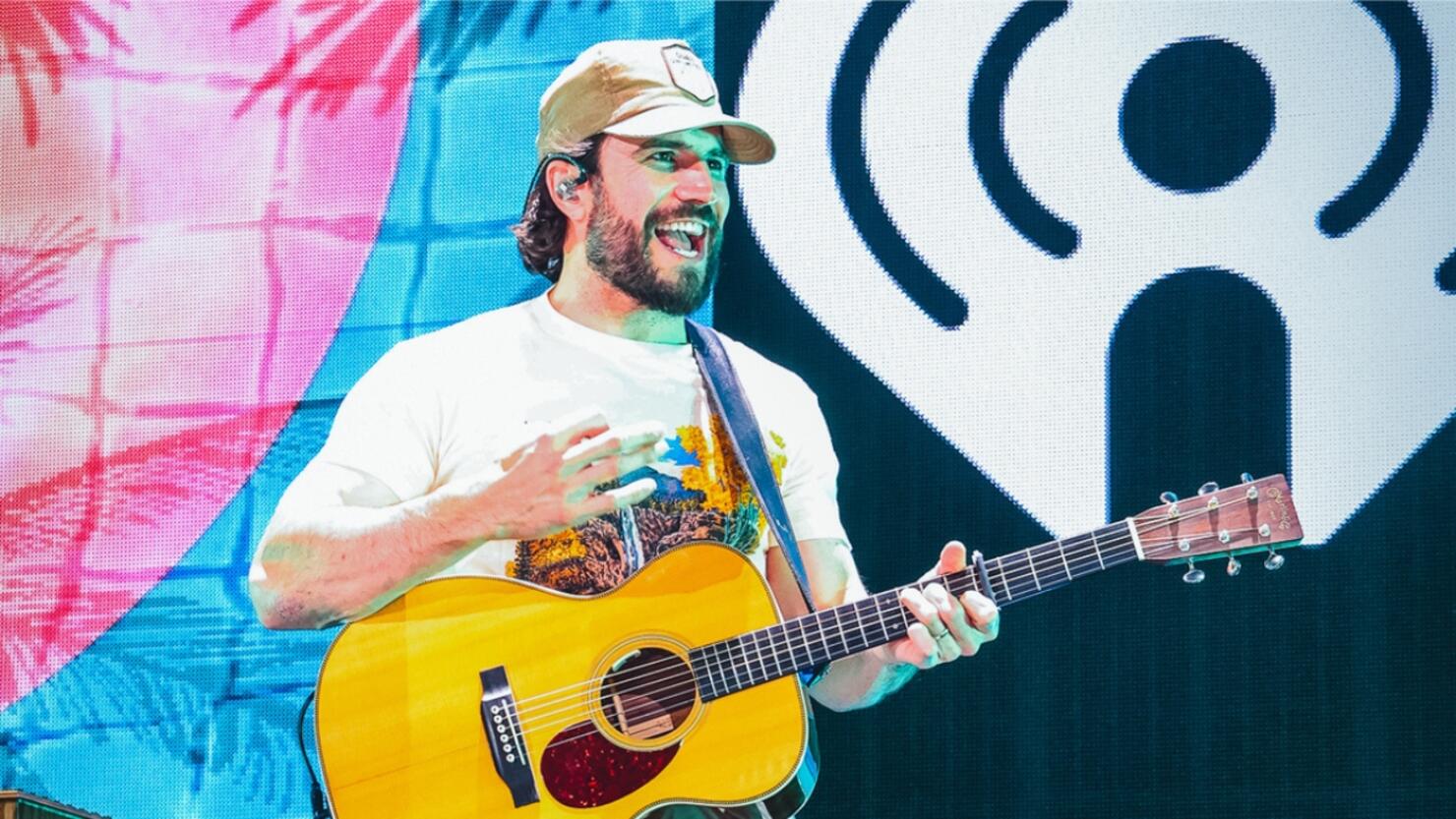 Sam Hunt turned the 2023 iHeartCountry Festival presented by Capital One into his very own house party with a fun set in Austin, Texas, on Saturday (May 13).
Hunt kicked off his set with "House Party," setting the mood for the rest of his set and getting fans involved in the performance. He hopped off the stage to walk through the crowd, interacting with and high-fiving fans and even taking a few selfies as he sang, "If you wanna be a homebody, we're gonna have a house party."
He then moved on to "23," a song he said is about old friends and a track that reminisces about past relationships and the good times shared between friends. The crowd seemed to connect with the lyrics, serenading the past as they sang, "I really hope you're happy now/ I'm really glad I knew you then."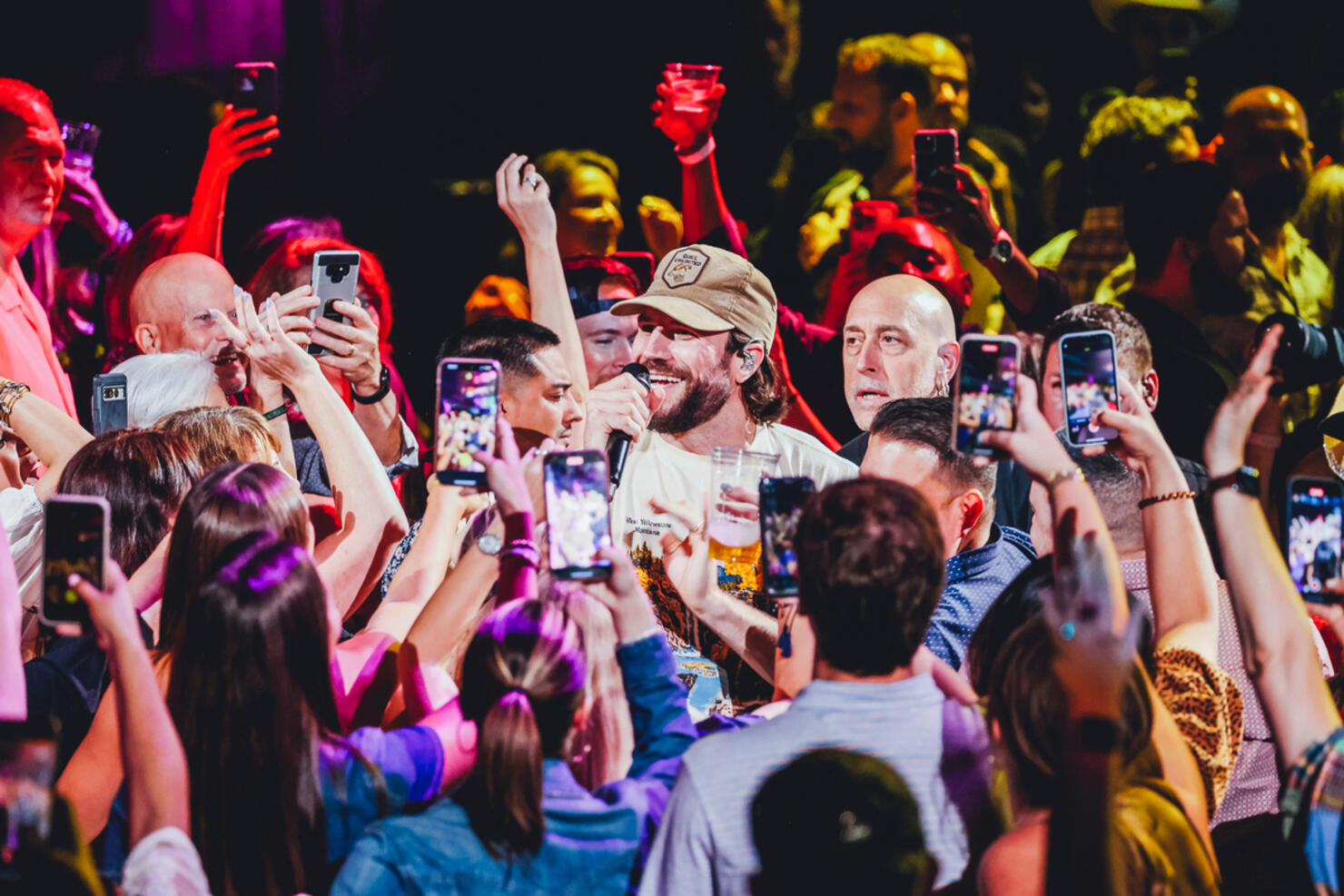 His next two songs were break-up tracks. The first was "Hard to Forget," from his 2020 album Southside, a song about having a hard time moving on from a past relationship because he keeps seeing people and things that remind him of his ex. The next was "Break Up In A Small Town," another break-up anthem from 2014's Montevallo with a similar message but with a harder, guitar-heavy sound and lyrics about how living in the same small town makes the end of a relationship even harder because you seem to run in the same circles.
Telling the crowd, "we can't leave you with a break-up song," he ended his set with "Body Like A Back Road," or what he called his "most singable song." His final performance really did prove why the 2017 single was such a hit as the crowd sang their hearts out: "I ain't in no hurry/ I'ma take it slow just as fast as I can."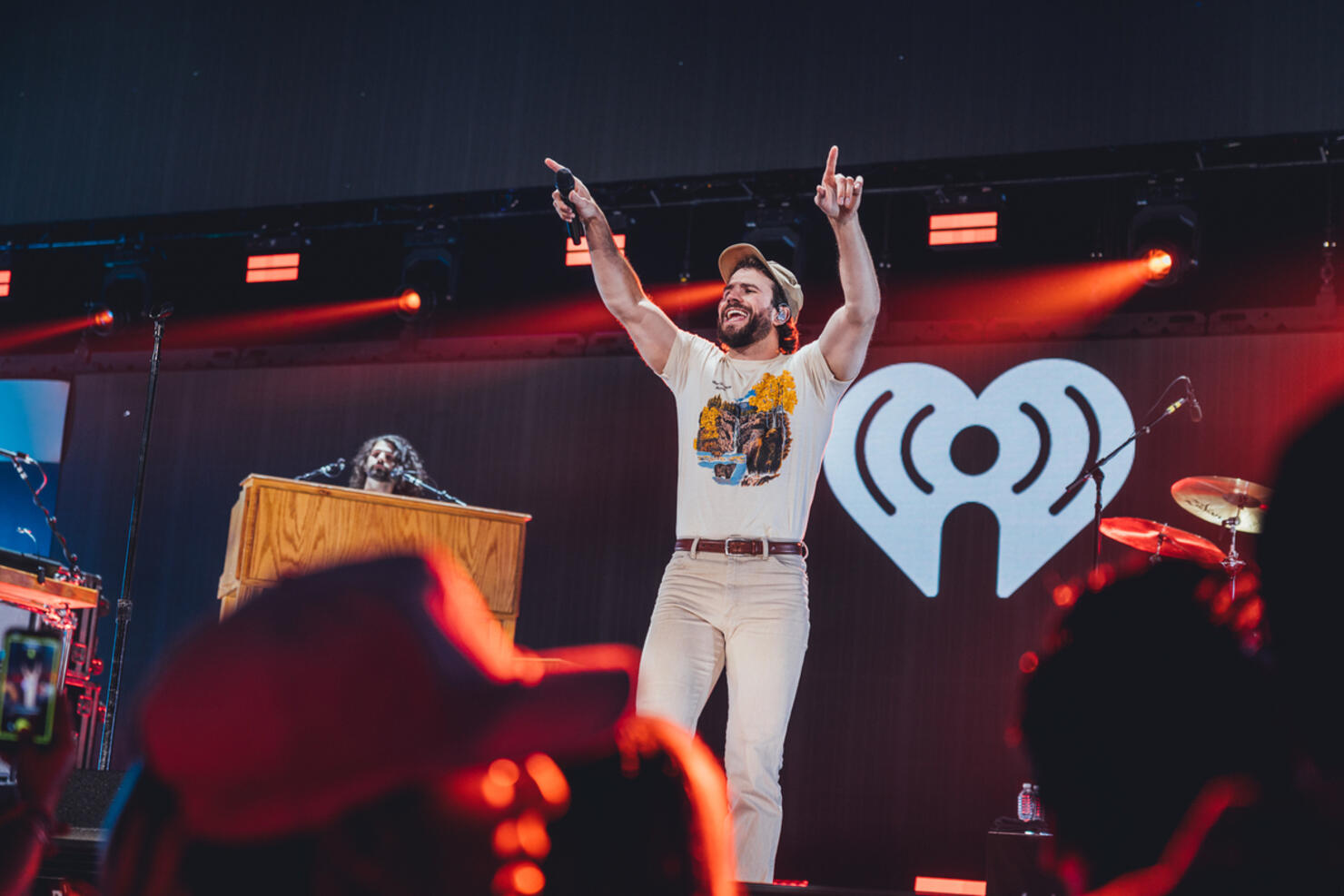 Photo: Rachel Kaplan for iHeartRadio
Hunt recently dropped his new song "Women In My Life" just in time for Mother's Day, saying it honors the women who have influenced him during his life.
"So much of the peace and joy I carry around as an adult comes from the women who raised me and poured love into my life throughout it," he said on social media. "There's no telling who or what I would be without them."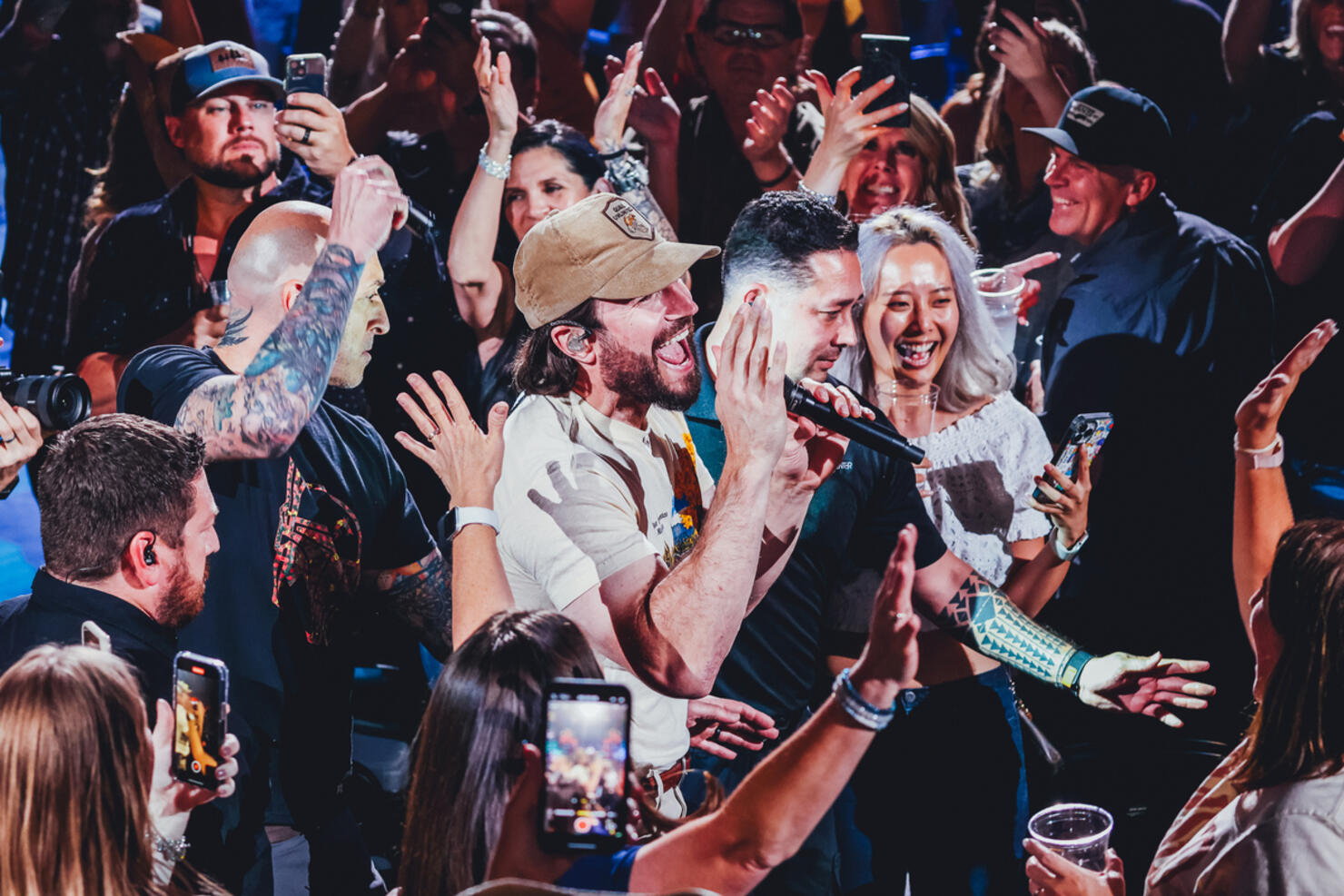 The latest single isn't the only new thing Hunt has going on in his life. He and his wife, Hannah Lee Fowler, are currently expecting their second child together. During his concert in Las Vegas in April, he announced that the couple are getting ready to welcome a new addition to their family, joining their 1-year-old daughter Lucy Lu. It is unclear when their little bundle of joy is due.
Hunt recently opened up about how his life has "drastically changed" since becoming a father, saying everything from his day-to-day life is different, from reading a book as his daughter plays to taking her to the pond on his property to see the birds and nature.
"All those things that I maybe [overlooked] in the past, all of a sudden, I'm experiencing in a whole new way."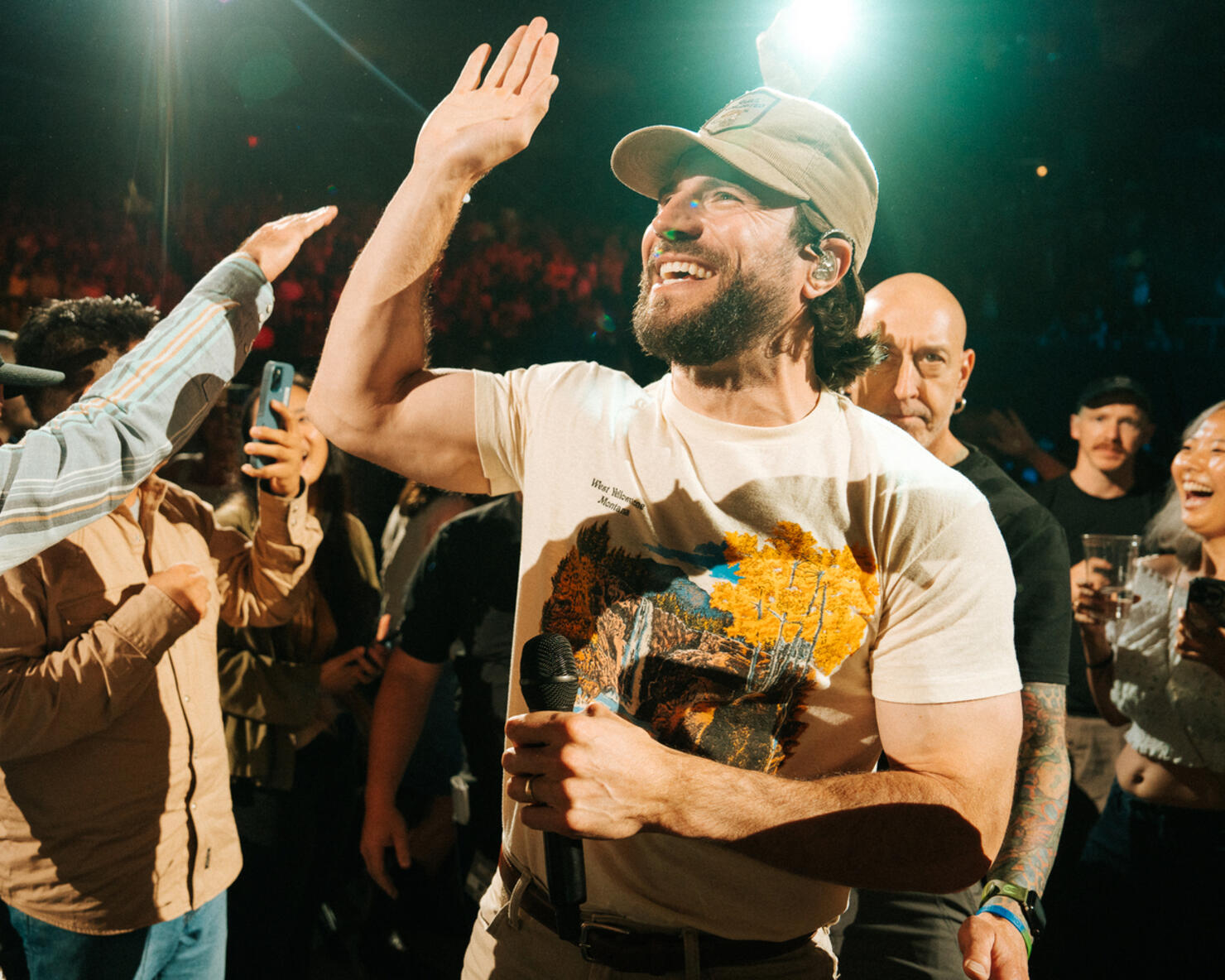 Photo: Ismael Quintanilla III for iHeartRadio