Woman Sees Late Husband, Who Died 9 Years Ago, Eating At Restaurant
By Dave Basner
June 8, 2023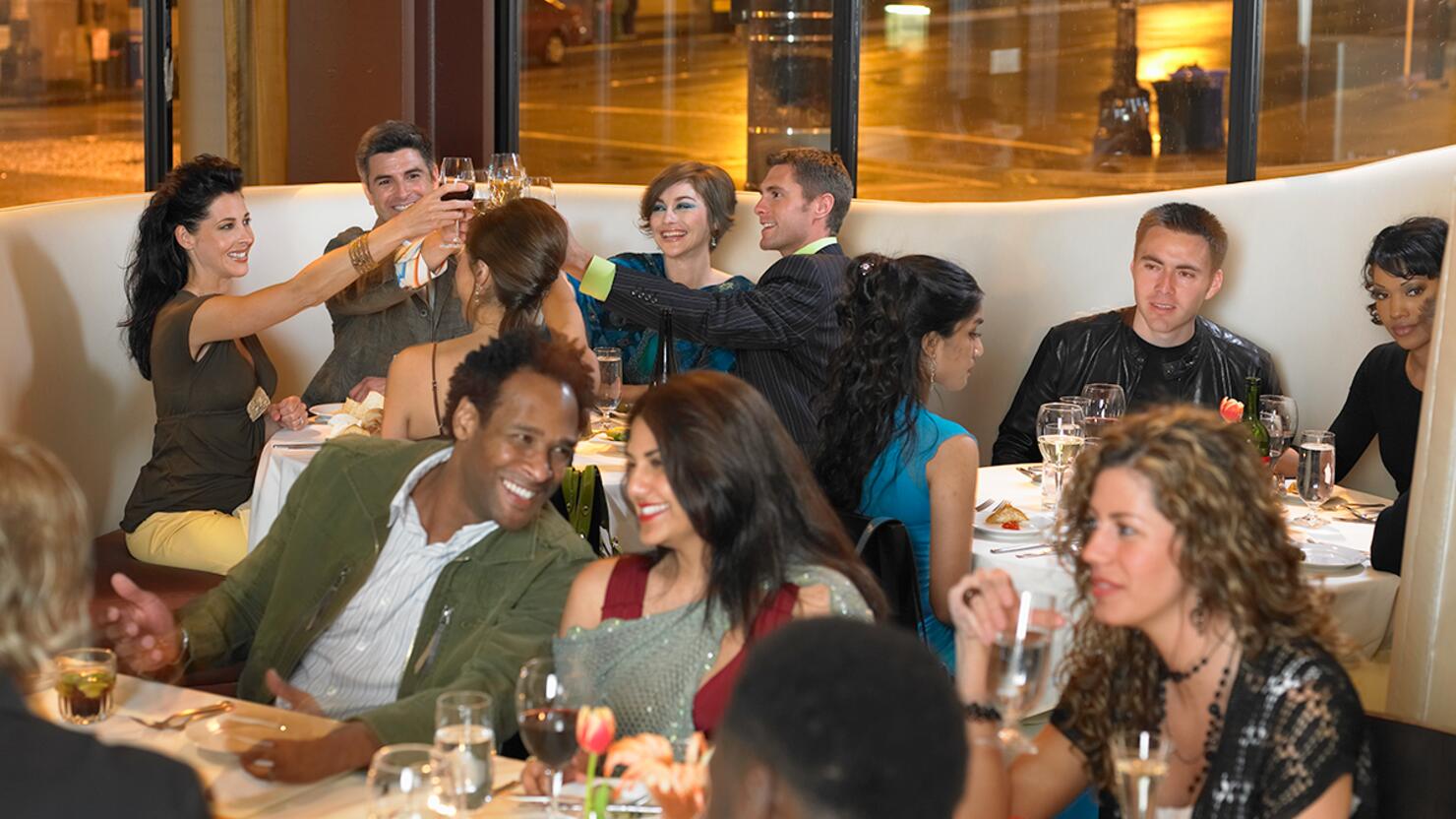 Recently, more and more restaurants have turned to social media to promote their food and atmosphere, and it works - people see the posts and want to try the eatery the next time they go out. However, when one Indian restaurant in England shared a video of happy diners enjoying their favorite dishes, they got a very unexpected response. The clip was captioned, "Join us for a perfect blend of exquisite flavors, with classical and unique dishes inspired by ancient family recipes," but it wasn't the food that one woman saw. That viewer, named Lucy Watson, responded to the clip by asking, "How old is the footage? My late husband and his son are on the first shot and he died in 2014??"
The restaurant, Spice Cottage, responded, commenting, "Sorry to hear this. This footage was recorded last week."
Many commenters were sure that something strange was afoot and that the husband faked his own death, while others were certain that Lucy was just a plant and this was all a publicity stunt - the brainchild of a marketing genius who knew it would make the restaurant go viral. Then there were of course the jokers who said things like, "I was there on this day and the flat bread that I ordered arrived after our main course, it was my late naan."
Well the widow followed up her surprising comment by speaking with The Mail. The 59-year-old Lucy first described stumbling upon the video and her reaction to it, saying, "I don't really use Facebook apart from snooping on friends or catching up with people. I was scrolling through and the video popped up. The moment I saw the thing I thought, 'Oh my God – that's Harry.' It was so instant. I didn't even have to think. He'd be eating a chicken korma because that's all he ever ate."
She added, "There was no doubt in my mind it was my husband. I couldn't pause the thing so I had to replay it about 30 times and each time I was surer and surer." The reason she is positive is because of Harry's distinctive look - a big build with white hair.
Lucy is also convinced the restaurant is lying about their claim that the video was filmed days before it was posted. She asserts that the eatery never has that many people in it these days, stating, "They are never busy like that any more, that's the problem. They have obviously posted this to generate customers because they are really up against it now."
In response, the restaurant posted a comment to "clarify some misunderstandings." They wrote that they recently underwent some renovations and the video, which was filmed just days before it was posted, reflected those changes. They noted that before 2023, white and red tablecloths adorned the tables so this had to be recent footage. The comment ended, "This is a very unusual situation and we hope this clarifies any confusion."
As for the rumors that her husband had faked his death, Lucy debunked those, recalling his final days in 2014 when he was very sick in the hospital as he awaited a liver transplant. Unfortunately, he didn't make it.
Keep up to date by checking out Spice Cottage's Facebook page.