Megan Thee Stallion's Middle School Friend Surprises Her On Stage
By Rebekah Gonzalez
June 11, 2023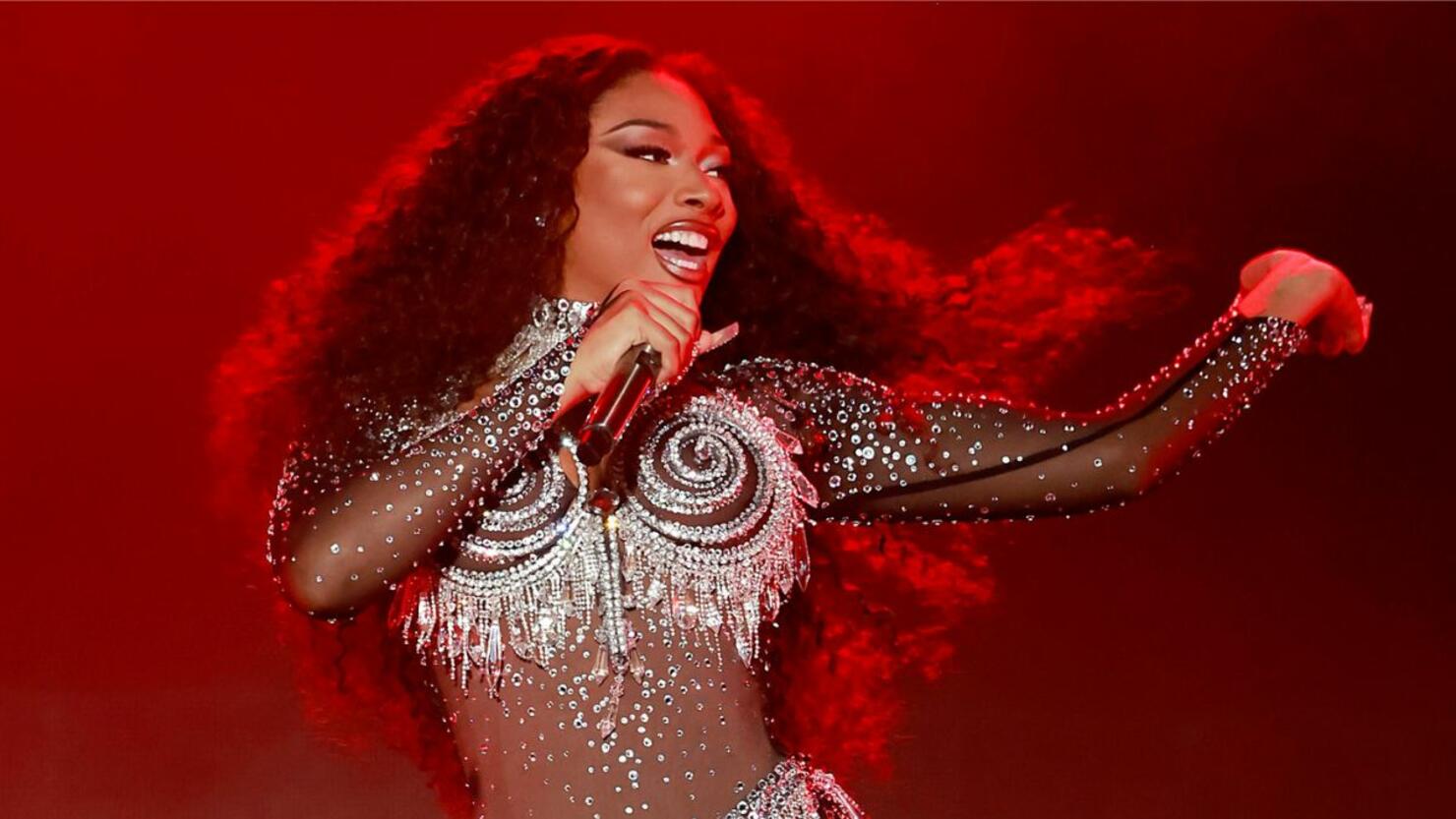 Megan Thee Stallion got a special surprise during her show at the 2023 LA Pride In The Park on Saturday night (June 10th). In a video shared by the friend, a group of lucky fans runs up to the stage to join the rapper and Megan spots the old friend from her school days in Houston, Texas.
While performing her hit "Thot Sh—t," Megan was watching those fans show off their best moves, when she realizes she recognized one of the fans. "Luis?... From Houston, Texas!" The rapper was pleasantly surprised and shared a sweet moment with her old friend. "B—! What is my classmate from like middle school [doing here]?" Megan said before the two shared a hug at the top of the stage. "What the f—k are you doing here?" she asked again, laughing. It also happened to be Luis' birthday. "Happy birthday!" she wished him at the end of the fan-captured video.
Luis also shared some sweet words about Megan after the show. "Meg said-Luis?? Wth you doing here 😂😂 Happy birthday 😂😂😂 missed her so much she's still the same high energy person she was back then!!" he wrote in an Instagram post. "I have so much respect for her since the time in middle school when i was being talked down being called Gay when i wasn't out yet and she stepped in and defended me, i was a little boy back then and she always had my back!! I'll forever be Fan girl i love you!!!"