Young at Heart
September Song, 2m 46sec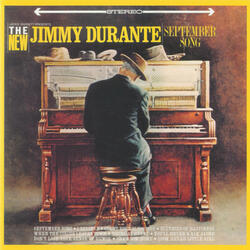 Lyrics
Jimmy Durante

Fairy tales can come true
It can happen to you
If you're young at heart.

For it's hard you will find
To be narrow of mind
If you're young at heart.

You can go to extremes
With impossible schemes
You can laugh when your dreams
Fall apart at the seams
And life becomes exciting with each passing day
And love is either in your heart or on its way.

Don't you know that it's worth
Every treasure on earth
To be young at heart.

Written by KING, RILEY B.
Published by Universal Music Publishing Group

Lyrics Provided By LyricFind Inc.