Cypress Tree
Lions, 3m 41sec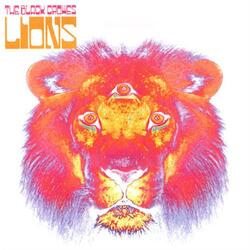 Lyrics
The Black Crowes

So you found yourself a killer
The one with blue eyes
I guess the bloodstains on the blanket don't lie
Well I guess I saw it comin'
Like a boy I just kept runnin'
But through this crime I have survived

[Chorus]
They're gonna hang you from the cypress tree
The crowd gonna cheer when they see you swing
Yeah they're gonna hang you from the cypress tree
Tell me now do you believe?

Glory Hallelujah
I raise my glass up to you
And I bow my head with utmost respect
But I think it's only fair to warn you
That there's a storm that's coming up on you
And like the wind and the rain
My words are direct

[Chorus]

It's a funny word 'friends'
You get beginnings and you got ends
I guess I'll see you when we're ashes again

Written by ROBINSON, CHRISTOPHER MARK/ROBINSON, RICH S.
Published by Warner/Chappell Music, Inc.

Lyrics Provided By LyricFind Inc.