16 Things You Might Not Know About Birthday Boy Brian Johnson
By Dave Basner
October 5, 2022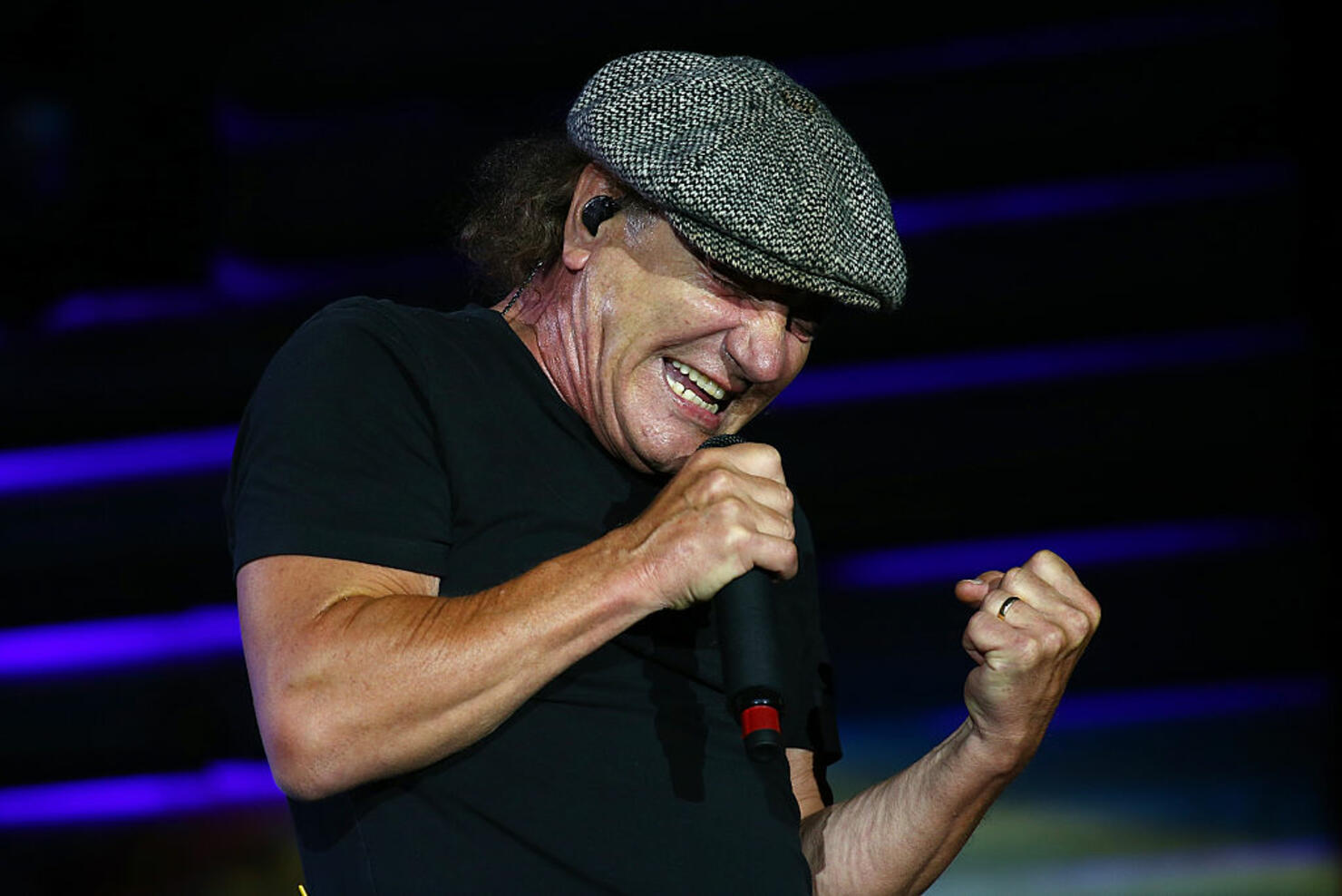 On October 5th, 1947, Brian Johnson was born. To mark the AC/DC singer's 75th birthday, here are 16 things you might not know about him:
1. Brian was born in Northeast England.
2. Johnson is the oldest of four siblings.
3. Brian's dad was a coal miner and a sergeant major in the British Army.
4. Growing up, Brian sang in his local church choir.
5. The first bands Brian was part of were the Gobi Desert Canoe Club and Fresh.
6. Starting in 1970, Brian played with the cabaret/club group The Jasper Hart Band, performing soft rock songs and show tunes from the musical Hair.
7. Brian formed the group Geordie with some of his Jasper Hart bandmates. They released a single called "I Can't Forget You Now" in 1976.
8. Before original AC/DC singer Bon Scott died, he spoke to guitarist Angus Young about Brian, calling him "a great rock and roll singer in the style of Little Richard." Since Little Richard was Bon's idol, the guys thought it would be fitting to have Brian fill in Bon's shoes.
9. Brian penned lyrics to some AC/DC songs but the last album to feature his words was 1988's Blow Up Your Video. From then on, it's just been Angus and Malcolm Young writing the tunes. When asked why, Brian explained, "I ran out of words," but added that he didn't like the pressure of coming up with lyrics.
10. Brian is often seen in a newsboy cap. His brother was the first to suggest the accessory since it would prevent sweat coming off his hair and going into his eyes onstage, preventing him from seeing what he was doing.
11. Brian is a big fan of musical theater.
12. Johnson penned a musical version of the story of Helen of Troy. Actors signed on to take part in a staging of the production but it never happened.
13. Brian is a huge fan of cars and racing and often takes vintage and historic autos from his vast car collection out on the track.
14. Brian voiced the character "Sergeant Starkey" in the video game Call of Duty: Finest Hour.
15. Johnson makes a cameo in the 2005 film Goal! playing a fan of the soccer team Newcastle United at a bar.
16. Brian lives in Sarasota, Florida
Happy birthday Brian!