JoJo Reveals All About Her Big Return To Music
By James Dinh
September 1, 2015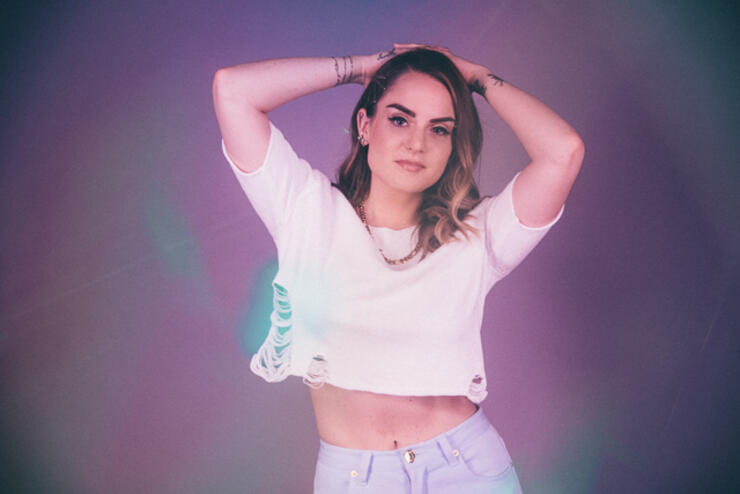 Let's rewind back almost a decade ago ⏤ specifically 2006. Britney Spears was about to embark on the hardest time of her life. Motorola RAZR cell phones were the hottest accessories around. George W. Bush was still in office. Oh, and one of the youngest pop&B stars on the scene named JoJo hit a high on Billboard's Hot 100 with "Too Little Too Late (Get Out)," the first single off her sophomore album.
If you're an average radio listener, you probably haven't heard a peep of her name since then but there's a good reason for that, and it all boils down to label limbo. You see, JoJo took her formative years to grow up without the full Hollywood glitz and glam treatment because she sort of had no choice. After splashing onto the scene in 2004 with record-breaking singles and major critical acclaim, the teen ultimately encountered a standstill with her label, Blackground Records, and went radio silent. Pun intended.
Long story short: Background Records lost their distribution deal, which prevented them from releasing her third studio LP and jailed her into musical confinement by also refusing to free her from her seven-album contract. Cue the legal battles and a viral campaign called #FreeJoJo, before the singer was finally released from her contact in January 2014.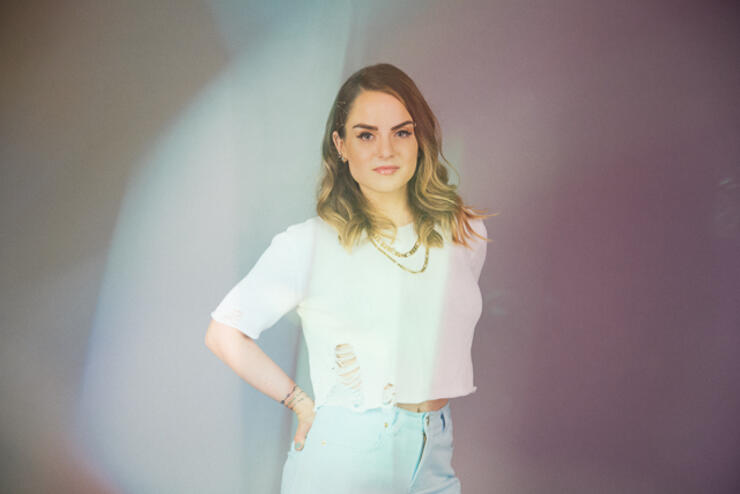 JoJo recently stopped by the iHeartRadio HQ for an interview just days before dropping three singles – otherwise known as a tringle – from a newly-minted (and probably carefully reviewed) contract with Atlantic Records to talk about her big comeback to the music scene.
"If you don't know, then [you're going to ask] why the hell is this girl coming back after nine years? Why do we care? Why has there been all this time?" JoJo said.
And still, at just 24-years-old, the singer doesn't want any sympathy because of the trials from her ill-fated contract either. "I didn't want to word for word go through everything because … who cares?" the comeback kid admitted. "We all go through our thing. As humans, we can all relate to some kind of struggle."
With industry politics and legal woes behind her, JoJo decided it was time to try this thing called pop stardom again, so she collaborated with a team of industry newbies and veterans alike. From U.K. dance virtuoso MNEK to legendary songwriter Diane Warren, the singer crafted a sound that picks up where she left off, but also incorporates inspiration from '90s house pop staples like CeCe Peniston and Black Box.
"I remember roller-skating around the roller rink and hearing house music and I never liked it," she said. "But in the past five years, I've gotten older and I've experienced highs, lows, slumps, triumphs. I feel like house music resonates with me in a soul way...There was such freedom and fabulousness in it that I was really drawn to it."
It's clear that JoJo isn't playing around when it comes to that formula either. Just take a listen to her trio of new singles. There's the bouncy radio lead called "When Love Hurts." Then there's her "call to action" track "Say Love." The release almost feels like it's wrapped neatly with a bow on top after hearing her piano-heavy "Save My Soul," which is an emotionally-charged standout that she said is about addiction.
"I didn't want to harp on that with this new music and this [past] situation, but I wanted to definitely infuse the emotion that I have felt in that music," the singer said of moving on.
Mission accomplished, JoJo.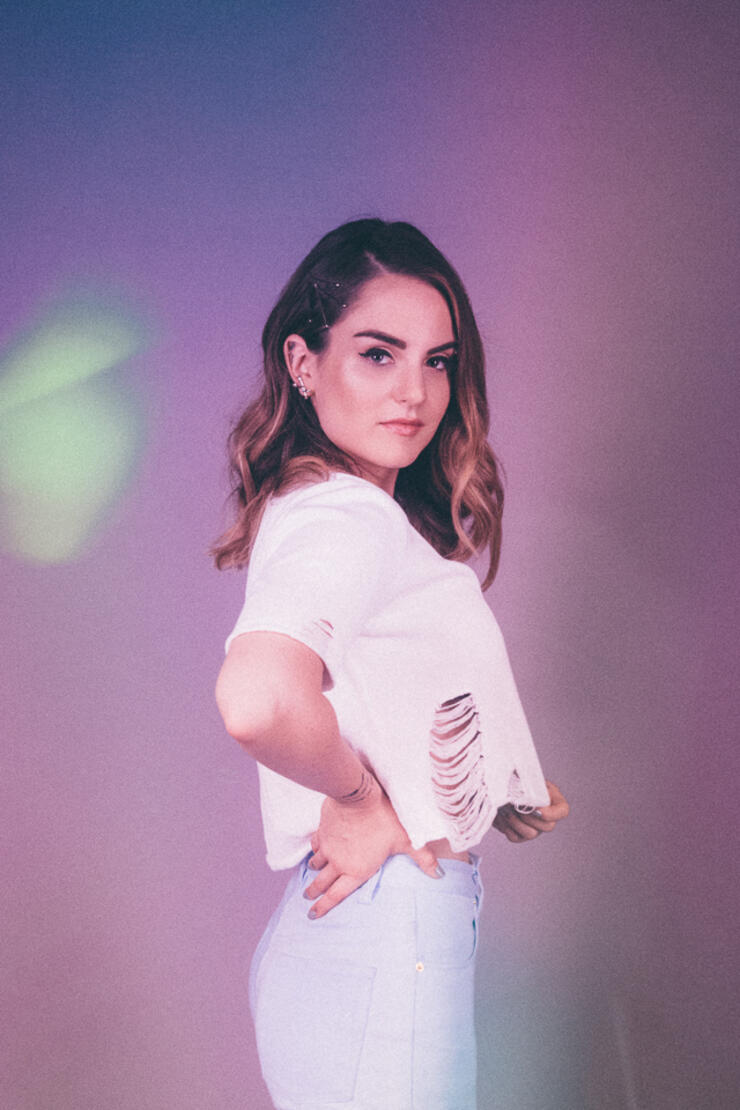 Photos: Rachel Kaplan for iHeartRadio
Chat About JoJo Reveals All About Her Big Return To Music