Good Charlotte Recalls First Tattoos, First Jobs & More First Experiences
By Nicole Mastrogiannis
July 15, 2016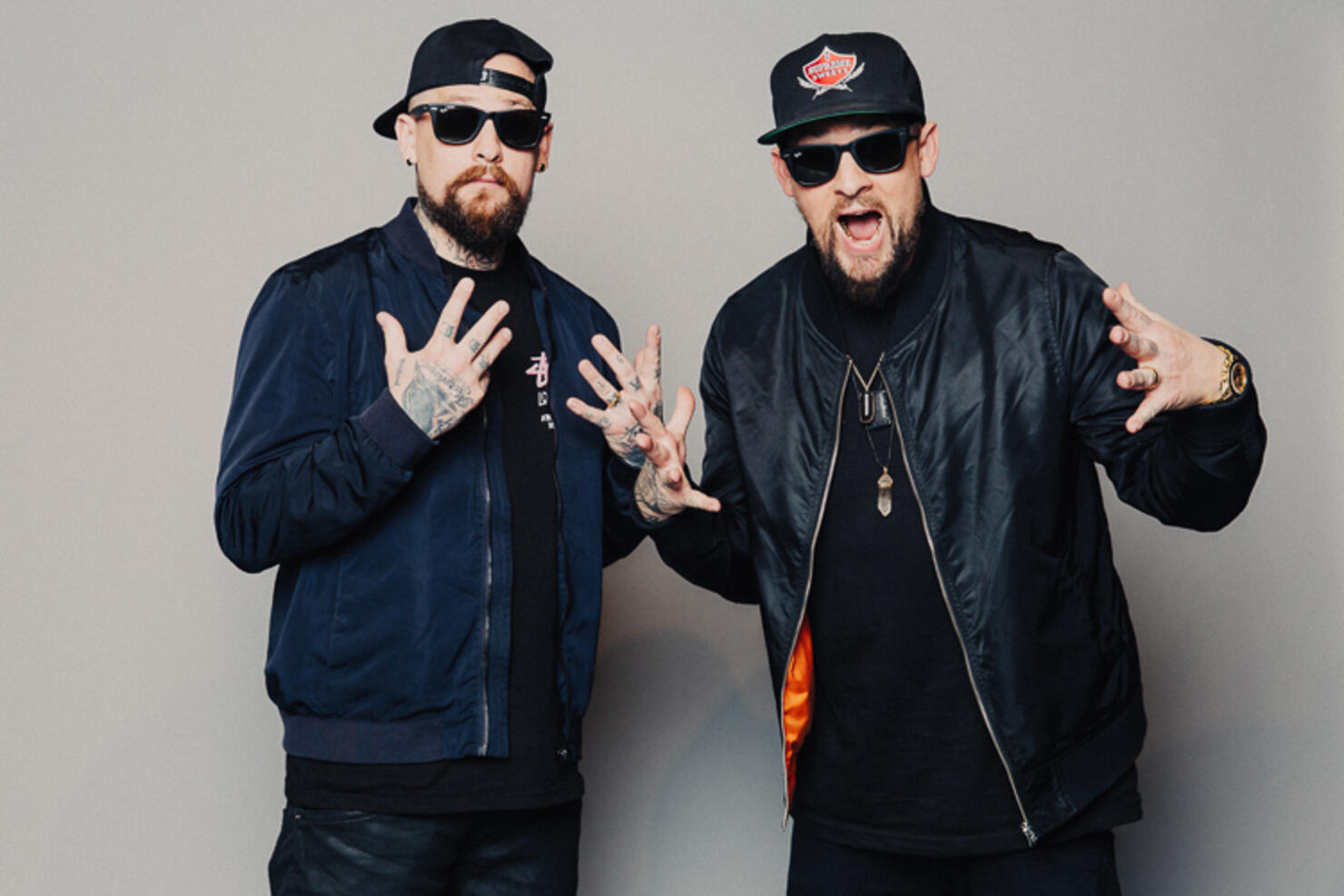 What started out as a small pop punk band in Waldorf, Maryland in the mid to late '90s, performing at basement parties for their schoolmates and friends, has turned into a successful music career filled with music awards, platinum albums, and chart-topping singles for Good Charlotte, who have now released their sixth studio album together, titled Youth Authority. Over their nearly twenty-year career, Benji and Joel Madden and crew have released six albums, topped both pop and rock charts around the globe, and have performed live during multiple tours and at festivals -- including our upcoming The Daytime Village at the iHeartRadio Music Festival on Saturday, September 24th.
Youth Authority was just released by their MDDN label, and is Good Charlotte's sixth studio album. This is the band's first album released in over six years, since 2010's Cardiology, which hit the top ten in the US Billboard Alternative albums and US Billboard Rock Albums chart. Their new record has 12 awesome tracks including singles like "Makeshift Love," "40 oz. Dream," "Life Changes," and "Life Can't Get Much Better," in addition to eight other brand new songs (plus one bonus track on the deluxe edition). The record was produced by John Feldmann, and features guest appearances from Sleeping with Sirens' Kellin Quinn and Biffy Clyro's Simon Neil.
Good Charlotte's Benji & Joel Madden Reveal Their First Time Experiences
We recently caught up with Good Charlotte brothers Benji and Joel when they stopped by iHeartRadio HQ in New York City, where they took a trip down memory lane, and opened up about all of their first musical milestones. They revealed to us the first CDs they ever bought, the first tour they ever went on, the first song they ever wrote as a band, and more. Check it out below!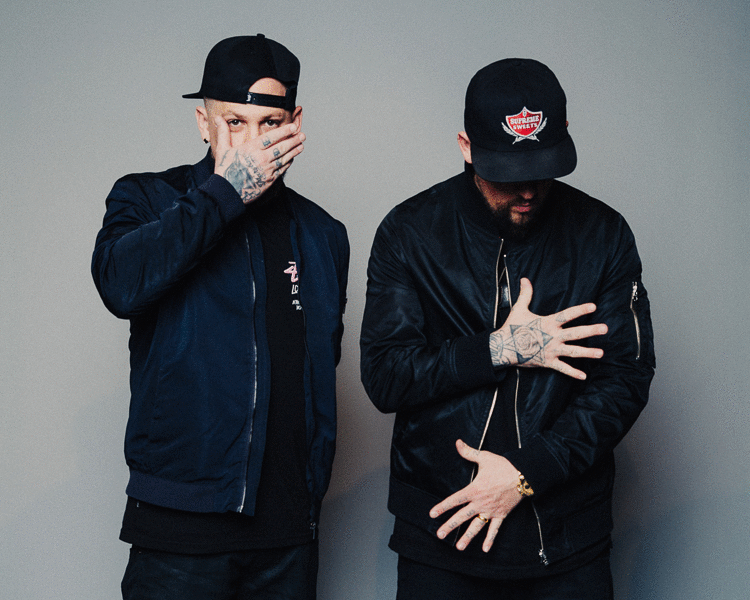 FIRST SONG YOU WROTE TOGETHER:
"'Gravity Girl.' We were like 15/16. It was about a girl who brought you down."
FIRST TIME PERFORMING IN FRONT OF AN AUDIENCE AS A BAND:
"The first time performing in front of an audience as a band was Dylan Miller's basement. The basement show at a party in high school. It was us and another band, we opened for them. I can't remember the name of that band, it was cool though. Probably like 20/30 [people were at the party]."
FIRST TIME YOU HEARD YOURSELVES ON THE RADIO:
"When I was at like Target or Best Buy or something. The radio was on. I was in a store somewhere, and I remember they played one of our [songs]. We hadn't gotten signed yet, but we had locally, in Baltimore and DC we had started kinda getting people to know us, and the radio station. And then [the radio station] in Philly played us, they played our demo for our song 'Little Things,' and we were on for like 30 nights or something. And so we were listening to that, so that was cool. Everyone was just kind of quiet. Remember that movie That Thing You Do? Remember when they heard their song on the radio the first time? It was exactly like that. Actually, I think everyone was just quiet, looking at each other, like ...😳"

FIRST CDs YOU EVER BOUGHT:
"Well, it was cassette tapes back then. FIFth grade I bought an MC Hammer cassette tape. I bought Mariah Carey. I bought Joe Public. Live and Learn, is that the song? That was all in like 5th grade or 6th grade."
FIRST CONCERT YOU EVER WENT TO AS A FAN:
"Beastie Boys, Ill Communication tour, May 13, 1995. It was great. I still have the ticket stub. The Beastie Boys, The Roots. Oral Pain. Jon Spencer Blues Explosion. For 15-year-olds, that was a really cool show for us. We didn't know anything about music at that point, about live music. After that, it was like that's all we did."
FIRST PAYING JOB:
"First paying job. Fourteen, Pizza Hotline. We started delivering flyers for them in people's mailboxes, and then we worked at the counter. We did everything, we cleaned the place, made the pizzas. We made the pizzas, took orders. It was like a little pizza shop in the town that we lived in."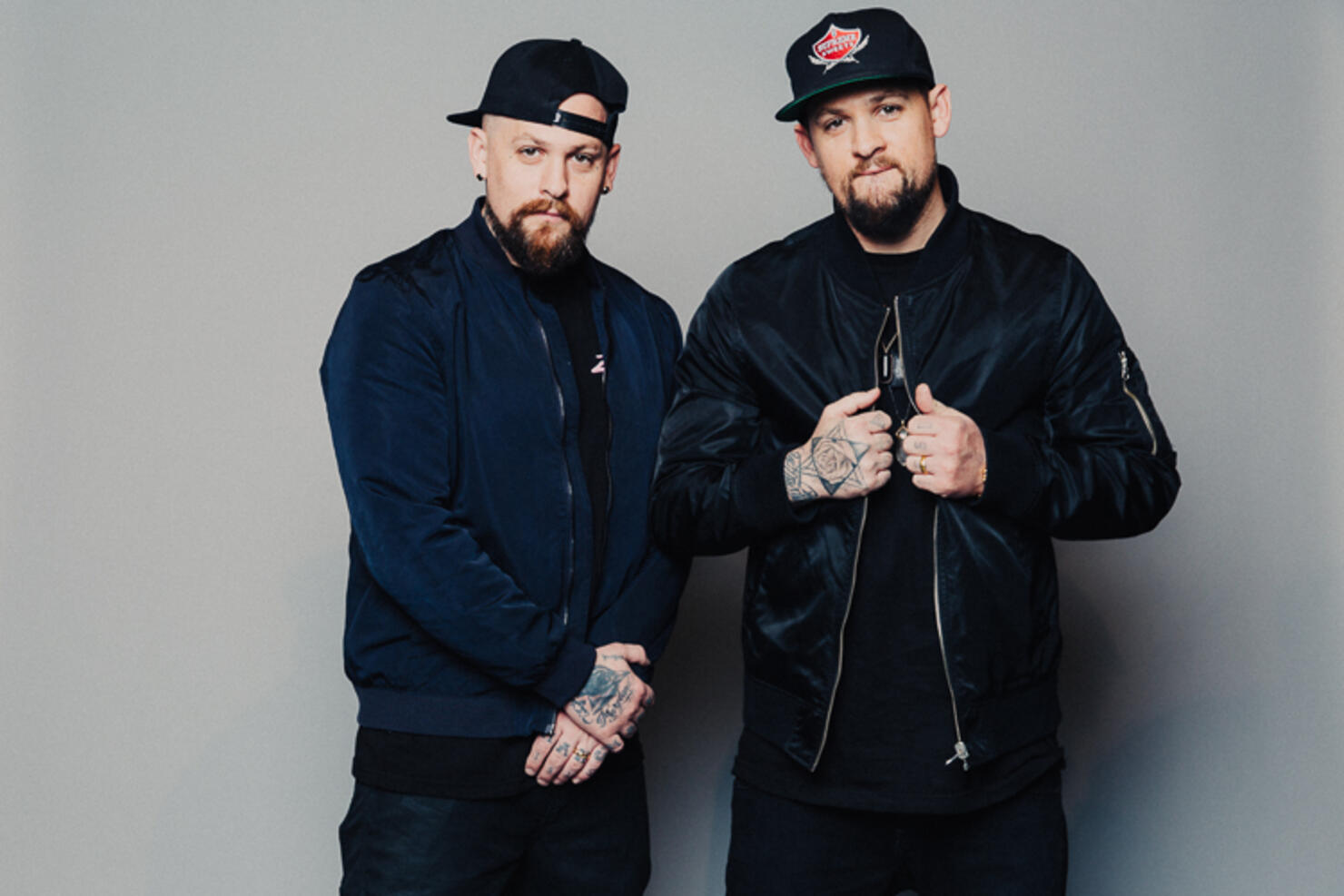 FIRST TOUR TOGETHER AS A BAND:
"First tour we went on as a band, We opened for Lit on the East Coast, from DC to like New York. All up, all up the East Coast. It was a huge deal to us to be opening for a band that was kind of ... they had a hit. They had a hit on the radio. And the, the shows were all sold out. So it was a big deal to us. They were from California. But that's obviously such a huge change to be on the road like that. But, we were so excited about it. It was all good. It was just exciting. We borrowed our mom's minivan, which she had for years, and years, and years. And we had a U-Haul trailer, and only the front door opened. So to get in and drive the van or get in the van, it was through the passenger door or the back doors. Everything else was broken. When we stopped at toll booths, we had to get out, unless we wanted to keep the window down the whole time. It was a sh***y van, [but] we made it work. Chevy Astro."
FIRST FAN INTERACTION YOU CAN REMEMBER:
"When we started playing all the local radio shows and the kids started knowing who we were. I can't remember the first one, but I remember kids starting to ask for autographs, or whatever. Back then there were no camera phones, there were no smartphones. So it was just the disposable cameras that you just got developed. So kids would start asking for pictures and autographs. I thought it was a little weird, but I was cool, that's cool. I'm cool with it if somebody wants an autograph. They liked the band."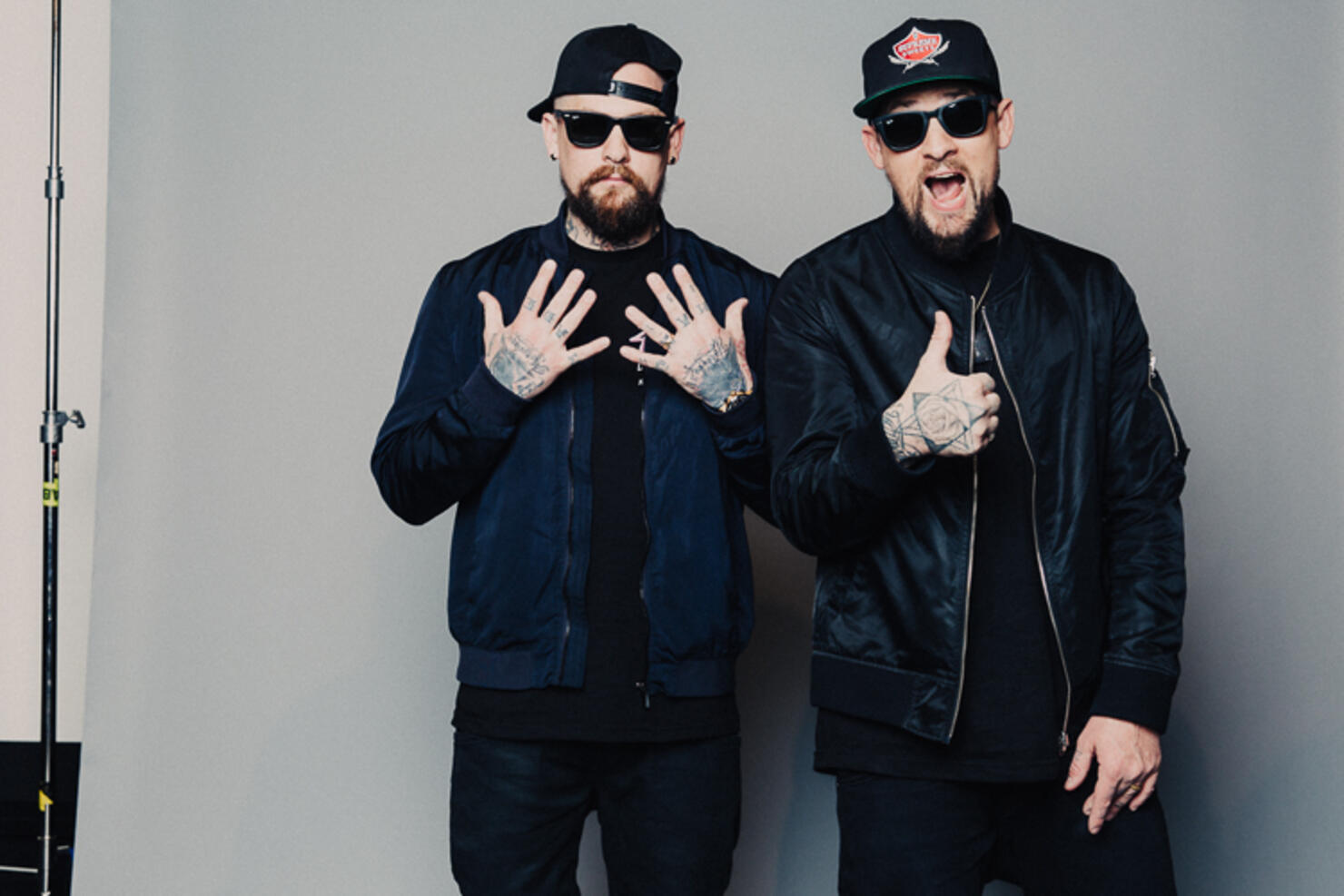 FIRST TATTOO YOU EVER GOT:
"First tattoo we ever got was a GC tattooed above our elbow. The whole band got it. We were all together at a shop in DC. We were still home, so all of us just went and got it together."
FIRST TIME IN VEGAS:
"First time in Vegas was on tour. I think we were on tour with MXPX. And those guys were like vets in 2000. So they kind of showed us the ropes. It was exciting."
FIRST SONG YOU WROTE FOR YOUR NEW ALBUM 'YOUTH AUTHORITY':
"The first song we wrote for that was 'Life Changes,' which is the first song on the record. We thought it felt fitting to put that song first on the record because it has that energy."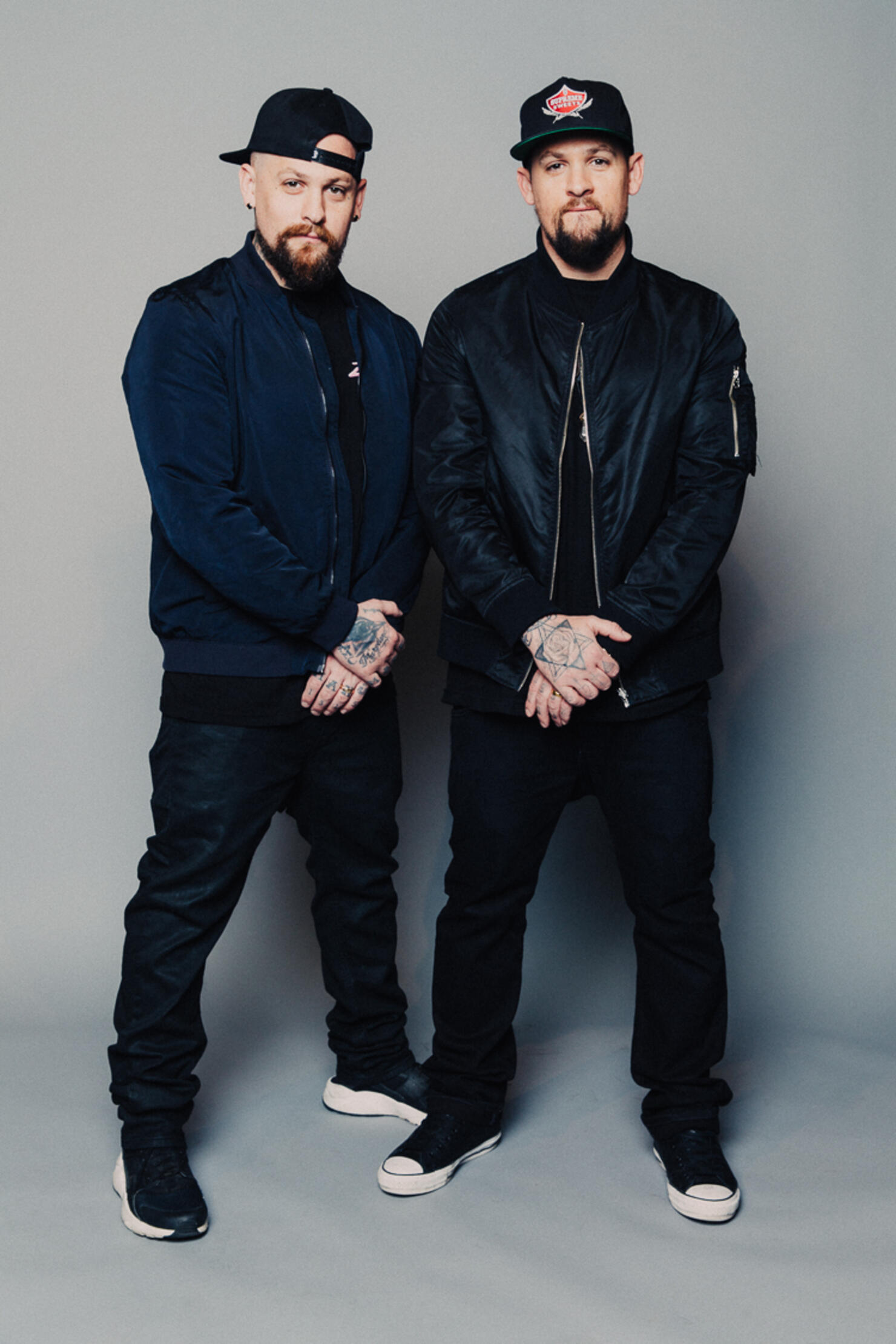 Photos: Rachel Kaplan for iHeartRadio