Michael Phelps' Words About Changing Son's Diaper Make Clear Why He's Retiring
By Sara Vallone
August 16, 2016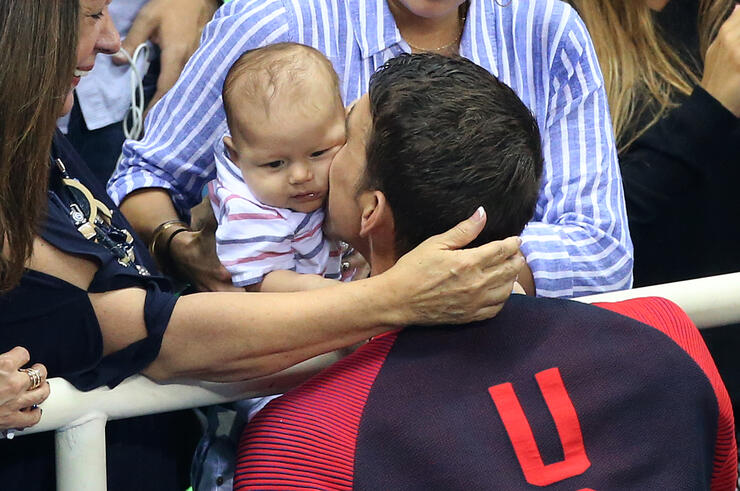 (INDEPENDENT JOURNAL REVIEW) – Having competed in the last five Olympics, Michael Phelps has become the most decorated Olympian of all time.
At just 31 years old, Phelps has won 23 gold medals (28 medals total) and has been in and out of retirement once already.
His most important triumph to date, however, is becoming a father.
And now that he's officially — and permanently — retired from the sport, Phelps is looking forward to spending the majority of his time watching his son, Boomer, grow up.
He tells the Associated Press that the first thing he did after winning his final Olympic gold medal was hold his sleeping son in his arms:
"I picked him up after I was done and just held him. That's something I'm really, really looking forward to, just watching him grow up."
Instead of partying it up in the Olympic Village with the rest of his teammates, Phelps opted to spend the night with his fiancée, Nicole Johnson.
Read the full story on IJR.com
Photo: Getty Images
Chat About Michael Phelps' Words About Changing Son's Diaper Make Clear Why He's Retiring