Lady Gaga Teamed Up With Beck & Father John Misty On New Album, Reveals Florence Welch Song Title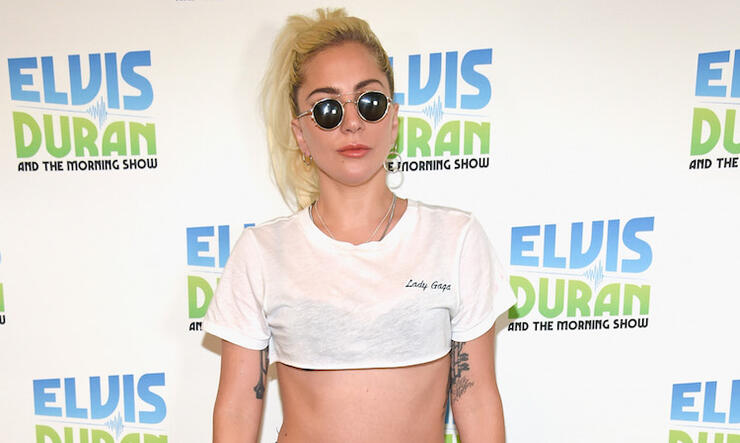 We're slowly learning more and more about Lady Gaga's new forthcoming album. Last week, following the official release of her latest single "Perfect Illusion," we learned after a radio interview in the UK that she collaborated with Florence + the Machine's Florence Welch on a song for LG5. But Mother Monster revealed even more details about the record and the Florence collab during an interview with Elvis Duran.
Lady Gaga told Elvis this week, that aside from Florence Welch, she also got to work with Beck and Father John Misty on this new record. She said, "We worked with Beck. We worked with Father John Misty. We worked with Kevin Parker from Tame Impala. Worked with Florence Welch.
Gaga also opened up a little about her song with Florence Welch. The song is called "Hey Girl," and Lady G also shared some of the song's lyrics:
"The lyrics of it in the beginning, I say 'Hey girl, can you hear me? / Are you holding out your heart?' And then she sings to me 'Hey girl, do you feel me? / Sometimes I go too far.' And I say 'Hey girl, it ain't easy / I know it's pulling me apart / Hey girl, don't you leave me / Hey girl, don't you leave me / Hey girl, hey girl, we can make it easy if we lift each other / We don't need to keep on one-upping one another.'"
And on working with Florence, it said, "Florence and I, when we were working together, we cried, we laughed, we hugged each other…I don't feel you can write a song with lyrics that you really capture the relationship between two people unless you have a real human connection."
Check out the full interview below:
On "Perfect Illusion," Lady Gaga already revealed that she worked with Mark Ronson, Tame Impala's Kevin Parker, and producer BloodPop, but in a new social media post, we also learned that Queens of the Stone Age's Josh Homme was also a part of the new single. A scan of the typed out (on her typewriter) "Perfect Illusion" lyrics hit Gaga's socials, with all the writers/producers listed. Homme contributed to the guitars heard on the track.
Chat About Lady Gaga Teamed Up With Beck & Father John Misty On New Album, Reveals Florence Welch Song Title