INTERVIEW: Lady Gaga On 'Perfect Illusion' & New Album
By Nicole Mastrogiannis
September 16, 2016
Over the last eight years, Lady Gaga has put together an impressive number of chart-topping hit songs like "Just Dance," "Poker Face," and "Born This Way" -- some of the greatest pop anthems. And although it's been three years since she dropped her last pop record Artpop, the 30-year-old pop artist is releasing her fifth studio album Joanne on October 21st via Interscope Records, which includes her latest hit single "Perfect Illusion." During these past few years, Lady G has teamed up with Tony Bennett on their 2014 collaborative jazz album Cheek to Cheek, released the Oscar-nominated song "Til It Happens To You" (a powerful ballad written with Diane Warren for the 2015 documentary film The Hunting Ground), and appeared on "American Horror Story: Hotel" as "The Countess." All this while working on a new pop album that, based on "Perfect Illusion," we cannot wait to hear.
We recently caught up with the Manhattan-born singer when she stopped by iHeartRadio HQ for an exclusive interview. She opened up about her song "Perfect Illusion," many of the collaborators she worked with on the new single and on the new album, and what fans can expect from Joanne.
"Perfect Illusion" is the first single to be released from Joanne, and Lady Gaga had quite the arsenal of talented artists to help her write and produce the track. These talents include star producer Mark Ronson, Tame Impala's Kevin Parker, Josh Homme (Queens of the Stone Age) on guitar, and additional production from BloodPop (who has worked with artists like Justin Bieber and Britney Spears, among others).
On the meaning behind the lyrics for "Perfect Illusion"
"The song has a lot of meanings for me. The most obvious meaning, when you first listen to it and when we were writing it, was to create a song about how love is the most intoxicating, powerful drug in the world. And it can just make you feel so high that you don't even realize that you're in a relationship that's not really real. That it wasn't really love at all -- it was just a 'Perfect Illusion.' And that's sort of where we started. As we began to work on the lyrics, and the melody, and the structure of the song, even more little nuances in the lyrics, in turn, started to also create this sense of our modern struggle with human connection when it comes to social media, and the endless running of images on Instagram and Twitter, and other social media. We're all kind of creating these 'perfect illusions' of ourselves that we're either trying to keep up with, or maybe having trouble keeping up with other people's illusions, and unable to find what's authentic in the sea of all of that. This song is about all of those things and raging against feeling like your not good at love. It's something that we all really want to be good at. It just really sucks when it doesn't work out, and you realize that it wasn't love, it was just a perfect illusion of it."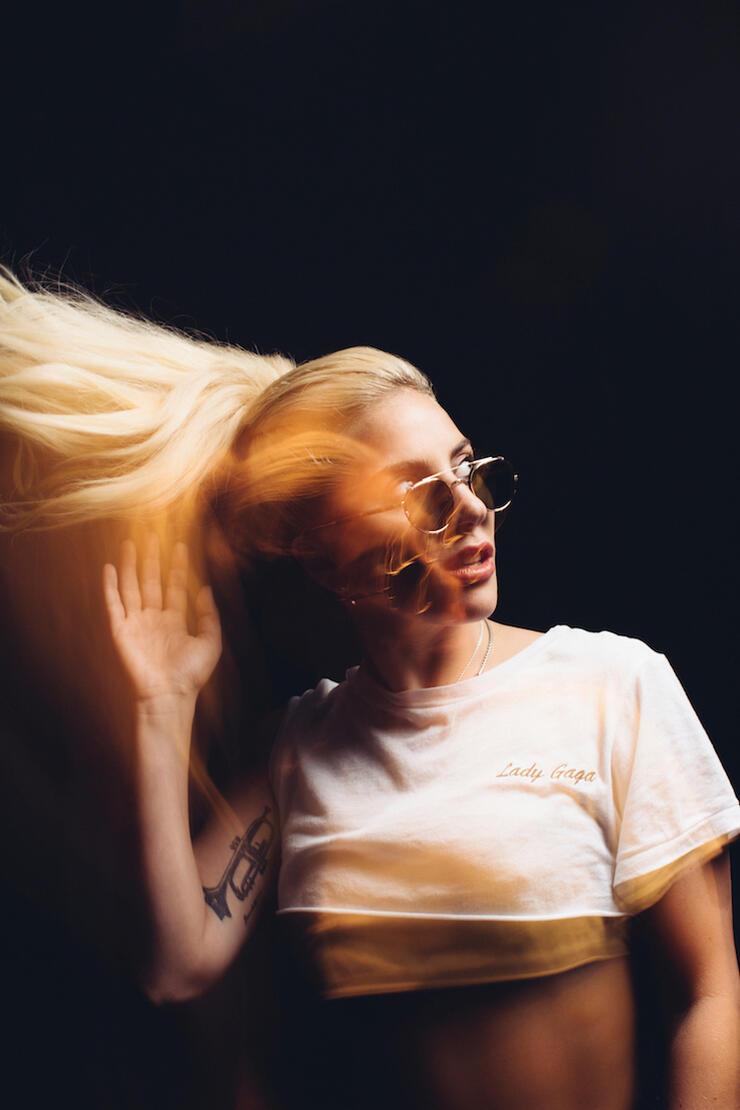 With so many talented artists working on one song together, the dynamic in the studio must have been amazing. And as Lady Gaga tells us in her own words, it was. She describes working with each person who contributed to the single, Mark, Kevin, BloodPop, and Josh, and how they all helped to take the track to a new level.
On the writing process of "Perfect Illusion" between all of Lady Gaga's collaborators
"Well, Josh [Homme] worked on guitars, and that happened a little bit later. Kevin [Parker] was the sort of the brainchild of the record. He really was the one that came up with the concept of 'illusion,' and he came in with these melodies and lyric ideas. And when we sat down, we kind of tore it into sections and rewrote the lyrics and the melodies, and restructured the chorus -- the sentiment of the chorus -- and took the song to a new place. It was really important to me that the song wasn't just about any illusion -- it had to be about the one that fires us up the most. What is the illusion that people nowadays feel the most knocked down by. And we, ultimately, thought it was the perfect ones that are just so good that they fool the hell out of you. So, it was amazing. BloodPop's an incredible producer. Mark Ronson executive produced the whole album, and he's just brilliant and generous."
Lady Gaga also spoke about what it was like being embraced as a female musician by all of her male collaborators. She tells us, "I think that the coolest thing about it was being embraced as a female musician. I was treated so equally in the studio, and it really helped me to gain even more confidence and create something I'm really proud of with my friends."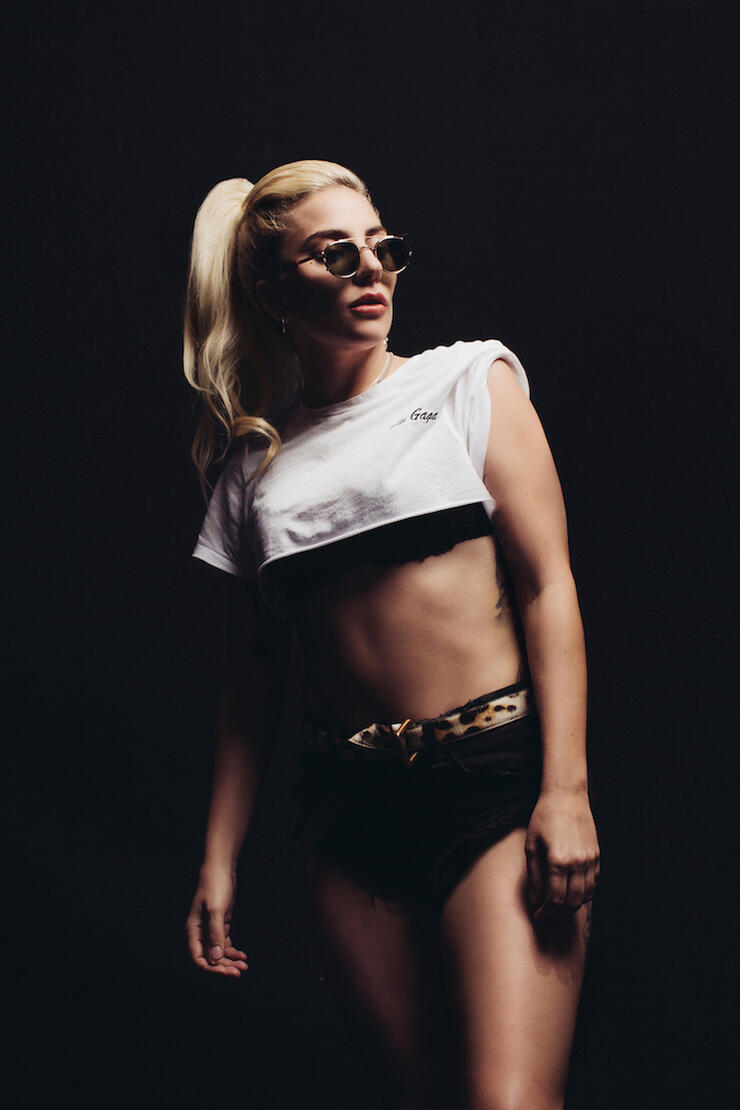 Aside from the brilliant musicians involved in the writing/producing of "Perfect Illusion," Lady Gaga worked with a few other great musical minds throughout the rest of her new album Joanne, including Florence + the Machine's Florence Welch, Beck, and Father John Misty. Some of her collaborators, like Mark Ronson, she's known for a long period of time, some she met through her label, and some, like Beck, she chased down at a fashion show.
On how she connected with her Joanne collaborators
"Mark and I have known each other for almost 10 years, so I already knew him. I met Kevin through Mark, because they worked together. I met BloodPop then through John Janick from Interscope. Father John Misty, I met through John Janick as well, but I knew all of these people. I just was being connected to them now for the first time through mutual friends. Beck is someone who I've adored and loved for a very long time. It was no secret to him that I was a big fan, so I hunted him down at the Saint Laurent show and was like, 'We need to write songs.' And he came in and worked with us as well. Florence I've known and I asked her to write with me, and she wanted to, and we wrote this great song, 'Hey Girl,' together. I could go on and on. It's just a wonderful, wonderful group of people, and I'm really lucky."
As a fan, you often wonder what exactly goes on behind the scenes when creating an album, not only on the songwriting/production side, but also the memories that come out of the long days and nights spent in the studio. When it came to the making of Joanne, Lady Gaga tells us that she has many great memories, including seeing Mark Ronson in a London nightclub for the first time after "Perfect Illusion" was released, and cooking dinner for everyone while at the studio.
On her favorite memories from recording her new album
"There's a lot of moments like that, I will say, because there's, I guess, between 10 and 12 songs on the album right now, and so it seems every time you finish a record, or you finish writing a song, there's that moment where everyone kind of looks at each other and goes, 'Oh, my God! That's a record. That sounds like a great record!' There's no feeling like it. I remember just the other day. I walked into the nightclub Moth in London to sing 'Perfect Illusion' for the first time, and I hadn't seen Mark since the song went number one on iTunes and in over 60 countries, and I just walked into the DJ booth and looked at him, and we just stared at each other for a few seconds, and were just silent, because it's like, what do you say? Because at the end of the day, we're just two kids from New York, and we just can't believe our song is on the radio.

I'd also say that I made dinner for the guys a lot. At the studio I would cook, and at five o'clock we'd pour a drink, and I'd go in and heat up all the food that I'd make in the morning at my place, and then bring over in pots. There was a little kitchen at the studio, so we would eat kind of like a family, and eat home-cooked food, and then we would work again, late into the night. I just won't forget that. It was just such an awesome family feeling."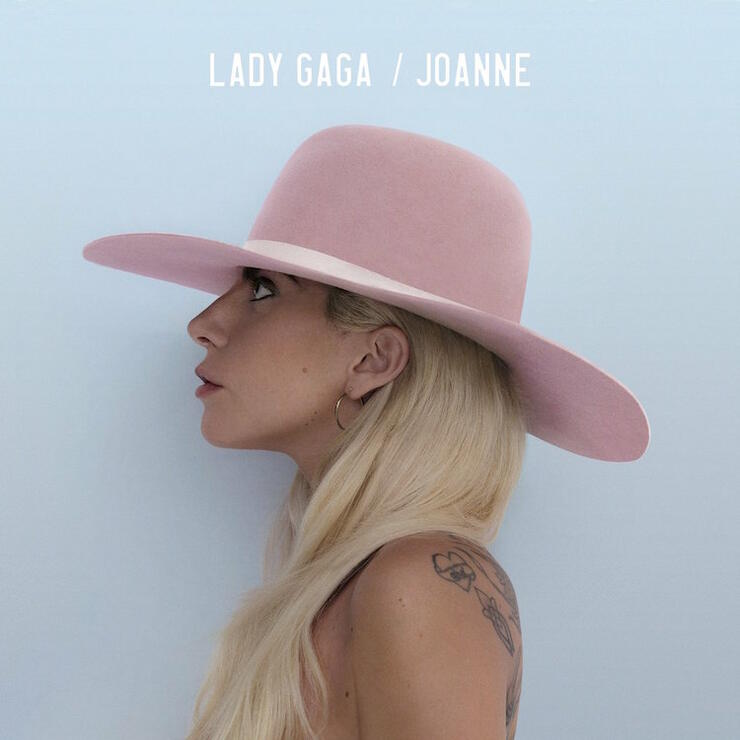 Lady Gaga explains to us that the songs Joanne are deeply personal and autobiographical. Each of Gaga's previous albums have a certain theme to them, whether it was matters related to fame (The Fame), or related to bullying or acceptance (Born This Way), or even a conceptual artistic album like Artpop. However, with Joanne, Lady G says they are "just a bunch of songs about [her] life."
On what makes Joanne different from her previous albums
"It was just deeper, and it was more emotional. It was a little bit more difficult, or a lot more difficult at times. Mark was really great at navigating that, because I could be quite emotional at points trying to get out lyrics, and get out melodies and get ideas, and he just tried to calm me down, and remind me that my perspective as an artist is important, and that I don't need to try to be anything but myself. Having someone to reaffirm the things that you believe in is really important. I would also say that it's even hard now. Even doing interviews about this album is so much harder than doing all the other interviews about the other albums I've done before, because they were more concept records. The themes on them were related to fame, or for 'Born this Way' it was more of a social activism and related to bullying and acceptance and individuality, and what it's like to grow up feeling like an outcast, and 'Artpop' was a more a conceptual artistic album. And then you have this new one, and it's just a bunch of songs about my life. So as I'm telling each interviewer about the record, I'm delving into these private stories that are just right at the surface. Especially since I'm still finishing things up, I tell everyone I'm a laugh away from a tear. Like I could laugh really loud or cry in a second."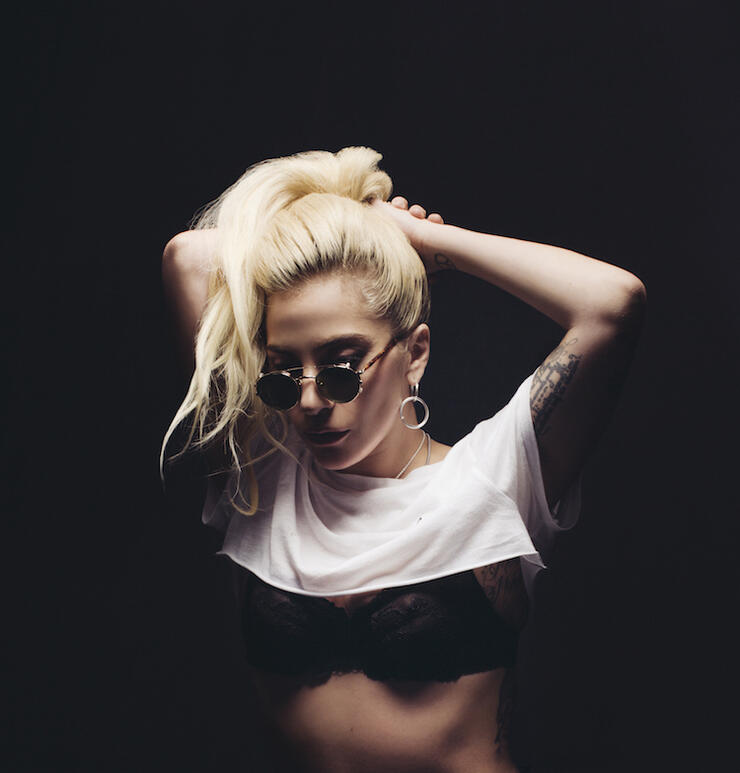 Photos: Katherine Tyler for iHeartRadio
Chat About INTERVIEW: Lady Gaga On 'Perfect Illusion' & New Album