AC/DC Finish Tour, Salute Retiring Bassist Cliff Williams
By Dave Basner
September 21, 2016
Last night, AC/DC finished up their Rock or Bust tour in Philadelphia. The show was longtime bassist Cliff Williams' final gig with the group before he retires, and guitarist Angus Young made sure to give his bandmate a proper send-off.
During the band's traditional last song, "For Those About to Rock (We Salute You)," Angus brought Cliff from his spot at the back of the stage to the very front so the crowd could roar with appreciation for the rocker's 40 years with AC/DC.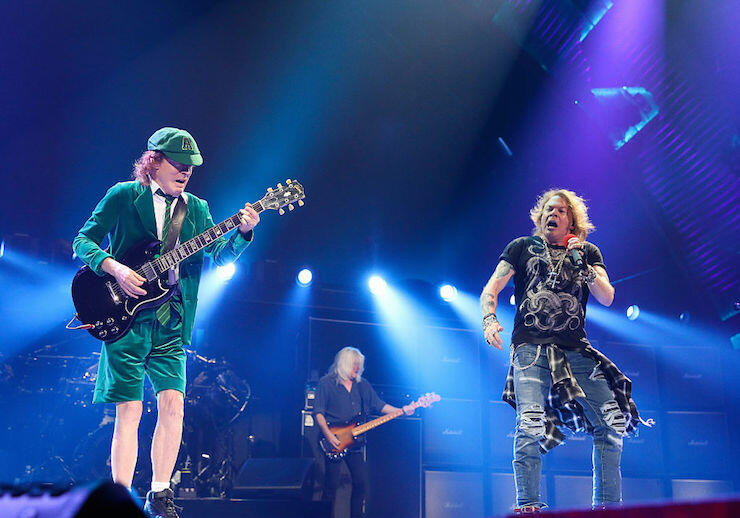 Young also joked with Axl Rose, knocking his hat off. The Guns N' Roses singer provided vocals during the trek because Brian Johnson had to sit out due to hearing damage.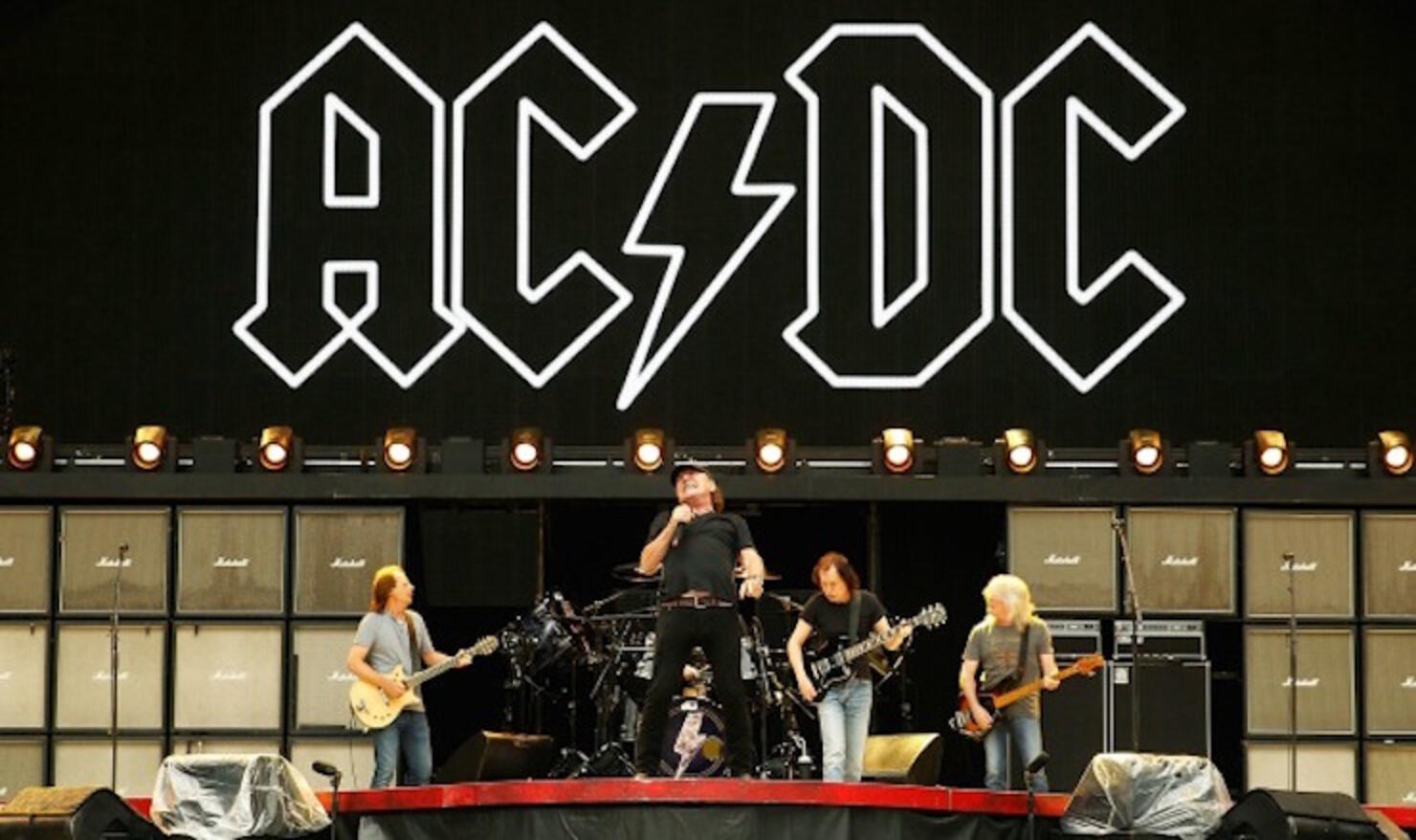 With Cliff now out, original guitarist Malcolm Young no longer in the band due to health reasons, drummer Phil Rudd out of the group due to his personal legal issues and Brian still trying to fix his hearing, there is no word yet on if the band will tour again.
Photo Credit: Getty