The Weeknd Live From Canada's iHeartRadio Jingle Ball (LISTEN)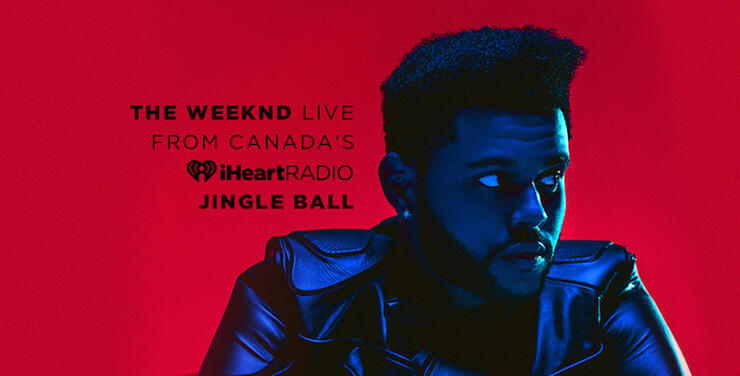 Our iHeartRadio Jingle Ball Tour is about to kick off next week on November 29th in Dallas, Texas. But to get you into the Jingle Ball spirit, this weekend, fans can listen to the "Starboy" himself AKA The Weeknd, perform live from Canada's iHeartRadio Jingle Ball on Saturday, November 26th -- the day after the R&B star's new album drops.
The Weeknd is releasing his new album Starboy on November 25th, which features 18 new songs, one of which is its lead single (the record's title track). "Starboy" is a collaboration with Daft Punk, and has already reached the No. 1 spot on the US R&B/Hip Hop Songs and US Rhythmic charts, No. 2 on the Billboard Hot 100, No. 3 on the US Dance Club Songs, US Dance/Mix Show Airplay, and US Mainstream Top 40 charts. The song has also achieved Platinum status in Australia, Canada, and Sweden, and Gold in the UK, France, and New Zealand.
Starboy also features another collaboration with Daft Punk called "I Feel It Coming," in addition to a few other songs featuring artists like Kendrick Lamar ("Sidewalks"), Future ("All I Know"), and Lana Del Ray ("Stargirl Interlude").
How To Stream The Weeknd's Canadian iHeartRadio Jingle Ball Performance
Fans can tune in for free to a 30-minute live audio stream of The Weeknd's exclusive Canadian iHeartRadio Jingle Ball performance on Saturday, November 26th at 9pm local time via iHeartRadio's WiLD station on iHeartRadio.com or on the iHeartRadio app.
The Weeknd will likely perform his hit single "Starboy," during his set at Canada's iHeartRadio Jingle Ball, but since his album is dropping the day before the show, could he possibly perform another new song or two?! Tune in to find out.
During last year's iHeartRadio Jingle Ball Tour, The Weeknd performed during several stops in major cities across the country, including in New York City at Madison Square Garden. His set included hits from his sophomore Grammy-winning album Beauty Behind The Madness ... and a lot of pyro!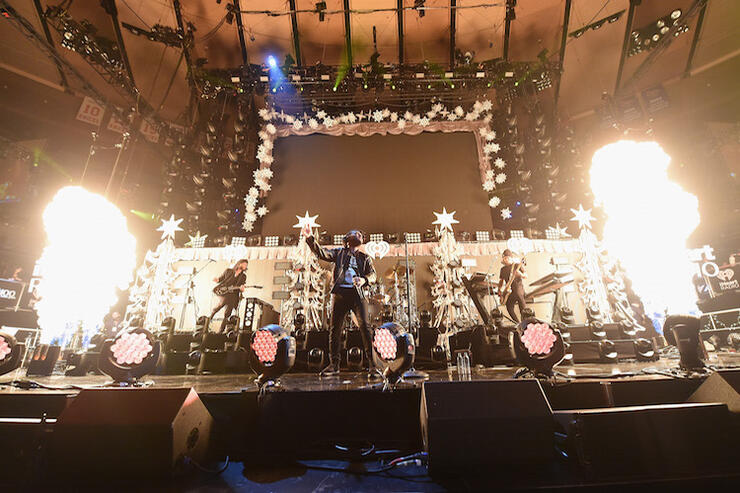 Watch The Weeknd's "Starboy" music video below:
Chat About The Weeknd Live From Canada's iHeartRadio Jingle Ball (LISTEN)