Shania Twain Talks Working With Matthew Koma On New Album
By James Dinh
December 12, 2016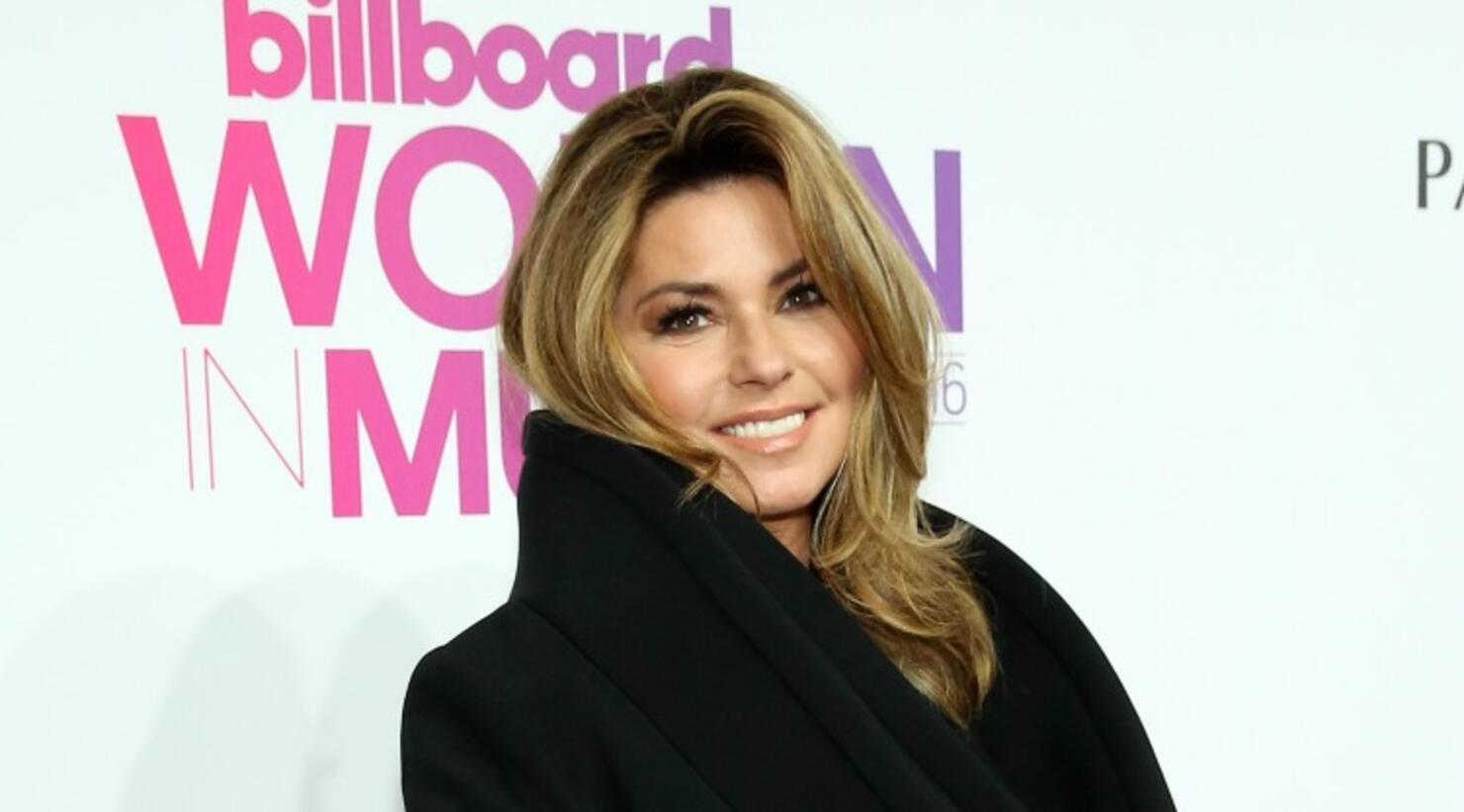 Shania Twain has been working hard to complete her new album before the year wraps, but unlike previous efforts, the country icon's new set won't feature longtime collaborator and former husband, producer Robert John "Mutt" Lange. Still, that doesn't mean that Twain wasn't looking to invest in new musical connections. In fact, the first producer she teamed up with for the LP was rising producer/DJ Matthew Koma.
With production credits on cuts by Zedd and Hilary Duff, it might seem like a strategy to aim for a younger demo, but this collaboration was, in fact, a strategy inspired by a younger demo: her 15-year-old son Eja Lange.
"[Eja] introduced me to Matthew Koma's music but he introduced me to EDM Matthew," the country singer/songwriter revealed to iHeartRadio on the pink carpet of Billboard's Women in Music event. "Then I discovered an acoustic EP of Matthew Koma and I saw a whole other side of him and I'm thinking, 'Wow. There's a lot of depth to this guy.'"
Twain, who was honored with the Icon award during the all-star Billboard affair, didn't mind receiving the suggestion from her son, especially considering the recommendation was more of a natural team-up and less about an A&R configuration. "He's exceptionally talented and [it's] almost just a really organic way of finding my first producer for this album," she said.
Even though her last album, Up!, was released in 2002, Twain revealed that she has readjusted her focus and is ready to release new music for herself more than anyone else. "I went back on the stage a couple of years ago in Vegas and that really catapulted me over a hurdle that was there for so long," she said. "Writing the music is the most vulnerable part of what I do because I feel that it's studied so much. There's a lot of expectations. . . .If people don't like it, then they just don't like it. It's all on me so it took a lot of courage to go there. It's times like this [Billboard event] when I feel the support and I feel the admiration and the mutual admiration that I feel after the whole community spirit of that and that empowers me and I feel ready."
As for which of the younger acts she admires the most, Shania revealed that Meghan Trainor is certainly at the top of her list. "I think Meghan Trainor gets my vote certainly for being very unique and blazing her own path and style. Stylistically, she's in a league of her own and I admire that a lot. She's very identifiable. She's a great writer. She's a thinker. I would pick her out," she explained.
For more on Twain, Madonna, Kesha, Maren Morris, tune into tonight's televised broadcast of Billboard's Women in Music 2016 on Lifetime at 9 PM ET and check back for more coverage!