Man Busts Cheating Girlfriend Because of a Detail in Her Sext
By Dave Basner
February 2, 2020
Things started so well for one guy after his girlfriend arrived in Atlanta for a business trip - she started to sext him just after checking into her hotel, but then it all took a turn for the worse. He was already concerned she might be cheating on him, and then he spotted something in her room that made him extremely suspicious. 
Thankfully, someone uploaded the series of texts where it all went down: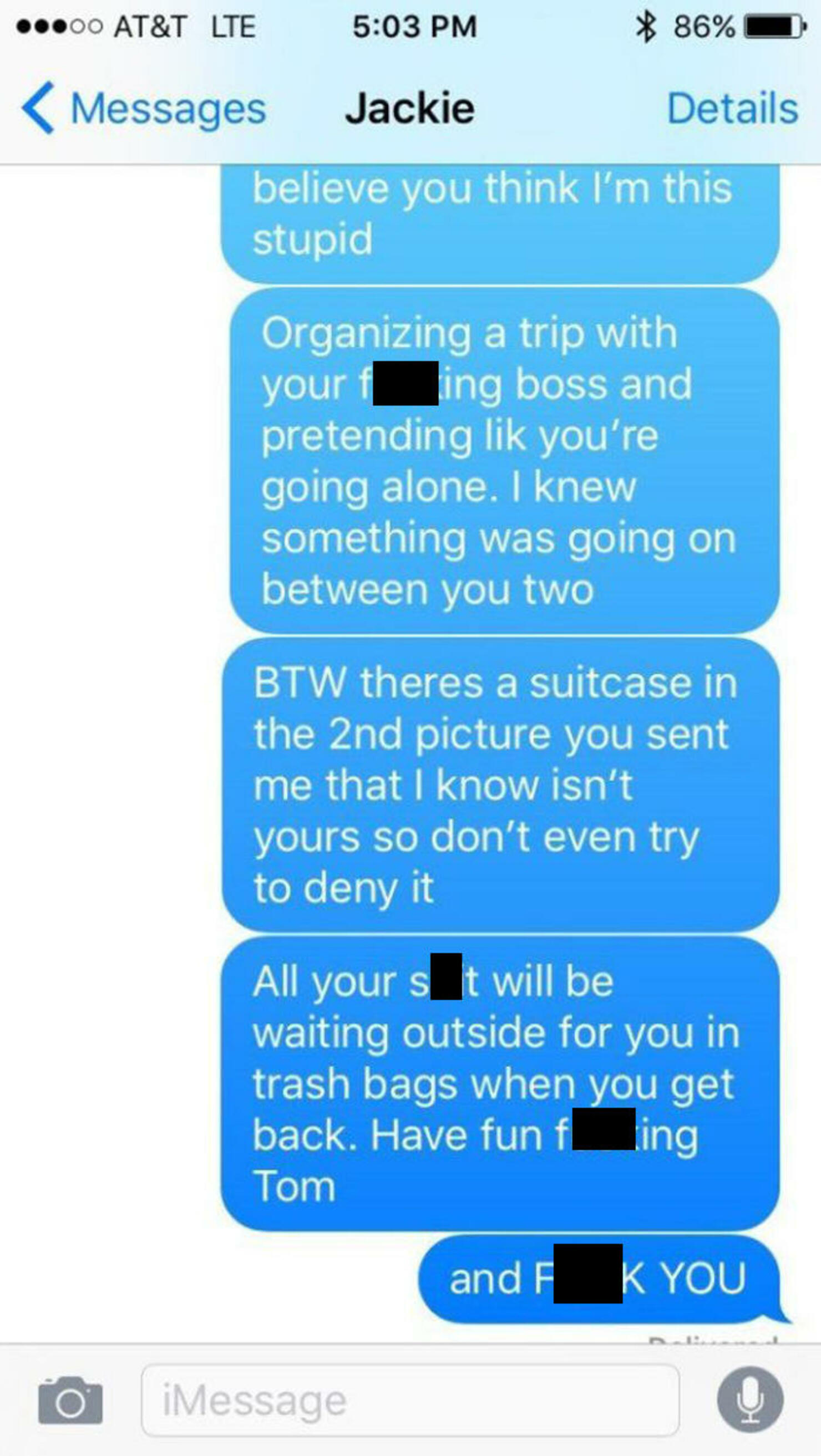 That's one trip neither of them will ever forget. 
Photo Credit: Getty