Elvis Duran Gets Star On Hollywood Walk of Fame
By Dave Basner
March 2, 2017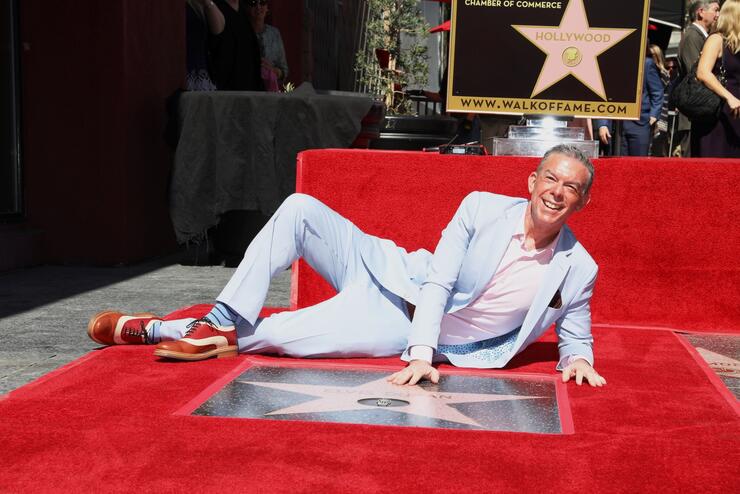 Elvis Duran's radio career has spanned more than 30 years and today, he was honored for his achievements in the entertainment industry with a star on the Hollywood Walk of Fame.
Coldplay singer Chris Martin and music mogul LA Reid spoke at the ceremony.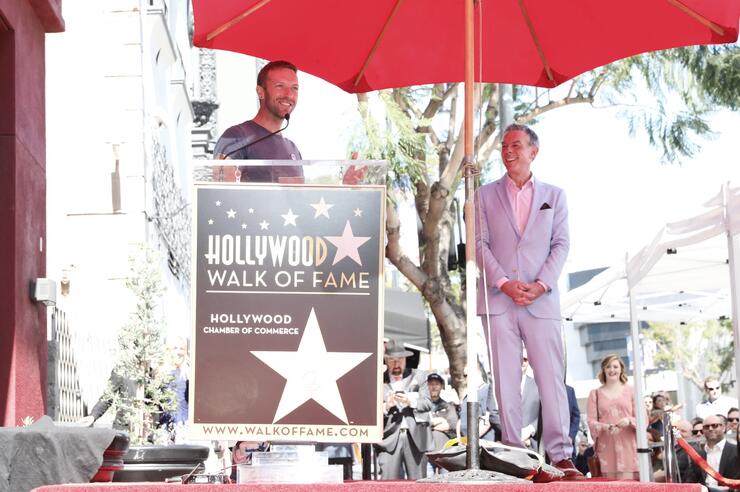 It was Chris' first public speech ever and he opened it explaining that since Elvis is always interviewing, Chris wanted to teach everyone more about him by reading his Wikipedia page. He went on joke that Duran's real name is Elvis Beyonce Marshall Mathers Duran, that he was born live on the radio and that his first words were, "Coming up after these messages, we got the top ten countdown."
Chris also said that in the '50s, Duran met a guy with blue suede shoes who introduced himself as "Jebidiah Presley" and Elvis told him he could do better with his name. Martin went on to describe a trans-Atlantic call Elvis once had with a singer named Simon LeBon who couldn't hear Elvis well due to a bad connection and when asked what Elvis' last name was, Elvis responded, "Duran, Duran."
Chris ended his speech saying how Elvis has done "so many kind things for me and hundreds of other artists," adding, "You give people uplift and joy and grace and kindness."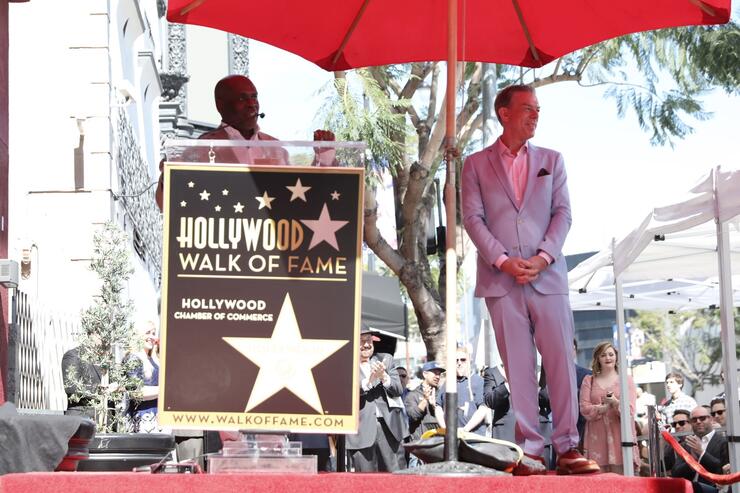 Meanwhile, in his speech, Chairman and CEO of Epic Records LA Reid told Duran, "The beauty of your star is that it will light up this sidewalk for eternity." He also stated, "A lot of people celebrate Elvis Presley we celebrate Elvis Duran, that's our Elvis."
Not only did Elvis get the 2603rd star on the Hollywood Walk of Fame but today was also declared Elvis Duran Day in Hollywood.
As he accepted the recognition, Elvis said, "It's a frightening magical wonderful thing. Im totally touched and totally honored." He went on to note, "Radio is still so important and I could not imagine doing anything else for a living."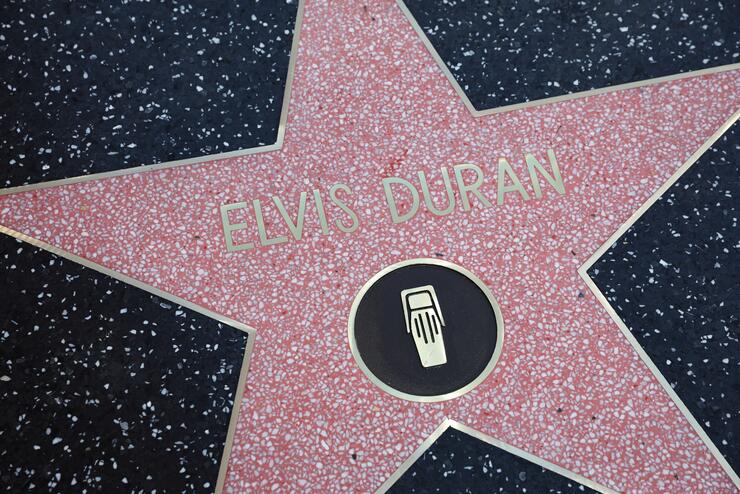 Elvis's star is located near the intersection of Hollywood and Vine, with neighboring stars honoring the likes of Judy Garland and James Dean.
Photo Credit: Rachel Kaplan for iHeartRadio
Chat About Elvis Duran Gets Star On Hollywood Walk of Fame