Watch Big Sean Photobomb Radio DJs At #iHeartAwards
By Michelle McGahan
March 5, 2017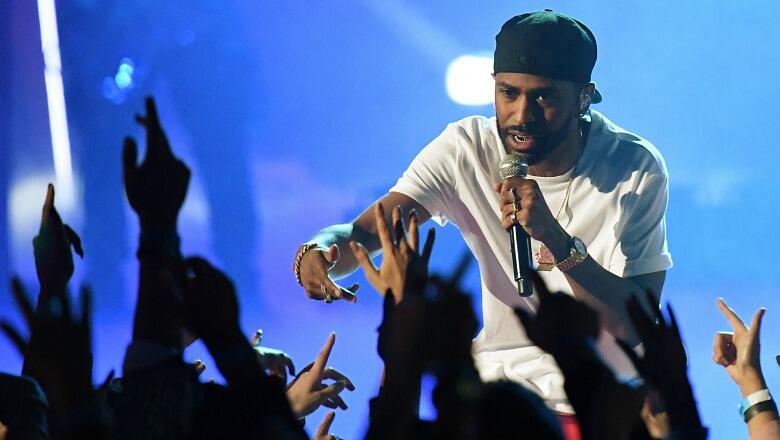 At the 2017 iHeartRadio Music Awards on Sunday (March 5) Big Sean did it up with an incredible performance of "Bounce Back" and "Moves." But apart from his killer number, Big Sean also killed it behind-the-scenes — like when he photobombed an entire table of radio talent.
Ryan Seacrest was busy speaking to a table of iconic radio DJs — Elvis Duran, Big Boy, Angela Yee, to name a few — casually talking about how they all have the best jobs in the world. Enter troublemaker Big Sean, who just decided that right then and there was the perfect time to sneak his face in the background, make goofy faces and wave at the camera.
We think it's safe to say that we can add "professional photobomber" straight to Big Sean's resume. You know — just under "crazy talented rapper" and "multi-platinum artist."
Photo: Getty Images
Chat About Watch Big Sean Photobomb Radio DJs At #iHeartAwards