Man Makes Hats For Toad That Visits Him
By Dave Basner
March 13, 2017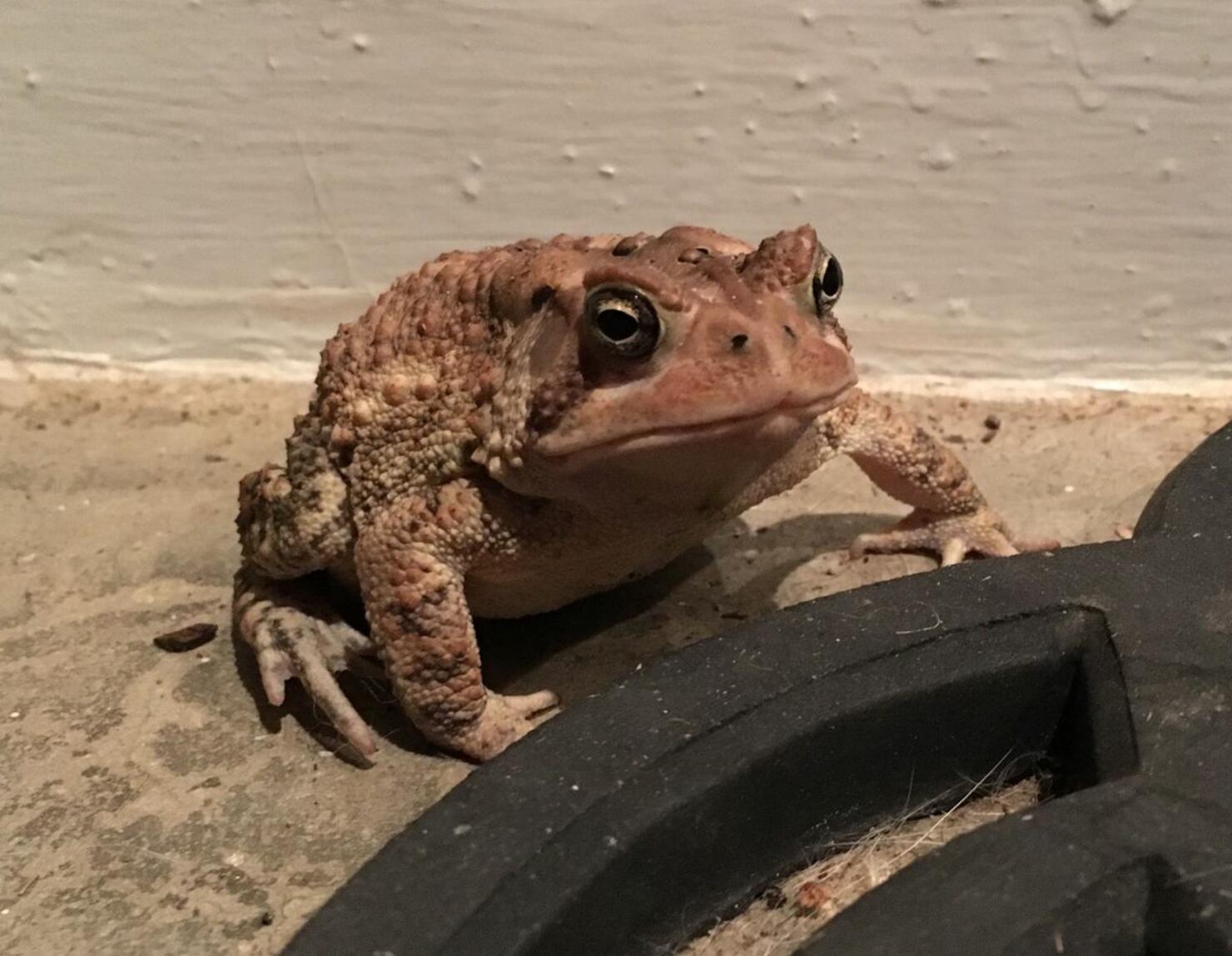 Every night, a toad would sit on Chris Newsome's porch and catch bugs. It just so happened that the son of a friend of Chris's recently lost a pet toad and was crying about it, so Newsome decided to both cheer the boy up and give his nightly visitor some style.
Chris started making hats for the amphibian, which he named Mr. Toad. It started pretty simple.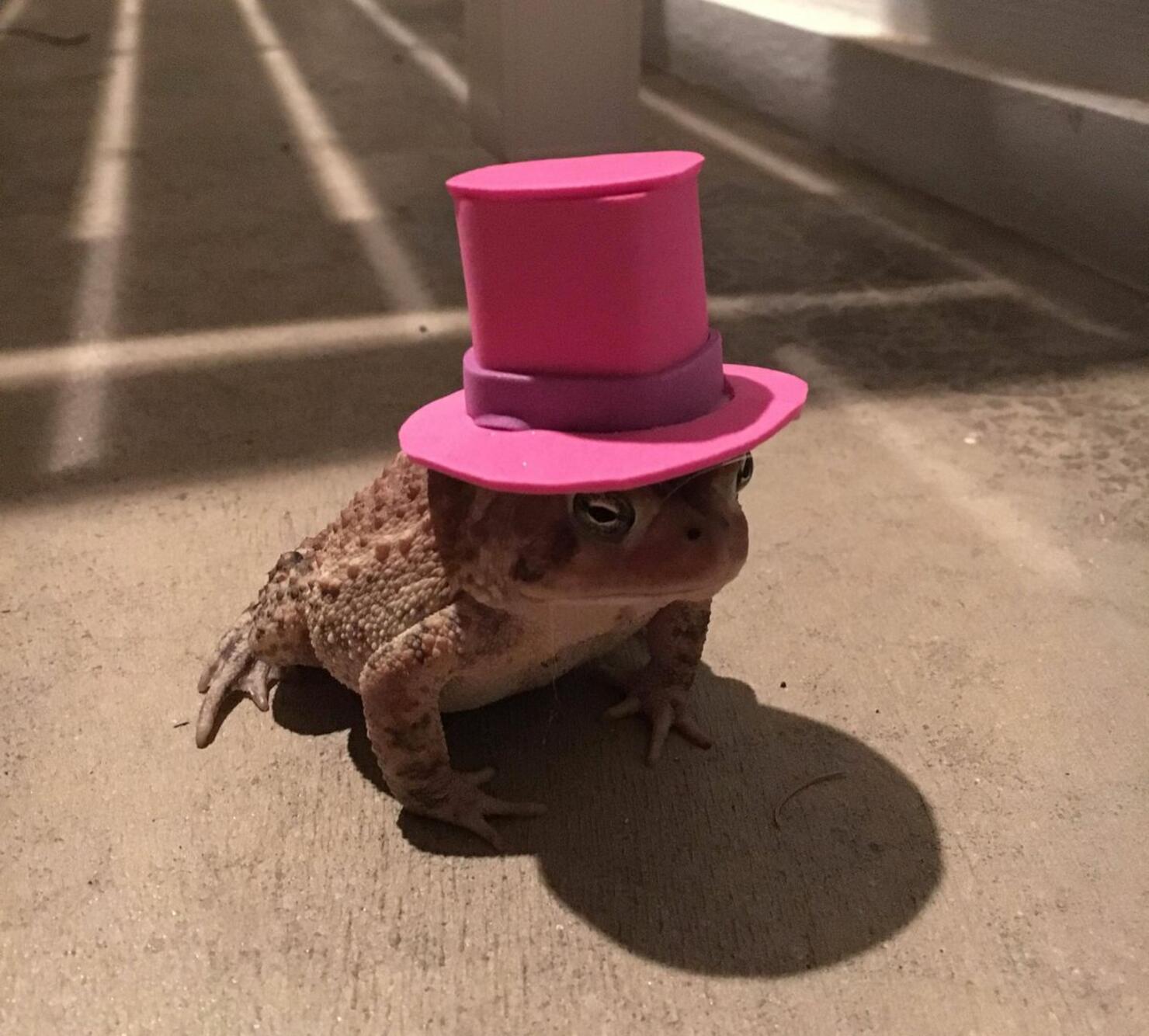 Then he added to the hat to dress the creature like a pimp.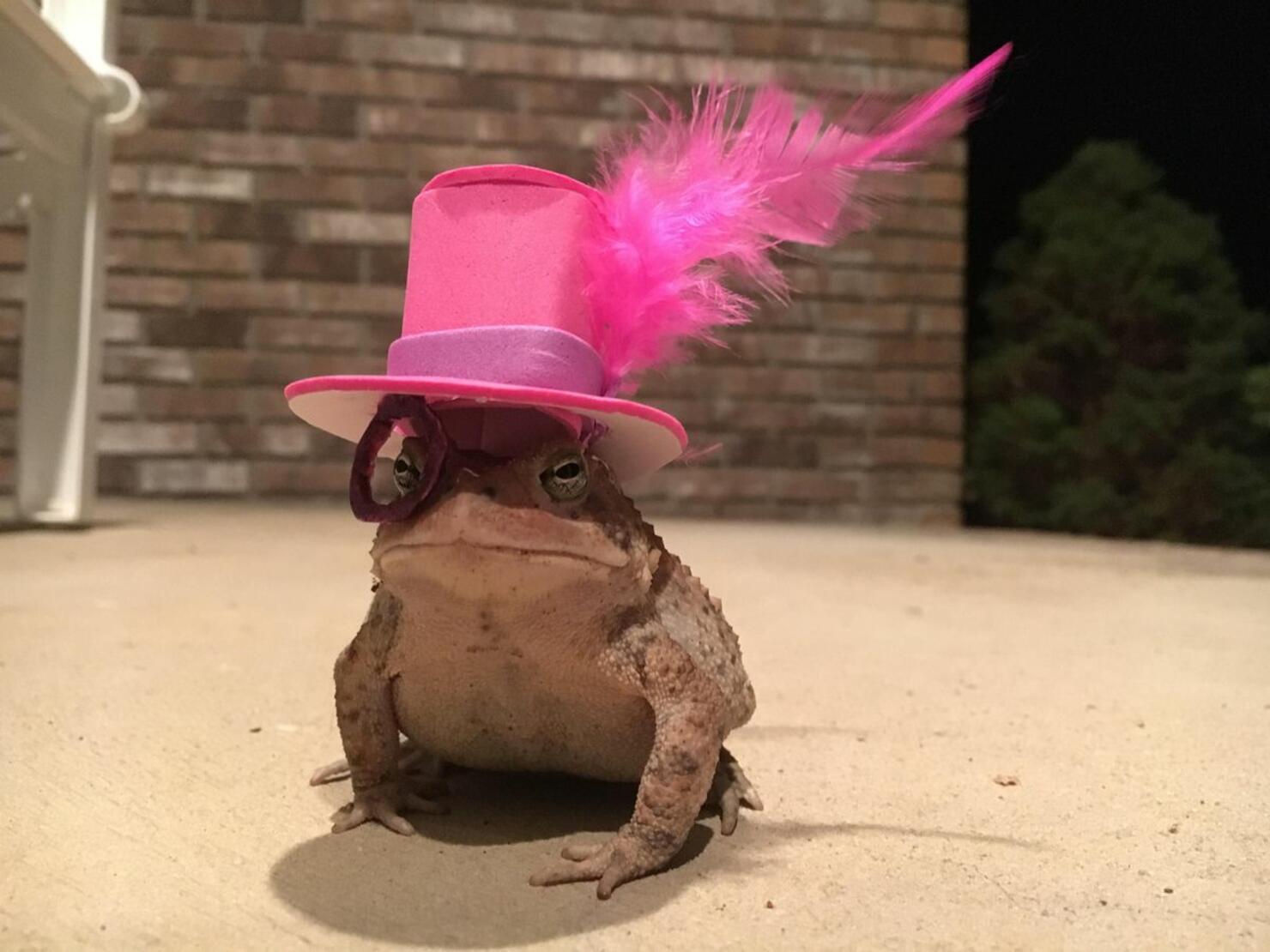 The toad also has a causal look.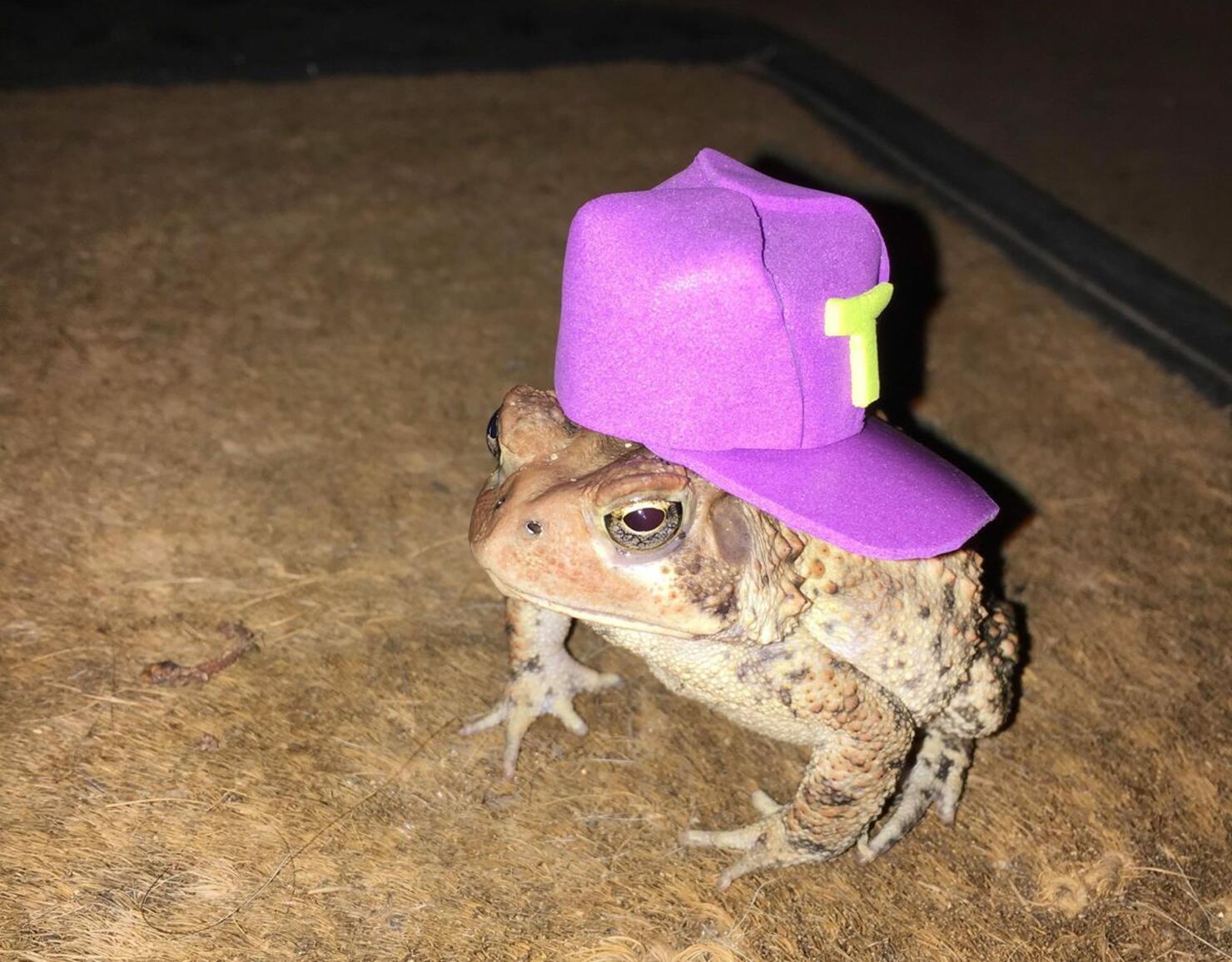 In addition, Mr. Toad is into costumes.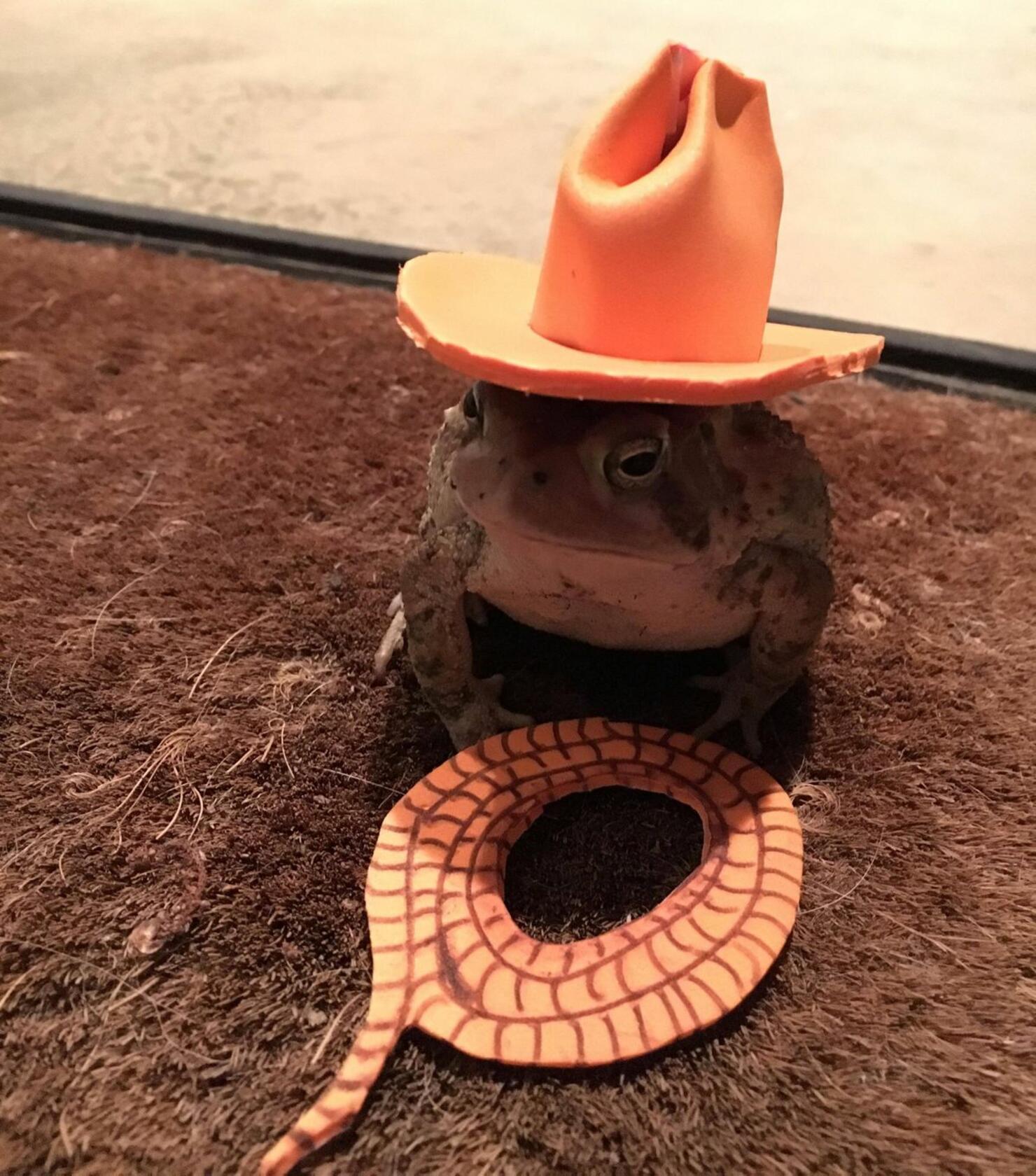 According to Mashable, Newsome explained, "I made the hats out of foam paper. I had never made any type of hat before, so it was a quick 'wing it' as you go design. I just cut the foam paper and folded it until it until it seemed like a hat."
As for Mr. Toad, Chris said, "The toad never seemed to mind the hats. I would just place them on its head and it would just sit there."
Newsome is hopeful the toad will return this season and if he does, or if any other amphibian comes by, they will be rewarded with some new hats and we'll be rewarded with new photos.