Kiss Cam Stops On Mom And Son, Creates Hysterical Moment
By Dave Basner
April 29, 2017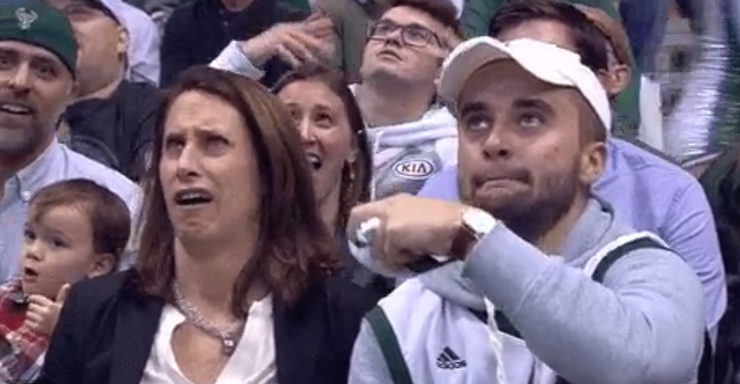 The Kiss Cam has captured some amazing moments over the years, and even though it didn't get one pair to kiss at a recent Milwaukee Bucks game, it did make for another memorable clip.
The camera stopped on a young man and what looked like his date, but when he saw himself on the big screen, the guy slowly shook his head no and mouthed, "That's my mom."
When his mother looked up from her phone to see she and her son were on the Jumbotron during Kiss Cam, she gave the perfect gif-worthy look.
Twitter responded with its own fitting gifs:
Maybe next time he'll just give her a peck on the cheek.