Meet 'American Teen' Khalid & How One Song Changed Everything
By Nicole Mastrogiannis
May 5, 2017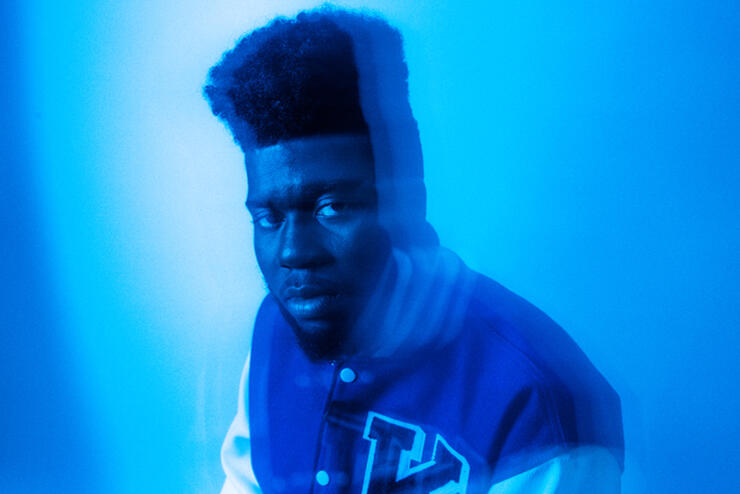 Meet Khalid. He's a 19-year-old singer and songwriter, and he is definitely an artist you NEED to keep on your radar this year. Khalid was born in Fort Stewart Georgia, but eventually ended up in El Paso, Texas after moving around with his family, as his mother (who he calls his greatest musical inspiration) was in the military. You may have already heard his hit song "Location," but recently, Khalid released his debut full-length album called American Teen.
American Teen debuted in the top 10 on the Billboard 200 -- not bad for your first album -- and features 15 new songs, including "Location." Nearly an hour's worth of amazing music. He tells iHeartRadio in an exclusive interview of his album, "I told myself when the album come out, my life would change forever, and so far, my life has been changing rapidly. I can't even keep up with it sometimes, but it's dope. It's a really good experience."
Khalid The American Teen
The songs in American Teen are reflective of Khalid's teen years. He may be in his last year of being a teenager now, but the stories in the tracks of his debut release happened when he was 17, 18, and 19 years old.

"It was almost like everything that I went through over the span of all of my high school career until now just created all of these different stories that I was able to share throughout the album. Stories that my friends went through, stories that I saw other people go through, and it was just all about putting that together, compiling it, and just expressing my youth especially."
Naturally, the album title came from this collection of songs, and as Khalid explains, he wanted it to be an introduction to who he is as an individual. "If I'm honest with myself, which is what I like to be, I was like, I'm a military kid. I'm an African-American, I was 18 and 17 and 19 over the course of the album, and I'm exactly that. I'm an American teen. And I'm happy, I'm proud, and I like it."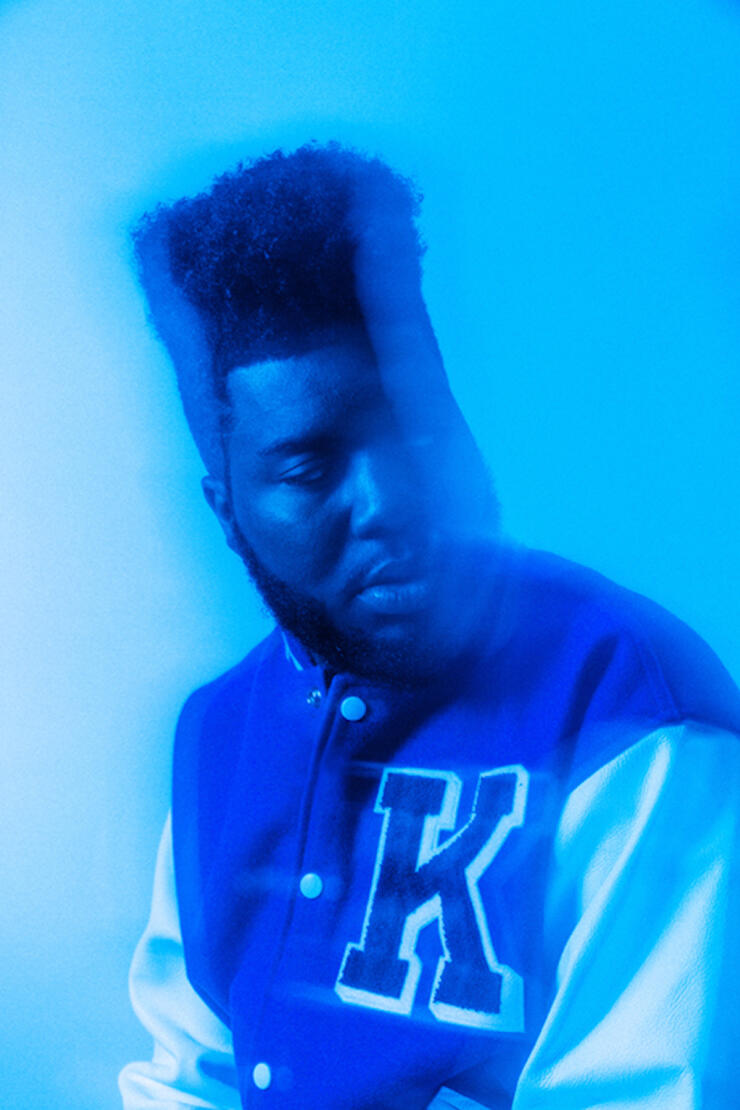 Influences
Khalid has a variety of musical influences, and these include people who are not only great musicians, but great songwriters as well. A few of these include Father John Misty and Frank Ocean. He says of Frank, "The way that he expresses things throughout all the words and melodies is amazing."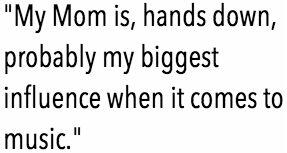 But that's not all. Khalid explains he's a big fan of girl groups like Destiny's Child, SWV, and En Vogue because that's what his mother listened to while he was growing up. And if that girl power wasn't enough, he looks to the soulful Sade. "It's almost like she's nurturing you through the music, and that's everything that I want to do."
And the biggest music influence of all? His mom. "My Mom sings. She sings in the Army. Well, she just retired, so she's out, but she still sings. And she really raised me to just accept music for what it is. To learn things throughout music and to always keep it within your life. And she's hands down probably my biggest influence when it comes to music."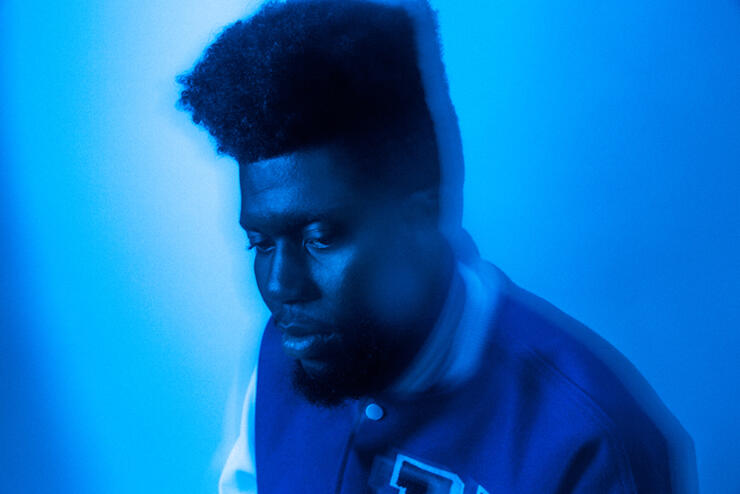 On "Location"
"Location" has been getting a lot of buzz lately, and it happens to be a very special song for Khalid. He wrote the song around prom time during his senior year in high school, as part of a prom-posal.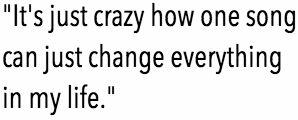 "The song 'Location,' it means so much to me because I feel like that was the first step of me finding my true self as an artist. I felt like everything before then was just kind of like templates. And there are trials, and some of those trials did well, but 'Location' was the big baby that I crafted and released to the world, and it just exploded. I actually wrote it around my senior year prom. And I wrote it towards someone, and they didn't accept it. I won Prom King."
No doubt whoever Khalid wrote this song for, they are kicking themselves now. But aside from the rejection he faced at that time, "Location" has become very successful for the 19-year-old. He says, "Without that song I don't feel like I'd be in the position that I am right now. So it's just crazy how one song can just change everything in my life. I love that song a lot."
Songs From The American Teen For The American Teen
Since these songs reflect Khalid's stories from over the course of being a teen, you will absolutely be able to relate to them, whether you're a teenager now, or remember what it was like to be one. Or it might relate to your life now, no matter what age you are. But Khalid tells us that if there is one song on his album that American teens should absolutely listen to, it's "Young Dumb & Broke."
"I just feel like it's just an anthemic [song]. I'm young, and I'm dumb and broke, but I still got a lot to give. And it doesn't matter what you have. It's all about just taking the moment of high school and running with it. Because that's why so many people just get so tied up on things that don't really matter. And it was just me being like, 'You know what? I don't even care any more.' Like I don't care about my schoolwork, I don't care about these relationships. I've got so much love to give, I'm just ready to get out of here."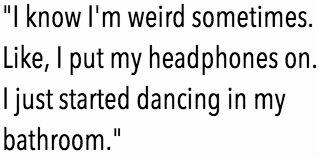 One of Khalid's favorite songs on the album is called "8TEEN." He explains how he would listen to that song, not as the artist who made it, but as a fan. And proceeded to have a dance party in his bathroom (FOMO.) "I love '8TEEN.' That song is just so much fun, and I actually tried to remove myself and listen to the album, and I'm like, 'Okay, don't listen to it as you as the artist. Listen to it as you as the listener.' And '8TEEN' was my favorite. I know I'm weird sometimes. Like, I put my headphones on. I just started dancing in my bathroom."
Of course, this is only the beginning for Khalid. He is heading out on tour, and in September, will be taking the stage in Las Vegas at the Daytime Village at the iHeartRadio Music Festival in Las Vegas on September 23rd, along side artists like Halsey, Flume, French Montana, Bebe Rexha, and more.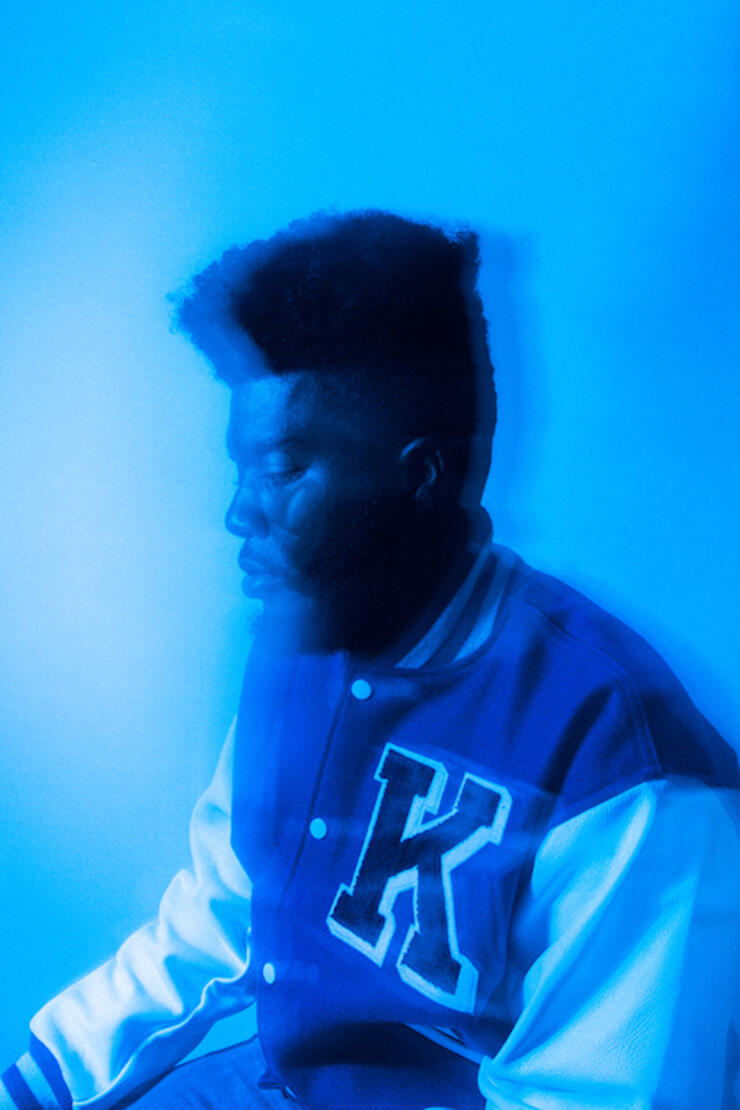 Chat About Meet 'American Teen' Khalid & How One Song Changed Everything