Chris Cornell Dead At 52
By Dave Basner
May 18, 2017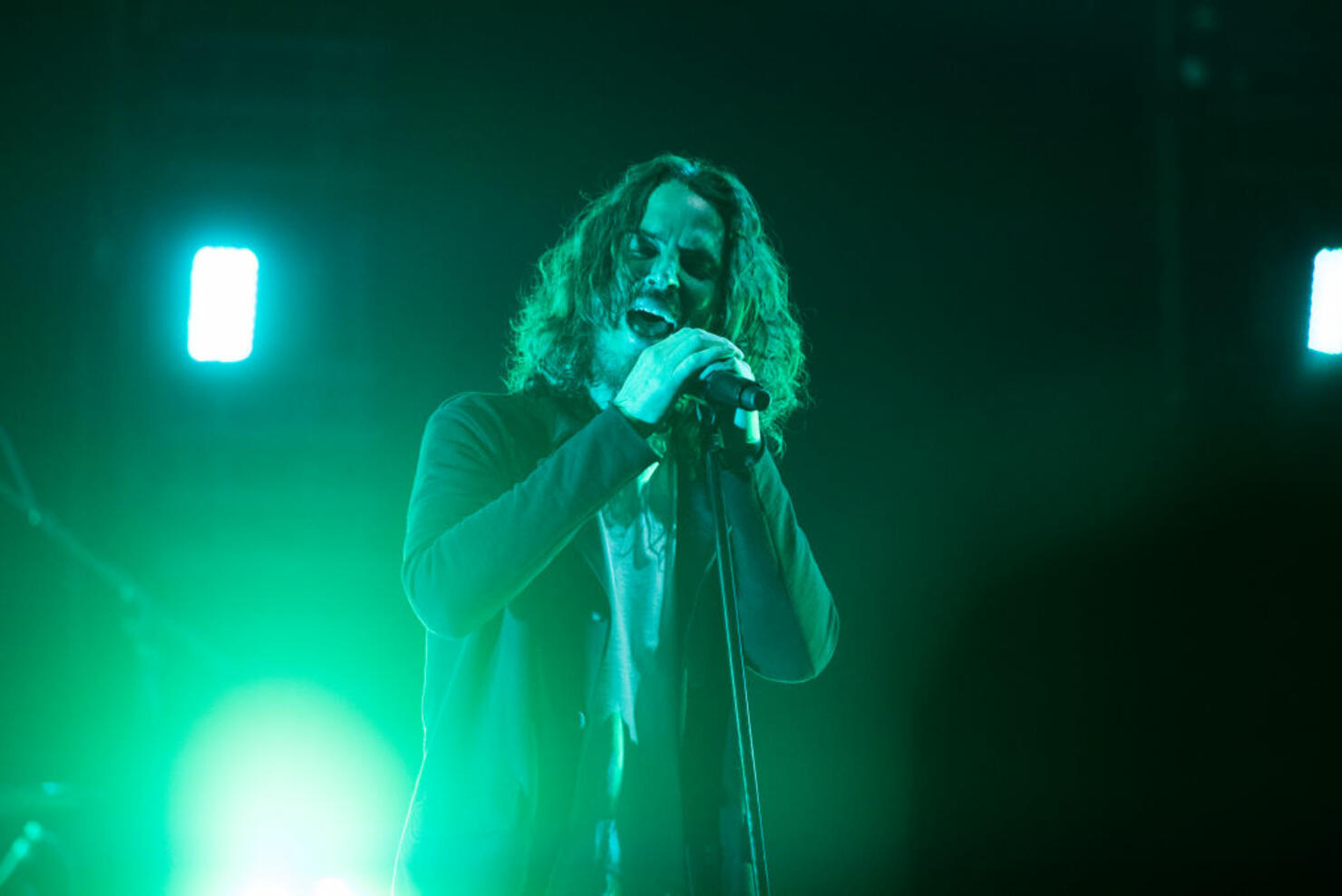 Soundgarden and Audioslave singer Chris Cornell has died at the age of 52 in Detroit.
A representative has called his death "sudden and unexpected" and explained that Cornell's family will be "working closely with the medical examiner to determine the cause."
Sources told the local news that the rocker's wife called a family friend to check on the singer at his hotel. The friend had to force open the door to Chris's room and found the singer dead in the bathroom, reportedly with something around his neck. His death appears to be an apparent suicide.
Cornell was one of the architects of grunge music, paving a path for the scene with the release of Soundgarden's Badmotorfinger in 1991. Around the same time, he worked with members of Pearl Jam in the group Temple of the Dog, which just last year reunited for a tour.
During their time together, Soundgarden had hits like "Black Hole Sun" and "Spoonman," released five albums and won two Grammys before disbanding in 1997. Soon after, Cornell formed Audioslave with members of Rage Against the Machine. During his career, he also put out five solo albums.
In 2010, Soundgarden reunited and since then they've put out two more records. The band has been on the road and they just played a full set in Detroit on Wednesday night. Hours before his death, Chris tweeted that the group had arrived in the city, showing that all these years later he still loved what he did.
Chris leaves behind his wife Vicky and three children ages 11, 12 and 16.
Music fans can listen to all of their favorite songs whenever they'd like to, on demand, with iHeartRadio Plus and iHeartRadio All Access Powered by Napster. Fans have the unique ability to instantly replay and save music from live and custom Artist Radio stations to their playlists, unlimited skips in custom Artist Radio stations, search and play their favorite songs, and create personalized playlists. Check out this Chris Cornell Tribute playlist below