Ariana Grande Closed Out 'One Love Manchester' With Tearful 'Somewhere Over The Rainbow' Cover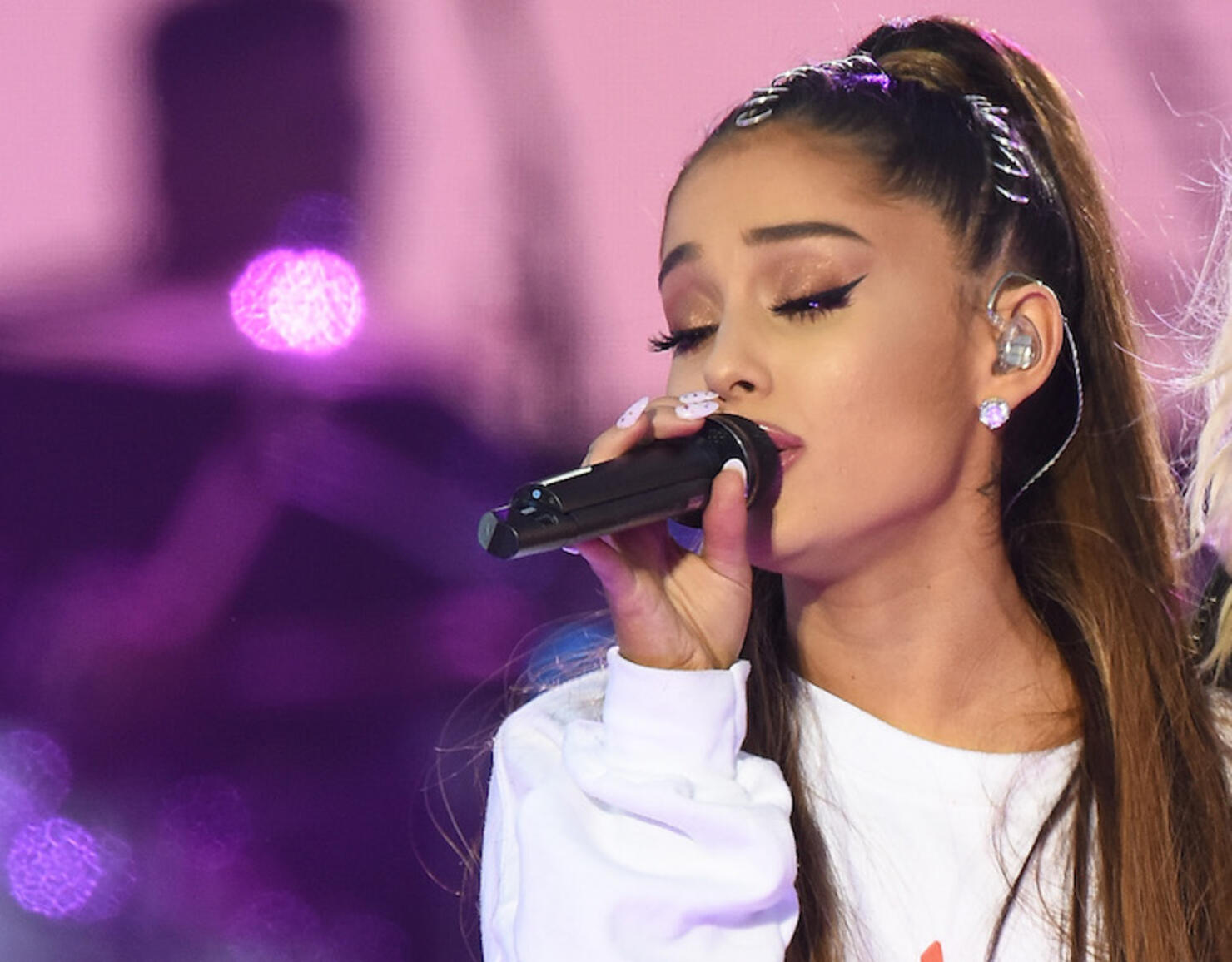 Just two weeks after the terrible attack at her "Dangerous Woman Tour" stop in Manchester, Ariana Grande returned to the city to unite the world in coming together in support of everyone affected by the tragedy.
At the very end of the show, she was joined by the entire lineup of artists who performed throughout the event while she sang "One Last Time," but then ended the whole concert by singing a tearful rendition of "Somewhere Over The Rainbow," a song written for The Wizard of Oz.
Ariana moved everyone in attendance to tears while she performed the gorgeous ballad. There was not a dry eye in Manchester ... or from anyone watching at home:
Just before the song's end, Ariana herself broke down into tears, before composing herself and finishing the stunningly beautiful cover.
If you want to donate to the cause, head over to the official Facebook account for the "One Love Manchester" benefit, which recently joined forces with the Entertainment Industry Foundation (EIF) to form the One Love Manchester Fund.
Music fans can listen to all of their favorite songs whenever they'd like to, on demand, with iHeartRadio Plus and iHeartRadio All Access Powered by Napster. Fans have the unique ability to instantly replay and save music from live and custom Artist Radio stations to their playlists, unlimited skips in custom Artist Radio stations, search and play their favorite songs, and create personalized playlists. Check out a collection of hits by performers set to take the "One Love Manchester" benefit stage!