INTERVIEW: Emily Warren On 'Hurt By You,' Songwriting & The Chainsmokers
By Nicole Mastrogiannis
June 12, 2017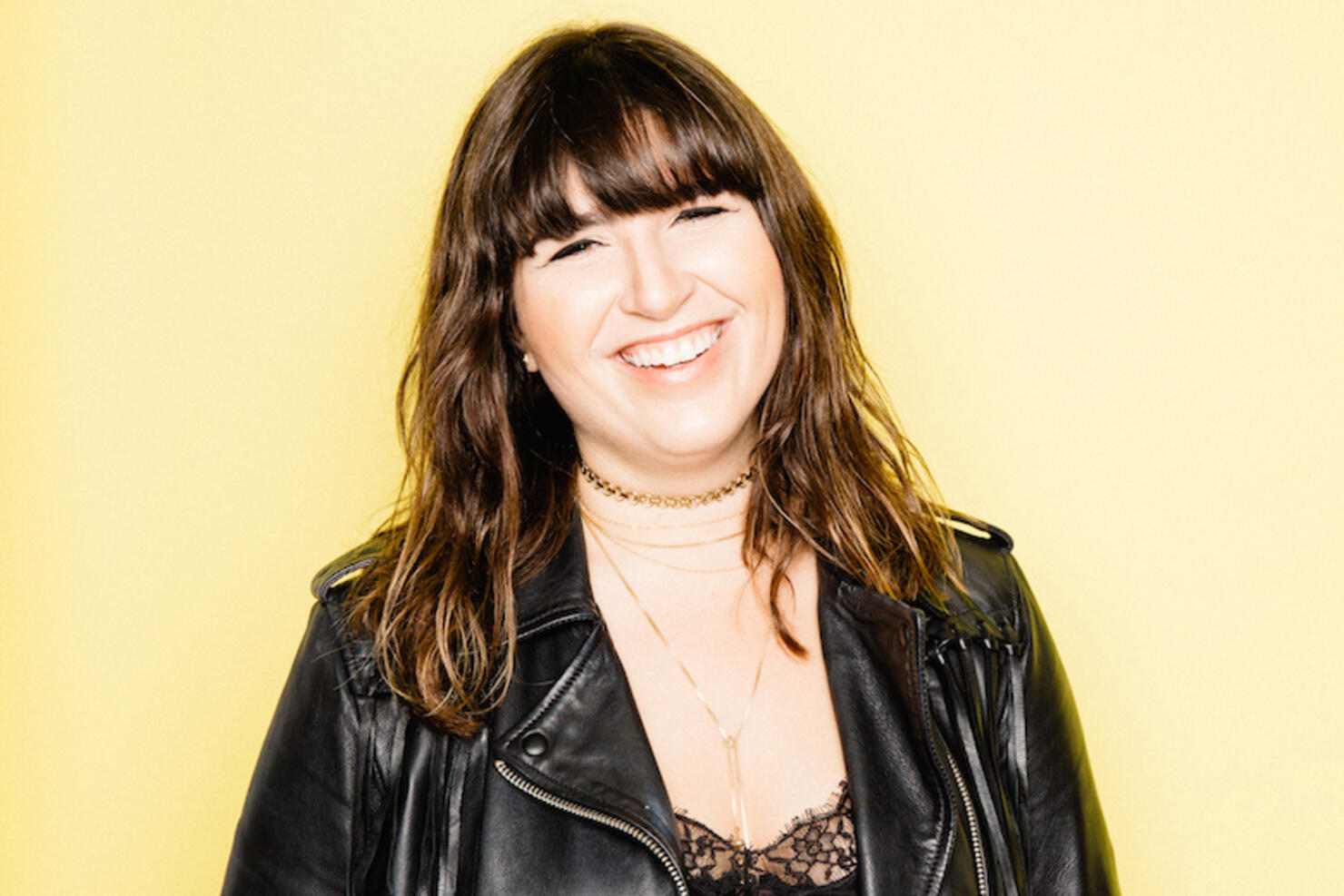 Whether or not you're familiar with Emily Warren yet, you've definitely heard her music. It's all over the radio ... all over everything, in fact. Emily has helped pen songs for artists like Shawn Mendes, Fifth Harmony, Becky G, 5 Seconds of Summer, Little Mix, Sean Paul, Noah Cyrus, and Dua Lipa, among a long list of others. But she is also worthy of the title as The Chainsmokers' "Secret Songwriting Weapon."
Emily has been touring with the duo, and co-wrote their hit collab with Daya "Don't Let Me Down," as well as several songs off of their debut full-length album Memories...Do Not Open, including "The One," "Don't Say," "My Type," and "Wake Up Alone," which features Jhené Aiko. In a recent interview with iHeartRadio, Emily said of writing with the duo, "We're kind of like best friends and making music together, which is an ideal situation. So, it's been amazing."
The 24-year-old also explains that she's learning a lot from the producer/DJ duo. She explains, "The way they're thinking about their next album and how they wanna move forward. And actually, Drew's got a new computer and deleted everything he had. So, he's using all new sound. Just the way they think about evolving is really ... I'm learning a lot from that."
As we mentioned before, Emily has written songs with some pretty talented artists, and she tells us that it's "rewarding helping these artists get their own stories out," and that it's also fun "to jump around and try all different genres with all these different people." But considering all of the artists she's written for ... yes, she has gotten intimidated before.
"I used to get super starstruck. It was not OK, but I've managed to tame it down a little bit. But, yeah. Especially when you admire someone, and you go in the room with them, and you've learned from them, and you're there to kinda help them a little bit. It's just a crazy, really humbling experience," Emily tells us. She adds, "I remember the first time I worked with Melanie Martinez. I think she's amazing. We're homies now and we've done a bunch of stuff together."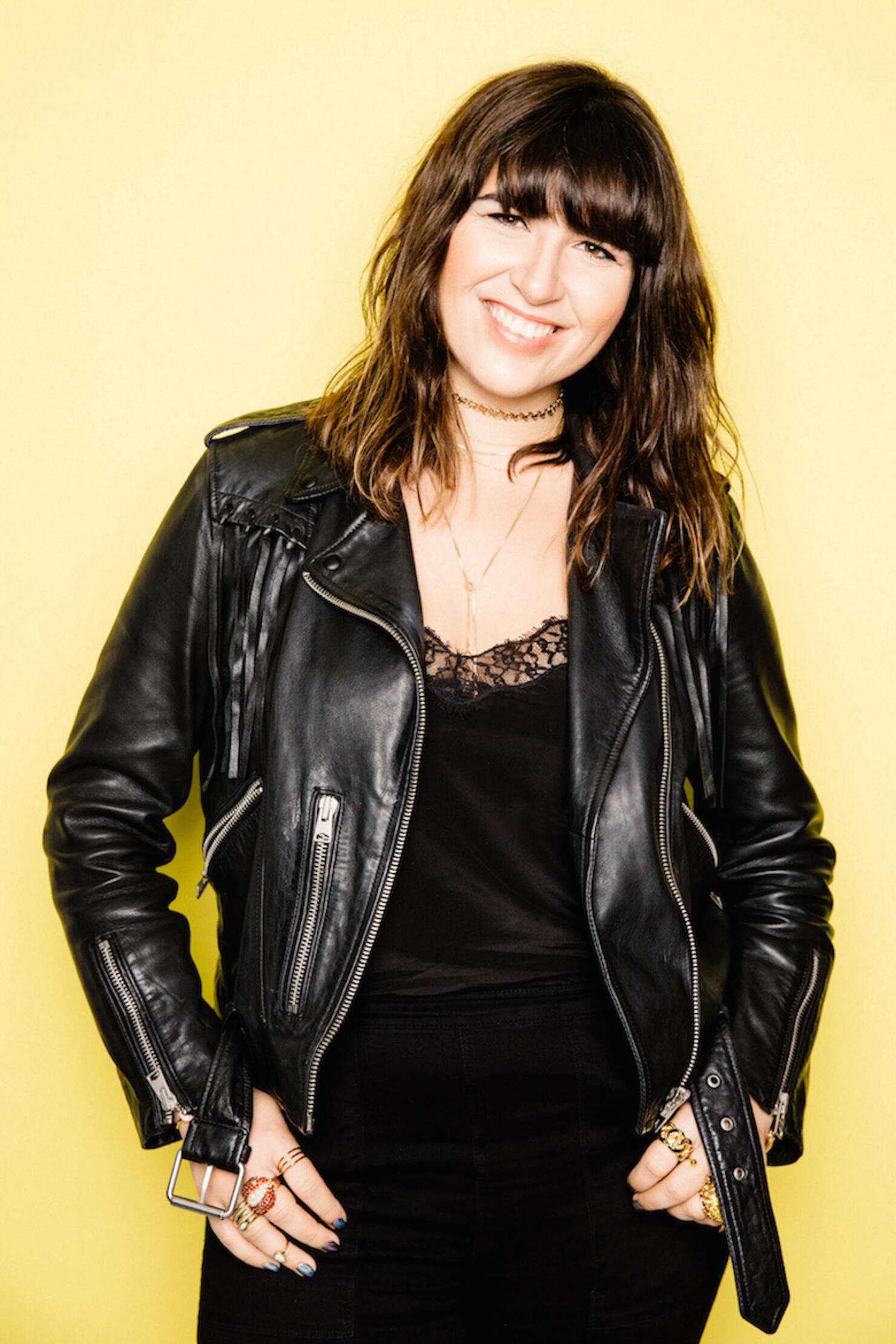 Now, Emily has her own solo single called "Hurt By You," and it's a tribute to all of the music that she's a fan of. She explains, "There's a little bit of hip hop in it, a little bit of Motown, and that's why we chose it to be the first song, because it's kind of everything that I love and want." And she adds of the song's meaning:
"'Hurt By You' is a song that I wrote early on in the relationship I'm in now, where I was having a conversation with the guys I wrote it with, Nick Ruth and Scott Harris, about how it seems like all relationships are doomed," she explains. "People get divorced, or they start fighting, or someone cheats on the other and how scary it is to know that when you're trying to fall in love with someone. And for me, it was holding me back. It was making it impossible to actually open up and be vulnerable in front of him. So, this song was kind of a reminder to myself to let go of that."
Having written so many songs with other artists, now, writing for herself is a similar process, except the tables are turned. When Emily writes with someone else, she explains that it always begins with a simple conversation about what's going in the other person's life. "It always starts with a conversation. I wanna know what's going on with them and what it is they really want to write about."
But when writing songs for herself, it's now Emily who's the one divulging all that's happening with her. "It's always gonna be a true thing, but definitely, the first time we sat down to do it, Scott Harris was like, 'All right, what's going on with you?' It took a second to warm up to, but it's really nice. It was nice having it flipped on me. I do a lot of asking other people what's going on with them, and to have to go inside myself and figure that out was really therapeutic. It's been so much fun writing the songs for me."
This is only the beginning for Emily. The singer/songwriter is gearing up to release her debut artist album. She explains that she has "another single coming out in a few weeks, and then probably one more after that, and then an album, which is almost done." She adds of the album writing/recording process:
"It's crazy. We set a few weeks aside to write, and then at the end of it, we realized we basically had an album's worth. So now, we're just trying to finish the production. But, it's cool. It's a complete story, and it's a mark of time. Myself and some of the producers, whenever we walk around, we'll record stuff on our phone ... like sounds in the street or anything. And those things are on the song. So, it's like my life at this time in every sense, even within the production. That's why I wanna put an album out, to mark this moment."